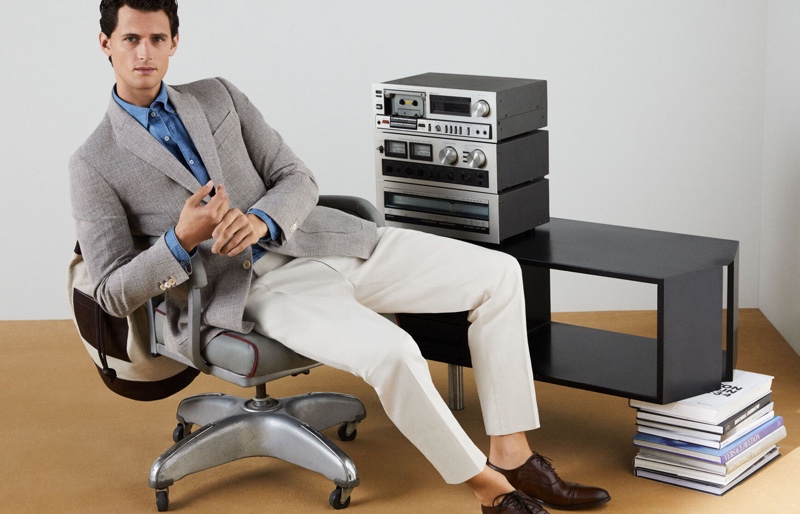 Garrett Neff reunites with Pedro del Hierro for its spring-summer 2020 campaign and checks in his timecard. The American model brushes up on office style with smart looks that mix and match wardrobe fundamentals. Taking to a retro set, Garrett is photographed by Alvaro Beamud. He is pictured alongside Luca Gadjus to offer the perfect inspiration for professional outfits to wear to work.
Related: Garrett Neff Embraces the Call of Nature for Pedro del Hierro Winter Campaign
Sara Fernandez styles the pair in sophisticated ensembles. The clothing colors for the outing maintain a tried and true palette of neutrals for optimal everyday wear. Pedro del Hierro highlights a contemporary lineup of suit jackets, button-downs, chinos, pleated trousers, and even dark wash denim.
Pedro del Hierro Spring/Summer 2020 Campaign