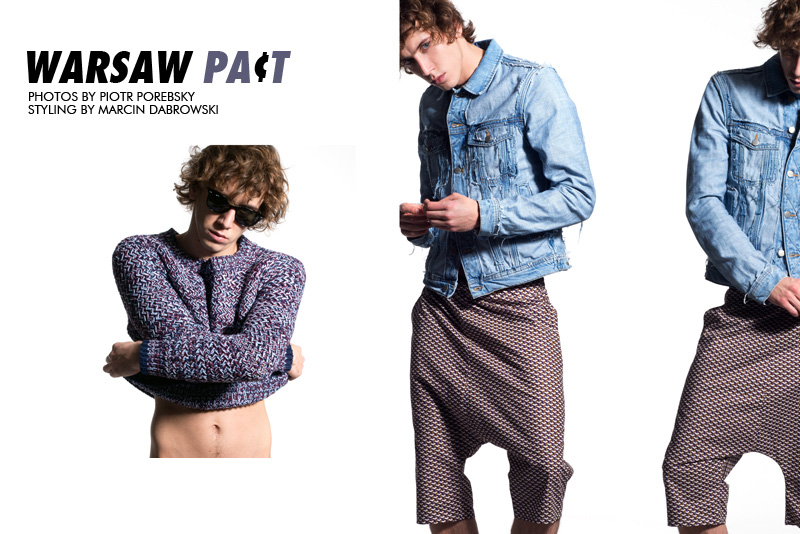 Warsaw Pa¢t–Pat Pietrzak of Models+ appears before photographer Piotr Porebsky (Metaluna) for a new exclusive featuring classic essentials juxtaposed with more trendy silhouettes. From Maison Martin Margiela to Kenzo, Pat shines in a wardrobe styled by Marcin Dabrowski. / Grooming by Rafal Zurek (Metaluna). Production by Ewa Fiwek (Metaluna).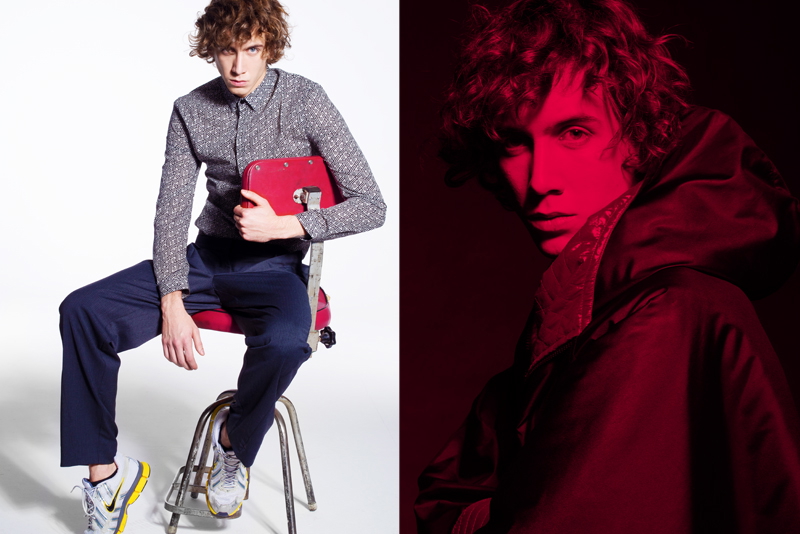 Left Pat wears shirt Paul Smith, pants Dries Van Noten and shoes Nike. Right Pat wears jacket Maldoror.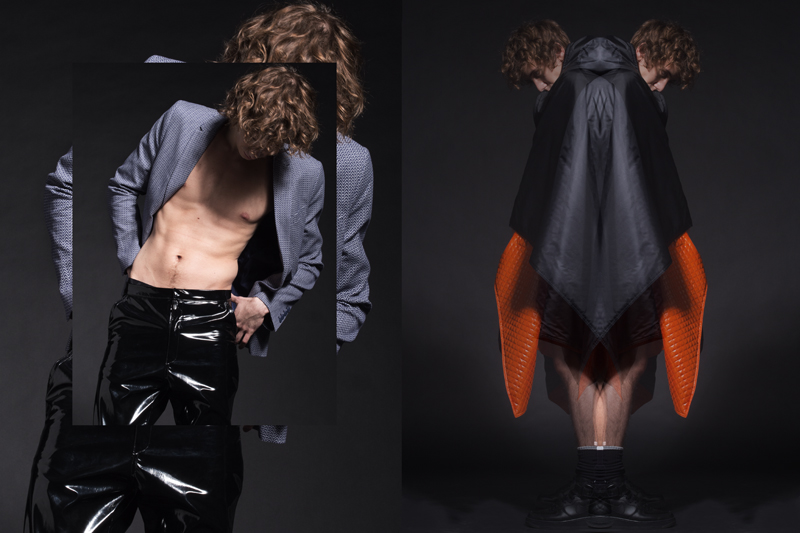 Left Pat wears jacket Kenzo and pants Maldoror. Right Pat wears cloak Maldoror, socks and shoes Nike.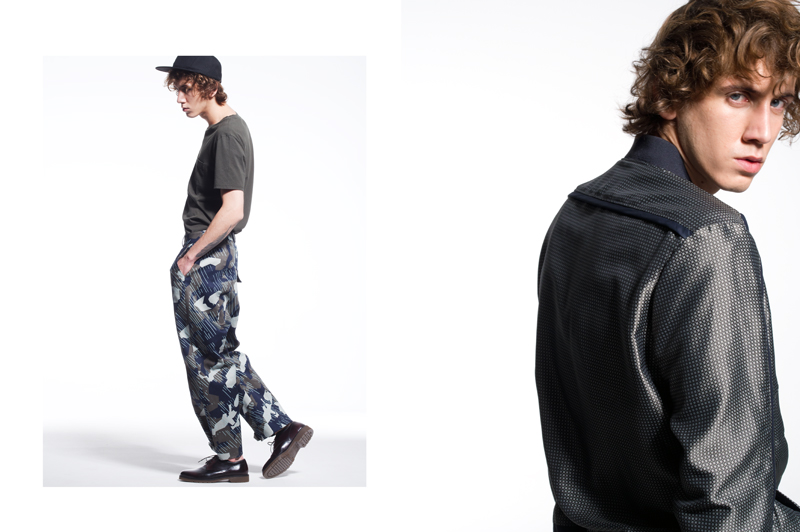 Left Pat wears cap Acne, t-shirt Marc by Marc Jacobs, pants Acne and shoes Dr Martens. Right Pat wears jacket Piotr Drzał. / Title Image Left Pat wears sweater Missoni and glasses RayBan. Right Pat wears jacket Maison Martin Margiela and pants Nunukko.