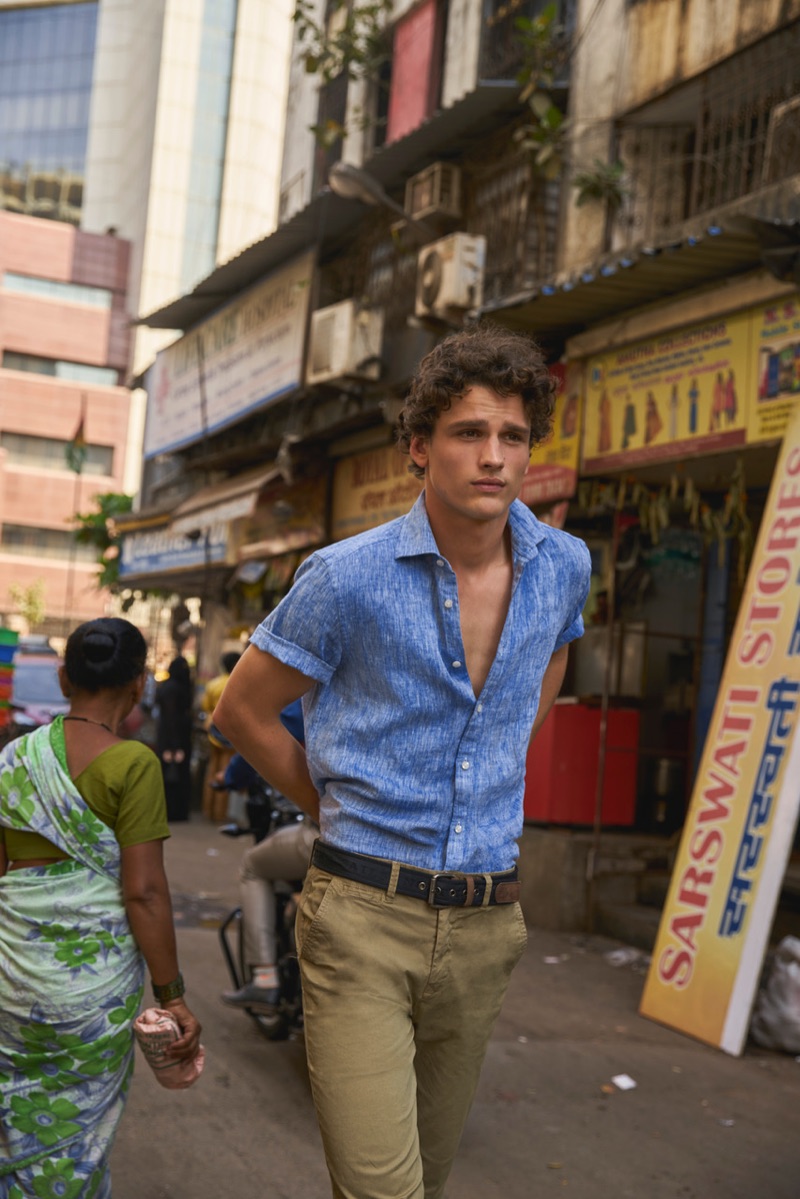 North Sails brings attention to Dharavi, India with its spring-summer 2019 campaign. Model Simon Nessman fronts the advertisement, appearing before the lens of photography duo Hunter & Gatti. Accompanying North Sails, Simon travels to Dharavi, which is best known for the movie Slumdog Millionaire.
Related: Simon Nessman Takes Us to Vargas Island for North Sails Fall '18 Campaign
The Miti river runs through Dharavi and its banks are at large occupied by hundreds of thousands of home. Because there is limited education on waste management and recycling, trash often finds its way into the river and eventually the sea. North Sails proposes supporting local NGOs to help improve public health.
North Sails Spring/Summer 2019 Campaign