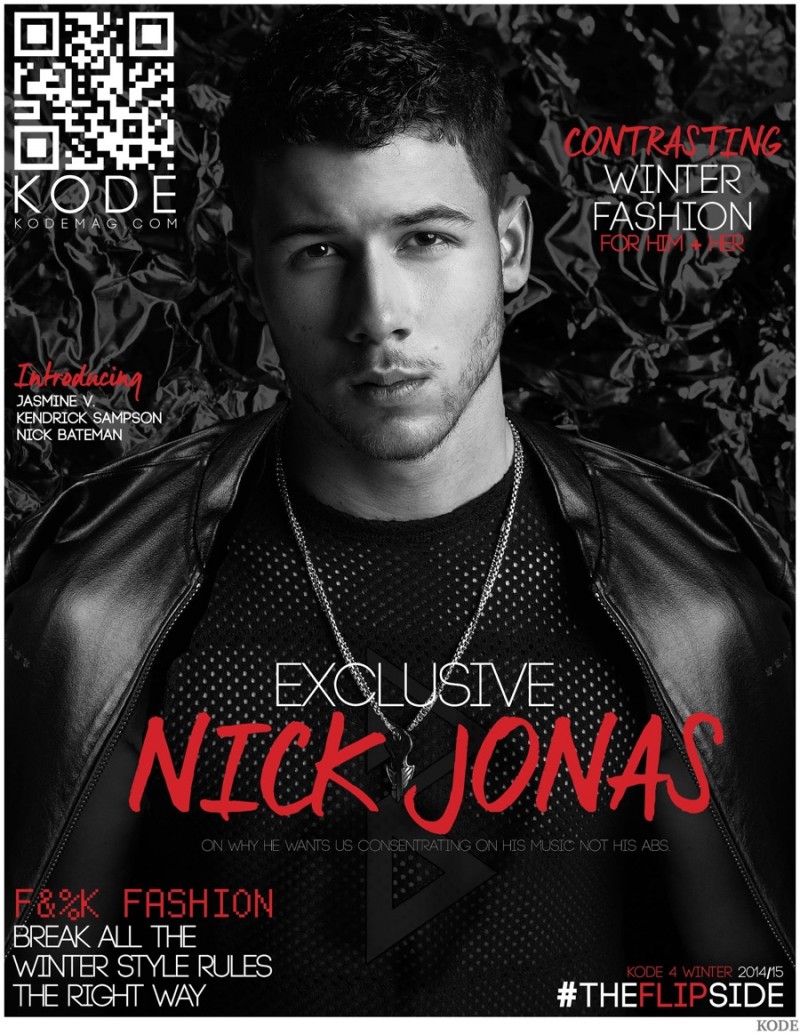 After gracing the pages of Estilo DF, Jealous singer Nick Jonas hits the photo studio once more, this time around for Kode magazine. Connecting with photographers Steven Gomillion and Bridger Clements, Jonas has the honor of being Kode's latest cover star. Dressed by stylists Allan Troy and Chanel Gibbons, Jonas is a hip vision in head to toe black ensembles that feature pieces from Timo Weiland, Skingraft and Phillip Plein.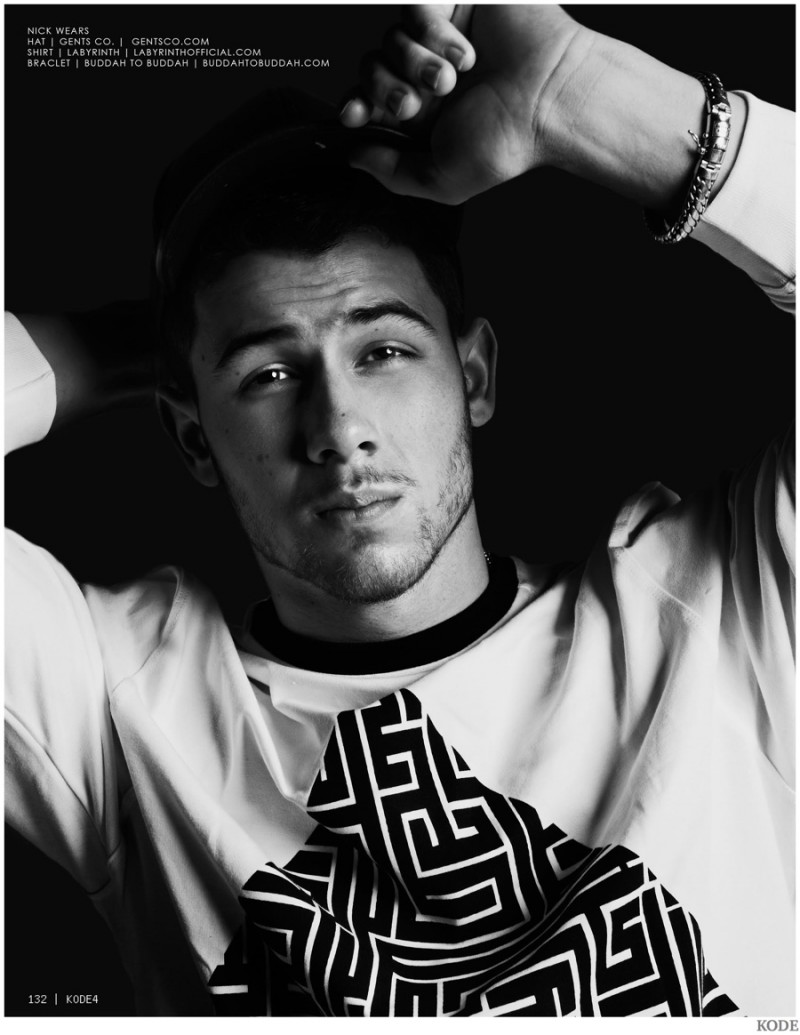 Nick On New Music and Success:
It feels great to be back and not only with brand new music but with my TV show, "Kingdom" as well. This year has been incredible so far and I'm excited about the reactions to my new album – I've worked really hard this past year to create a body of music that I'm extremely proud of.
Nick On Connecting With Fans:
I hope they can see the changes I have gone through and the maturation of me as a solo artist. Before, I was known as a pop singer but with this album I think people are really seeing the soulful side that I've been influenced by. They are also seeing more of a personal connection to my music as it relates to different genres that I enjoy.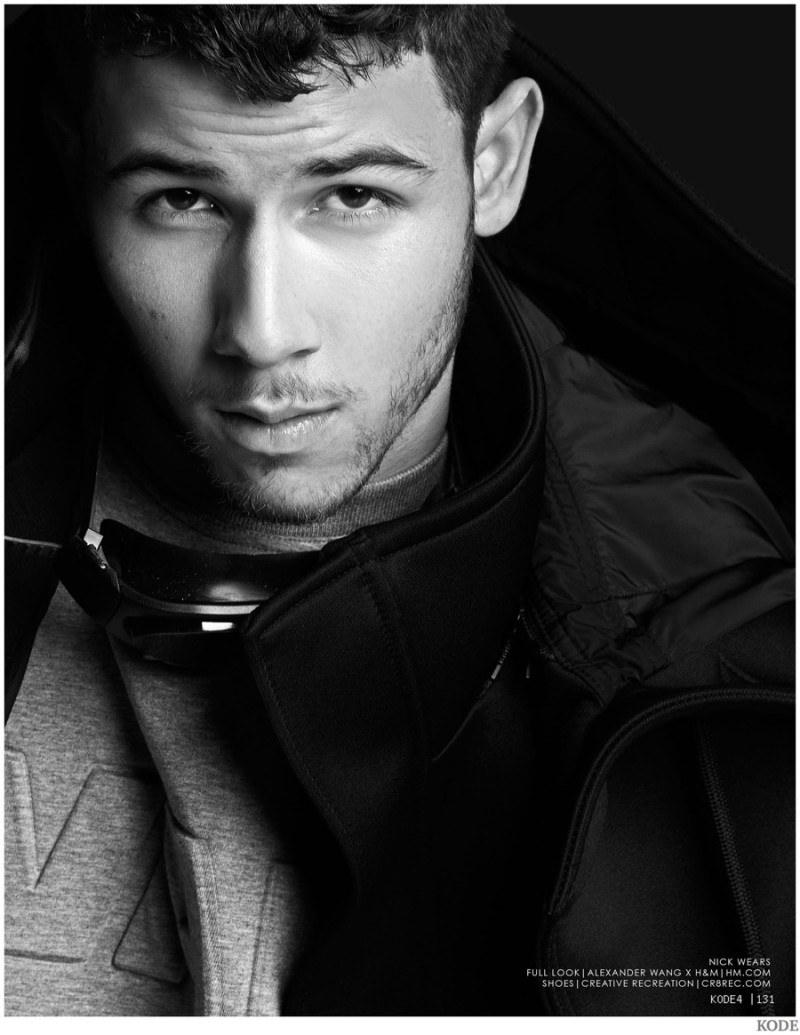 Nick On The Differences of Singing and Acting:
When you're acting, you're trying to be someone else in order to get into the skin of this character. In my music, it's all about expressing myself and putting my own feelings out there. So, the two processes feel pretty different for me.
Nick On The Future Of The Jonas Brothers:
You never know what the future holds, but right now I'm really focusing on my own path and making music that feels right to me and that I've been personally inspired by.
Pages: 1 2