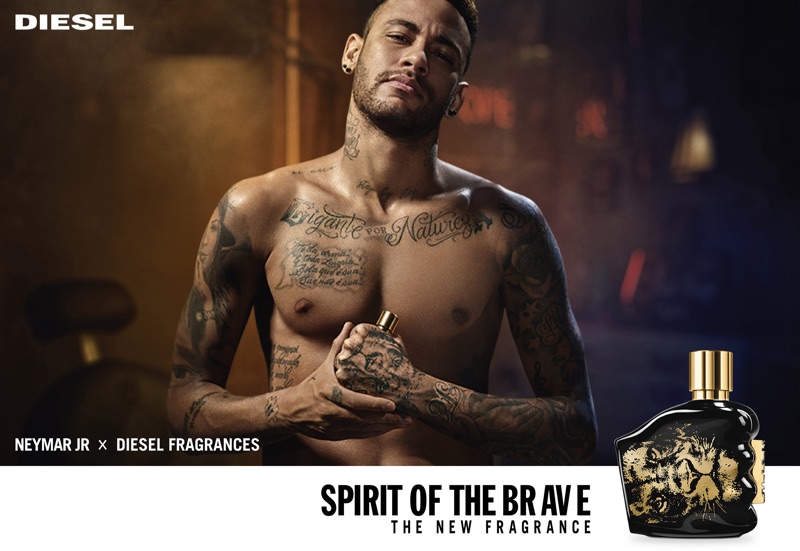 Neymar Jr. is the latest face of Diesel Fragrances. The soccer star co-creates the brand's new fragrance, Spirit of the Brave. Discussing the fragrance, Neymar explains, I wanted a fragrance that is both fresh and elegant, to give me energy and confidence in every moment of my life. Spirit of the Brave embodies Neymar's strength, self-confidence, and bravery. The fragrance's black and gold bottle even includes a print of Neymar's lion tattoo, which covers his left fist.
Related: Denim & Moto Style Collide for Diesel Pre-Fall '19 Collection
In a nod to Neymar Jr.'s athletic prowess, the very first notes of the fragrance unveil an energizing freshness. The scent opens with Bergamot and a green fizzy vegetal note. Then the heart becomes daring and audacious. Cypress and fir balsam add a contrasting touch of Brazilian heat. The dry-down is addictive and luxurious. Tonka bean notes and labdanum bring sensuality and charisma, a reference to Neymar Jr.'s growing reputation as a style icon.
Neymar Jr. for Diesel Spirit of the Brave Fragrance Campaign