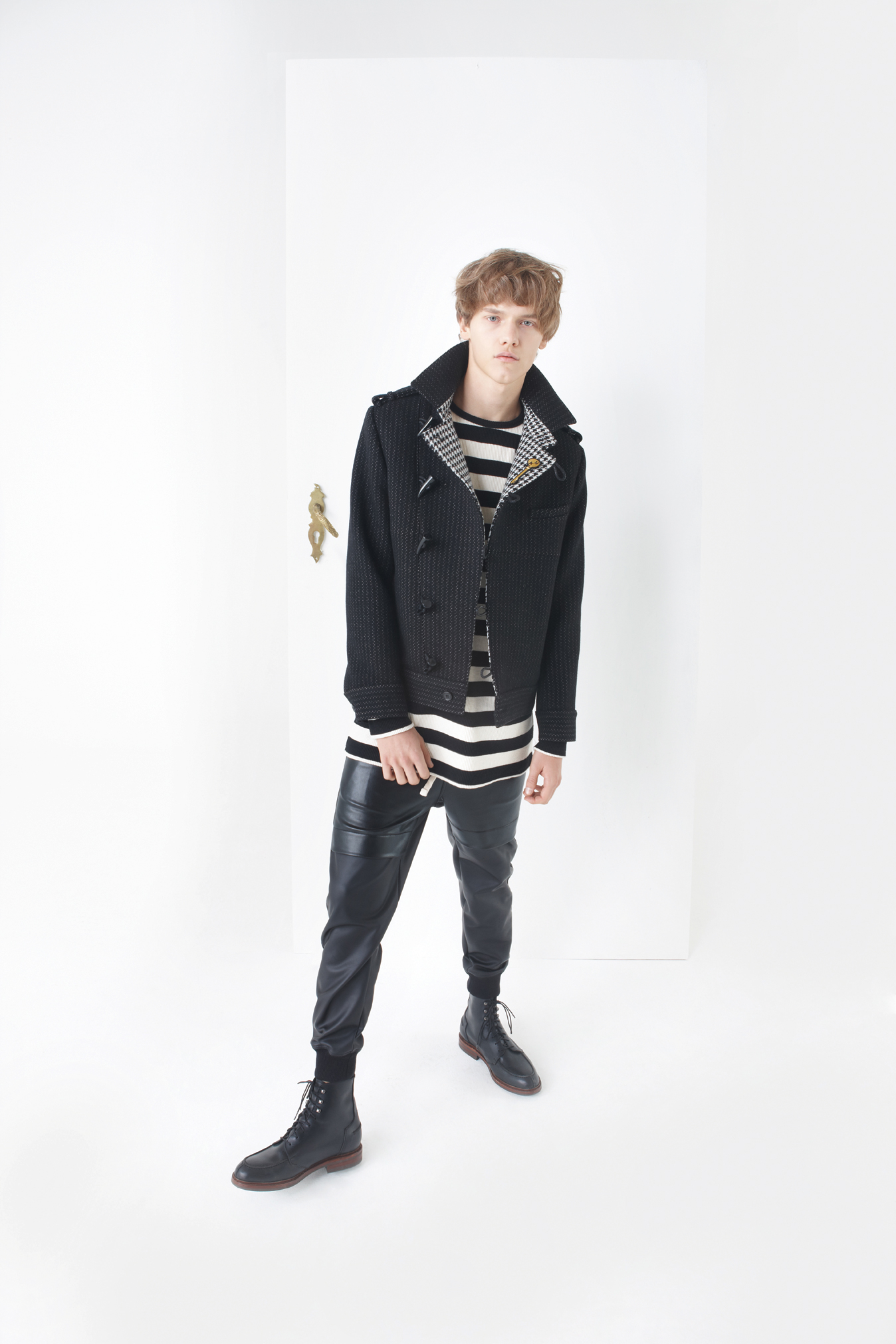 Munsoo Kwon Fall/Winter 2014–Inspired by W. Eugene Smith's 1946 photo The Walk to Paradise Garden, Korean label Munsoo Kwon entitles its fall/winter 2014 collection Key of Hope. Smith's first photo after spending two years recovering from injuries covering World War II, the image depicts his two children holding hands, while walking towards a clearing in the woods. Smith elaborated on the images, sharing that "in spite of all the wars and all I had gone through that day, I wanted to sing a sonnet to life and to the courage to go on living it."
Munsoo Kwon picks up on this idea of hope, selecting colors that represent the darkness before dawn and sunrise. Embracing textures that recall cities covered in fog and smoke, different proportions and prints are brought together as three-button tailored coats join collarless jackets, cargo pants, elongated shirts as well as other modern essentials. / Photos by Gunsang Park. Modeling by Ryan K.
Enjoyed this update?