Milano Boys–In the midst of Milan Fashion Week, photographer Marcello Junior Dino captured our latest exclusive, looking to the boys of Independent Men and Fashion Milano. Taking on the dual role of stylist and photographer, Dino photographed a fun fashionable look at Independent Men's Pavel Baranov, Taylor Cowan, Braeden Wright, Nicklas Kingo and Fashion Milano's Diego Moncada, Paul Iannacone, Nemanja, Alexander Goebel, Liam Hickey and Elvis Jankus in fall pieces from Z Zegna, Paul Smith and others. / Style assistance by Anna Velardi and Alessandra Piva. Casting by Valentina Valcic. Photo assistance by Roberto Ortu and Luca Palmer. Makeup by Kassandra Frua De Angeli. Hair by Pawel Solis.
Pavel wears hat Altamont and shirt Paul Smith.
Diego wears suit
Karl Lagerfeld
, shirt
WESC
, socks
Paul Smith
,
shoes
Dr Martens
and hat
Flexfit
.
Taylor wears hat Obey Propaganda, shirt and jeans Karl Lagerfeld.
Paul wears suit Karl Lagerfeld, shirt Z Zegna, sweater Missoni, bag A_I Andrea Incontri and hat Etnies.
Nemanja wears all clothes Z Zegna.
Alexander wears all clothes Missoni.
Liam wears polo Cerruti, sweater Paul Smith, headphones WESC and pants Dickies.
Elvis wears jacket Altamont, shirt Daniele Alessandrini and pants Karl Lagerfeld.
Braeden wears sweater Andrea Incontri, shirt Caruso, shorts Stefano Lo Muzio, socks Loreak Mendian and shoes Pantofola D'Oro.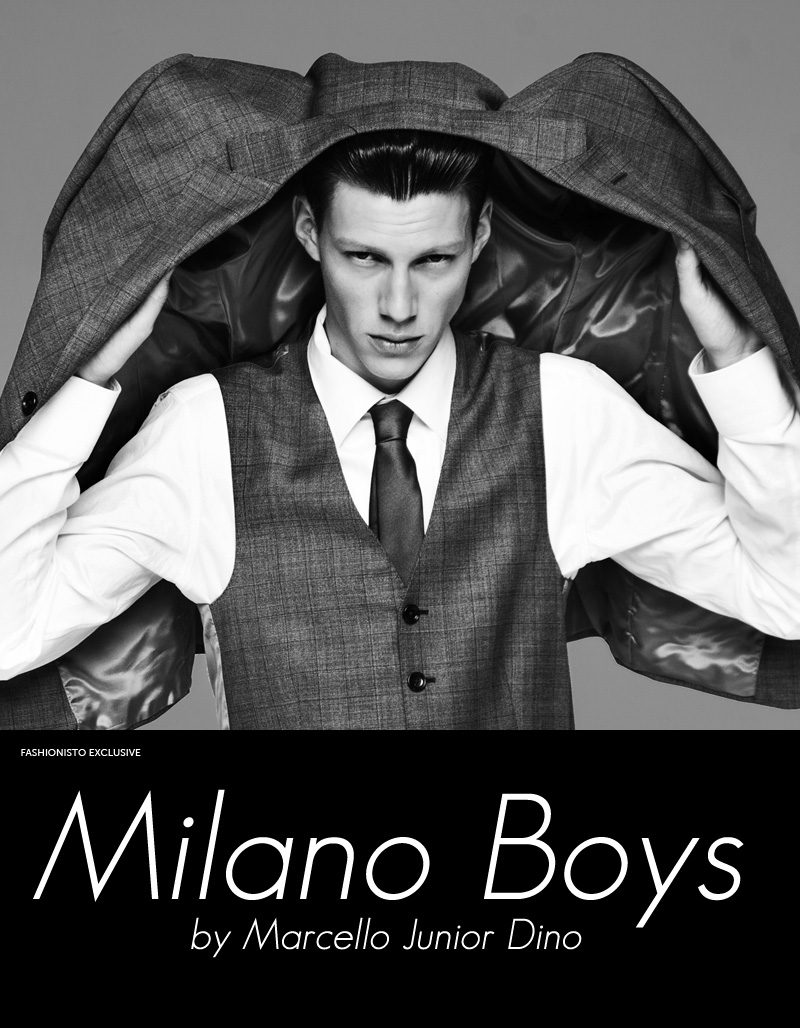 Nicklas wears shirt, t-shirt WESC, jacket Karl Lagerfeld and beanie Paul Smith.