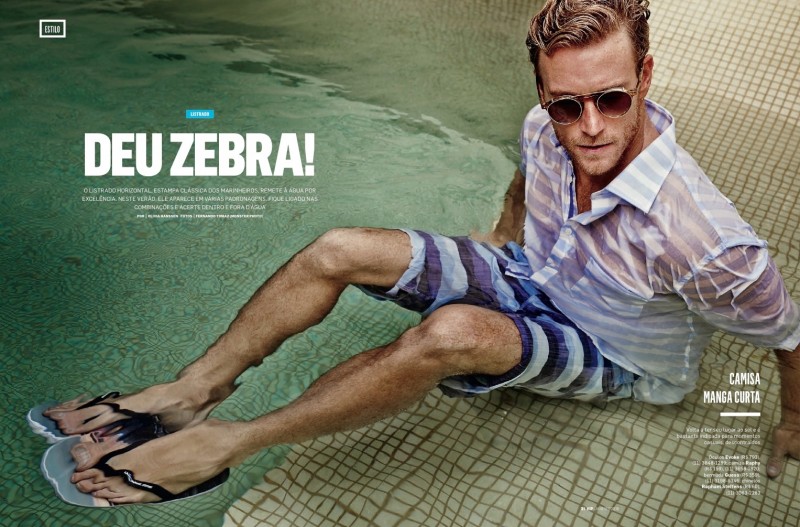 Summer is in full swing for VIP Brasil as the magazine taps model Rodrigo Calazans for a relaxed, warm-weather outing. Wearing striped fashions for the season, Rodrigo is styled by Olivia Hanssen, showcasing brands such as Marc by Marc Jacobs and GUESS. Photographed by Fernando Tomaz, the Brazilian model enjoys a summer soak.
Related: Armando Cabral is Trendy Vision in Stripes for Burgues' Spring Campaign
Rodrigo Calazans Models Striped Fashions for VIP Brasil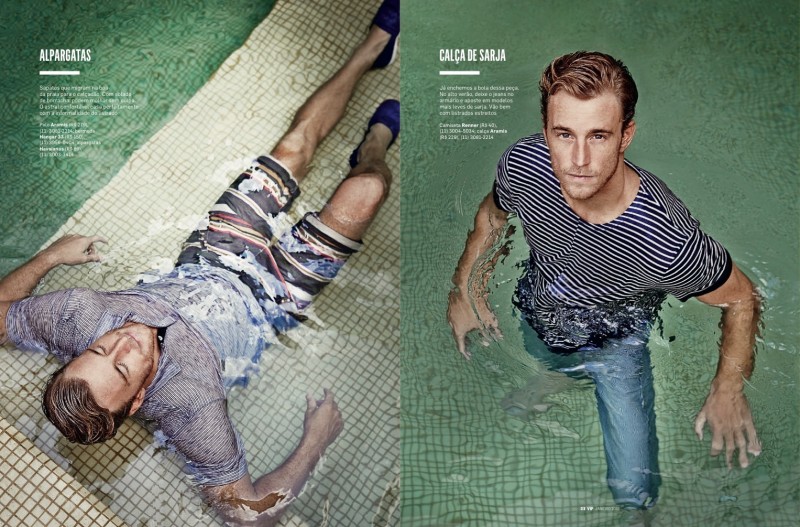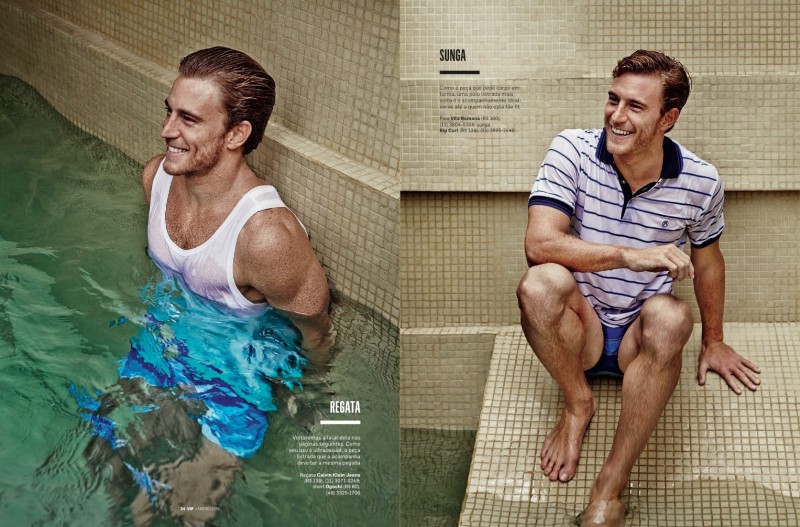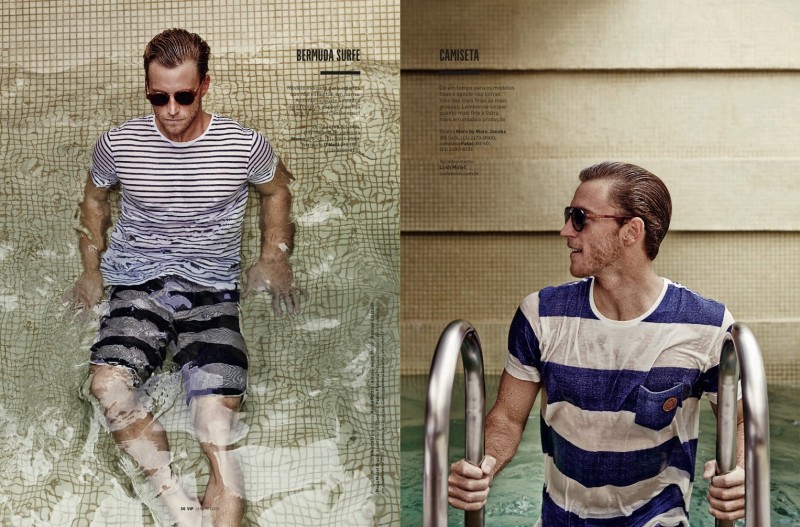 Grooming: André Mattos
Striped Men's Fashions: American Rag Goes Nautical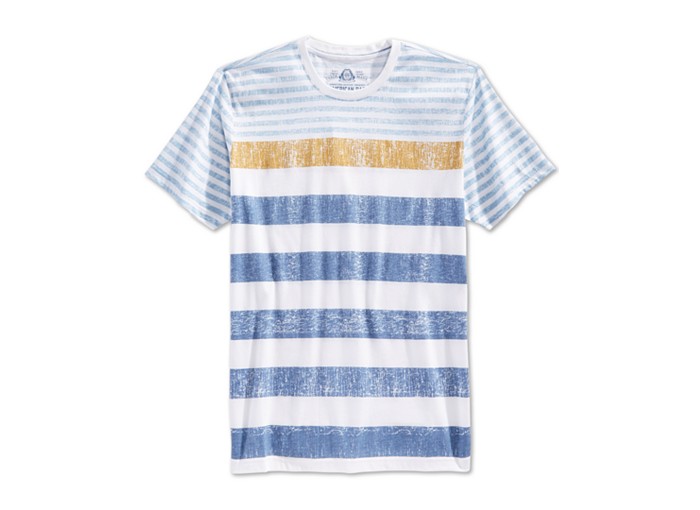 Looking to achieve your own casual spin on striped nautical style? Look no further than American Rag. The youthful brand approaches the season with faded stripes in sun-kissed hues. Gradients and distressed accents complement various rifts on striped essentials.