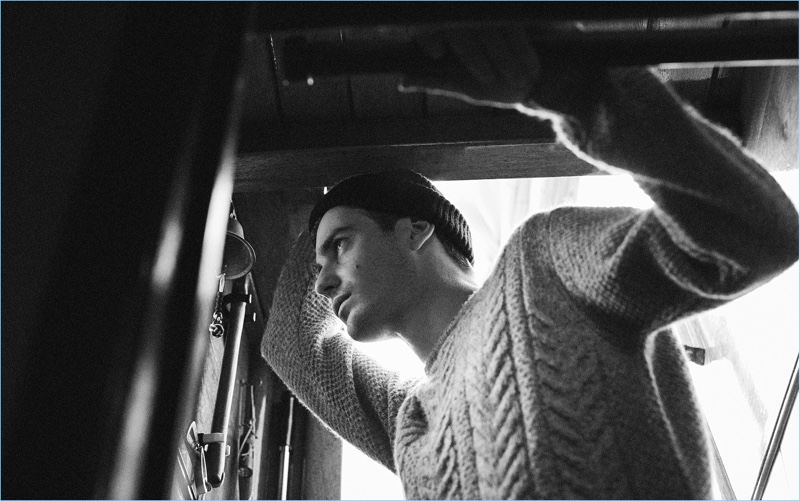 Massimo Dutti continues its nautical escape. The Spanish brand takes us to the English seaside town of Seaton for its latest getaway. Models Arthur Gosse, Aaron Shandel, and Ben Allen reunite for the outing. This time around, they join David Alexander Flinn. The models take to the harbor in a wardrobe rich with autumnal hues. Choice pieces include cable-knit sweaters, single-breasted coats, cardigan sweaters, and more.
Related: North Winds | Arthur Gosse, Ben Allen & Aaron Shandel Don Massimo Dutti Sweaters
Massimo Dutti Fall 2018 Men's Editorial: "Highlands"