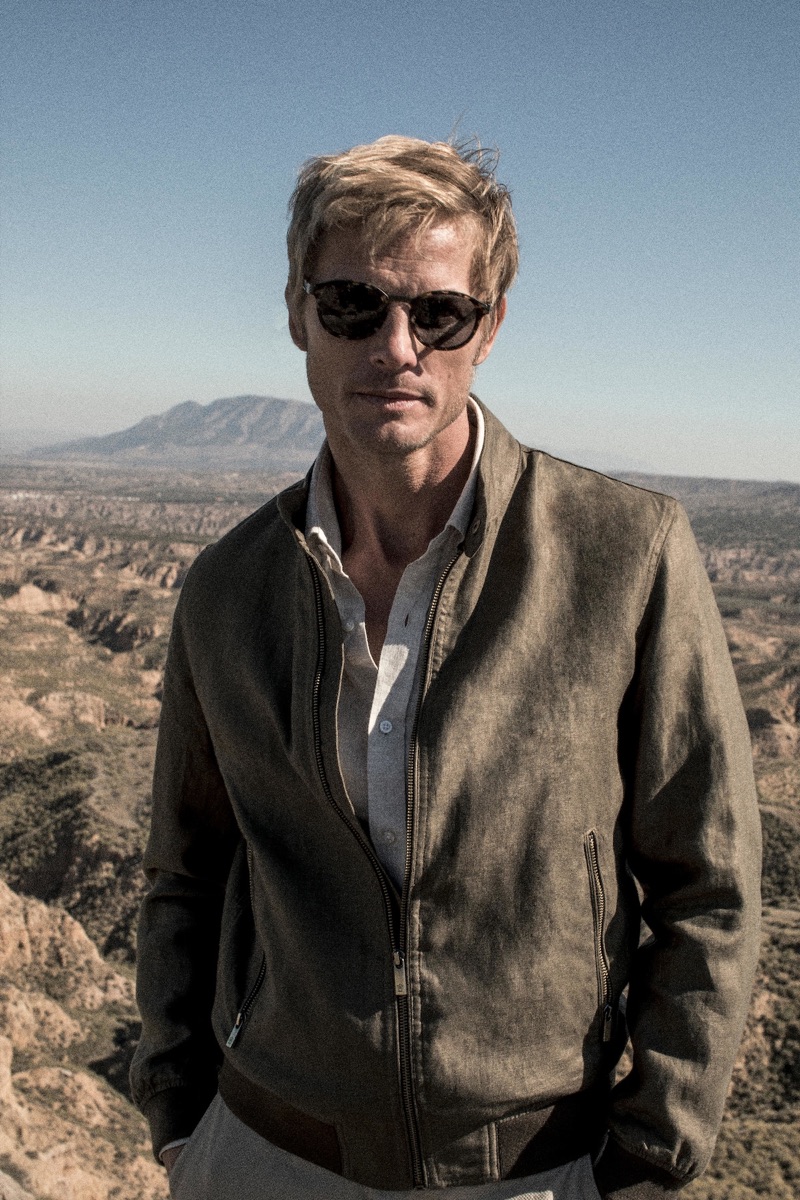 Arnaud Lemaire takes up the spotlight as he links up with Massimo Dutti for a "Weekend Getaway." The French model dons smart casual style as he takes to the Granada's Gorafe Desert. Embracing dusty hues, Arnaud models timeless pieces from Massimo Dutti's spring-summer 2019 lineup. An effortless wardrobe unfolds with key items like the brand's polo, leather jacket, and white cotton shirt. Massimo Dutti's outing gains a new dimension as well with an accompanying short film.
Related: Fatherhood | Mark Vanderloo Joins Son for Massimo Dutti
Massimo Dutti "Weekend Getaway"