Approaching summer, Massimo Dutti hones in on men's essentials. First up for the Spanish brand is the iconic polo shirt. Enlisting model Dan Murphy for a style edit, Massimo Dutti highlights its various iterations on the polo shirt. Available in a variety of colors, the staple is front and center with a fitted silhouette. Offering a modern spin on the polo, Massimo Dutti reinterprets the shirt with a mandarin collar as well as military style pockets and a textured finish.
Related: Summer Tailoring | Massimo Dutti's Man is Dressed to Impress
Massimo Dutti Polo Shirt Edit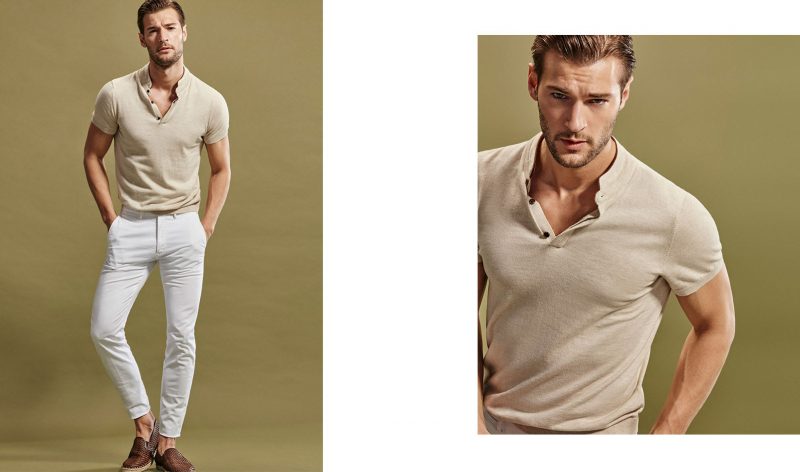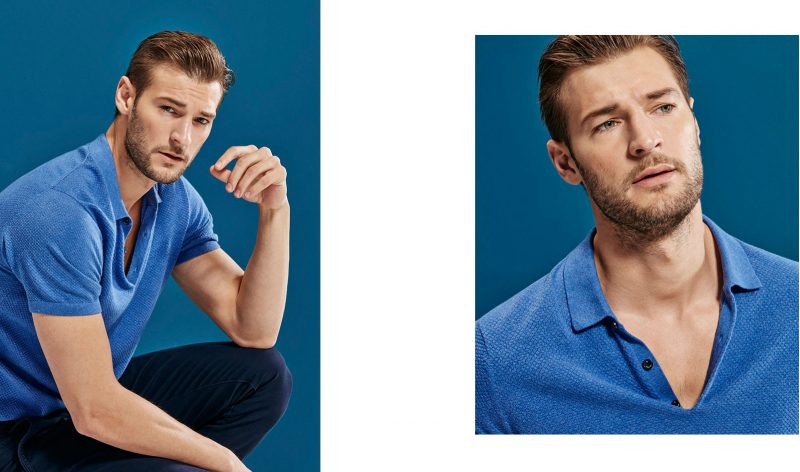 Dan Murphy for Billionaire Spring/Summer 2016 Campaign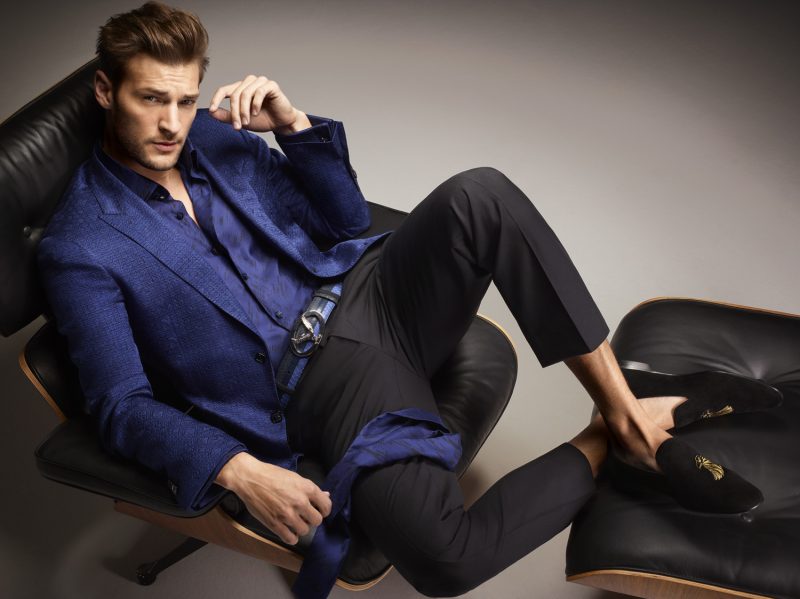 Dan Murphy not only models for Massimo Dutti, but is the star of Billionaire's spring-summer 2016 campaign. Dan takes center stage, appearing in the brand's current advertisements. Embracing a dapper stance on style, Dan is pictured in rich blue suiting and a wardrobe of luxurious staples that includes a leather bomber jacket.