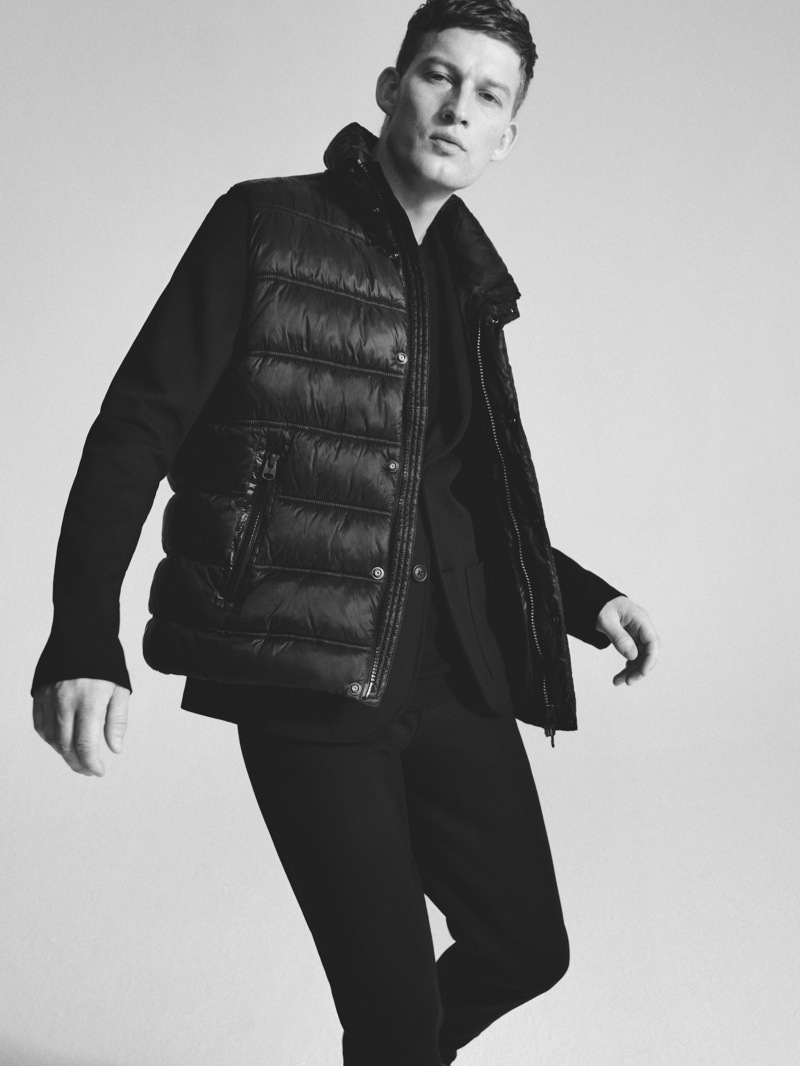 Following the success of the 2018 Black Fashion Week Collection, German fashion label Marc O'Polo is back at it again. This year's limited-edition capsule collection launches on Black Friday. The new collection is shown with images featuring model Bastian Thiery. Exclusive fashion styles will be available along with complimentary items; (bags, boots, sneakers) all in black. Items are available in person at Marc O'Polo stores, online, and at partner stores.
Related: Clément Chabernaud Fronts Marc O'Polo Fall '19 Campaign
The focus of this year's collection is to provide high-quality, modern black fashion styles that are fashionable yet affordable. There are ten new styles available for men, along with accompanying accessories, as mentioned above. Each piece has a modern, minimalist look that allows customers to sport pieces throughout the year. Pants, sweaters, headwear, vests, and hooded sweatshirts are some of the standout items available. As the Marc O'Polo website notes, black is timeless and always looks state of the art. Be sure not to miss out on one of this season's most sought after black fashion styles.
Marc O'Polo 2019 'Limited in Black' Capsule Collection