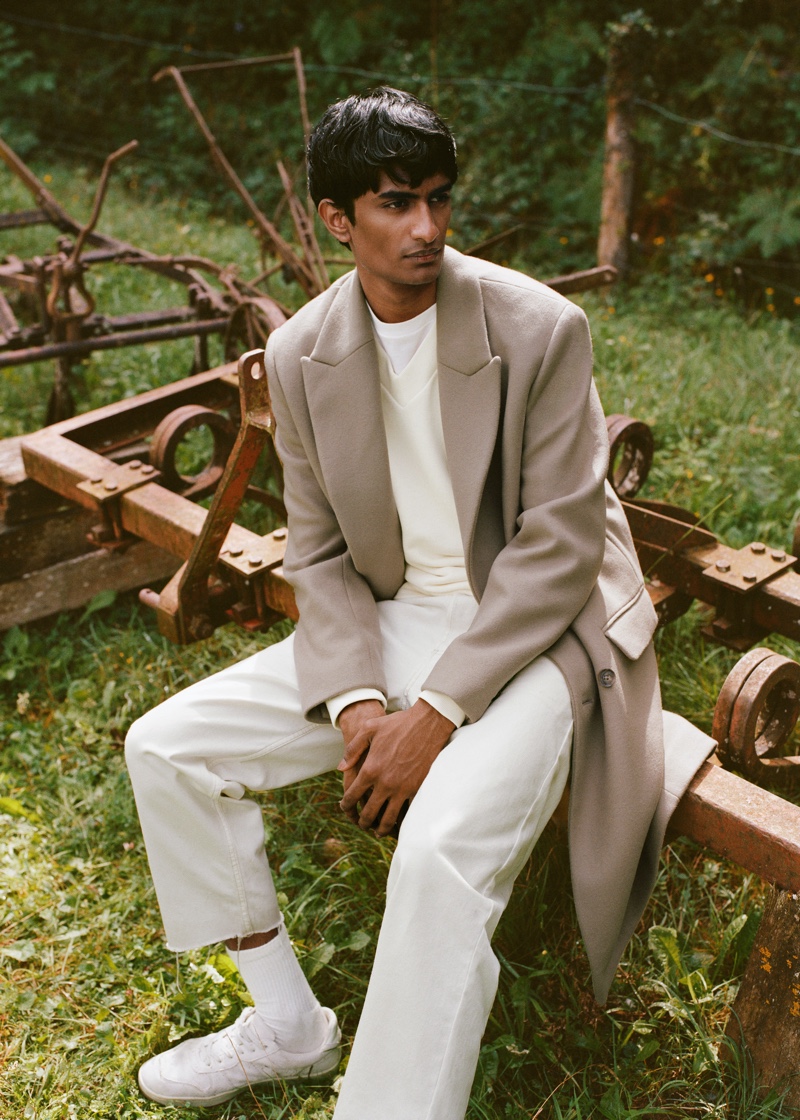 This fall, Mango Man continues to inspire with a new style proposal that finds a "Natural Balance." The fashion brand delivers white and neutral-toned autumn looks with timely wardrobe essentials. Bucking the trends, Mango proves that you can wear white after labor day and stand out in all the right ways!
Venturing outdoors, Rishi Robin stars in Mango's latest outing. The model inspires in a lineup that boasts fleece jackets, denim outerwear, and more. Mango elevates its simple pieces with a white and neutral color palette that adds a sense of elegance and refinement.
Related: THIS IS FAMILY – CLÉMENT, ALPHA + MORE STAR IN MANGO CAMPAIGN
New men's pieces such as relaxed-fit cargo pants, light-colored denim, and tailored coats make the cut this season. Mango delivers an effortless style that is casual but put together. Whether you're lounging indoors at home or outside enjoying the autumn air, Mango has plenty to offer.
Mango Man 'Natural Balance' Fall Style