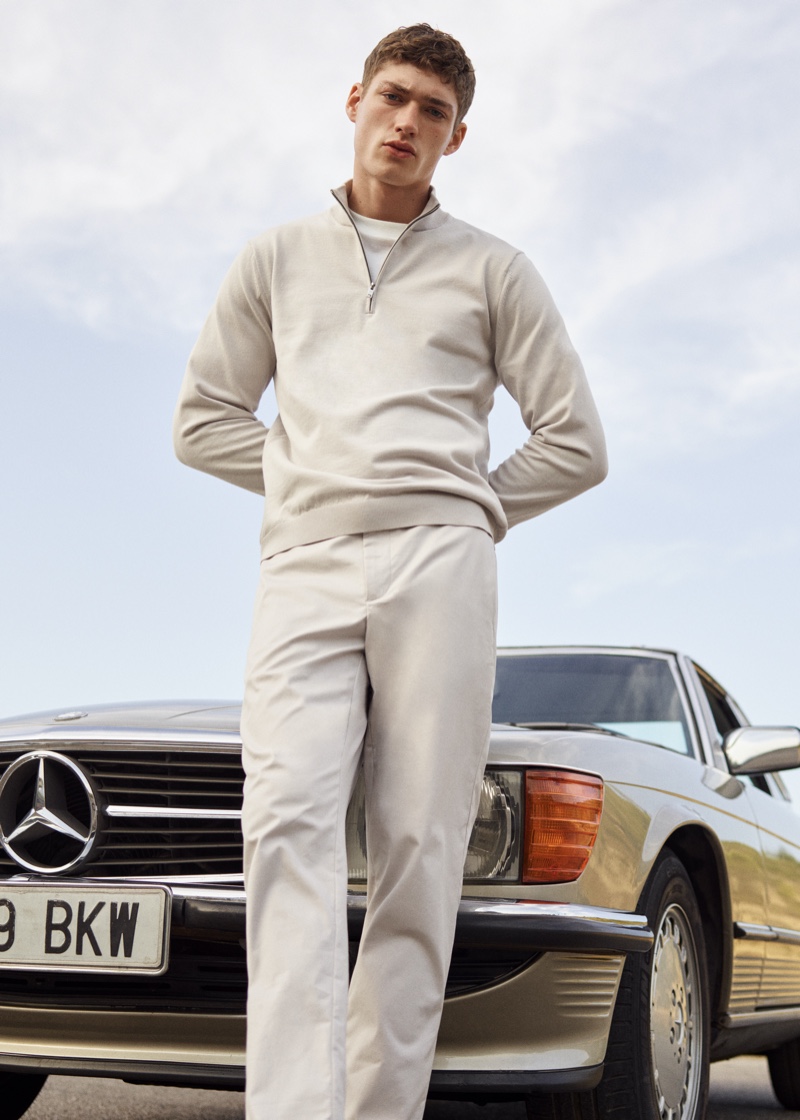 Mango Man offers its latest trending menswear with the new Clean collection. Ideas of relaxation and leisure come together with Mango's timeless approach to an elegant style. Versatile and comfortable fashion pieces take priority for the range.
Mango's brand-new collection is front and center with a stylish outing that features models Valentin Humbroich and Bambi Kouyate. The pair come together in a wardrobe, including breathable and crease-resistant fashions. Fabrics such as seersucker, linen, and cotton reflect a need for practical summer staples.
Related: MUKASA KAKONGE & ALBERTO PERAZZOLO CHANNEL '70S IN MANGO SUMMER COLLECTION
Shirts, trousers, Bermuda shorts, and more contribute to Mango's Clean collection lineup. One highlight is the brand's water-repellent Minsk shirt in solotex fabric. Another standout is Mango's Dublin trousers, offering comfort and style with an elastic waist and cropped silhouette.
Mango Man 2021 Clean Collection