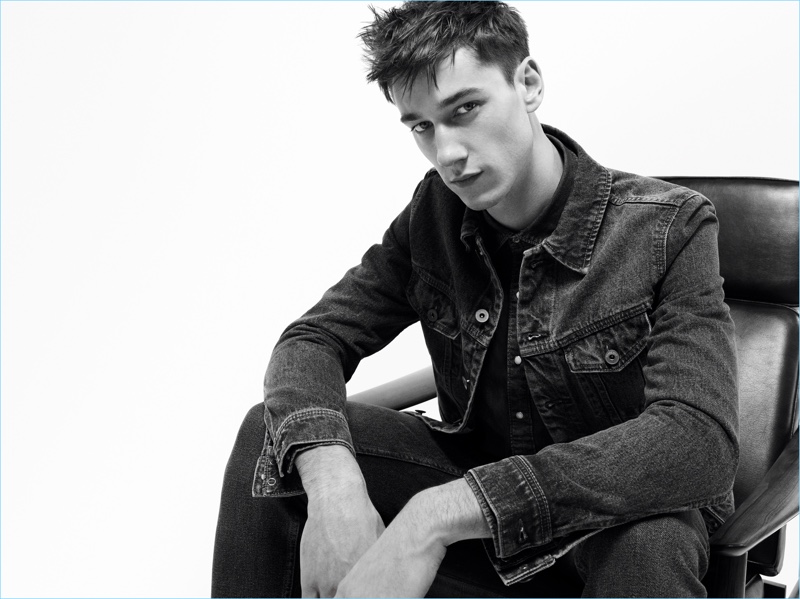 Following a stylish trip to Miami, Spanish brand Mango Man retreats to the studio. Denim is in the spotlight as Mango presents its spring-summer 2017 campaign. Model Harvey James fronts the outing with a focus on casual styles.
Related: Mango Man Takes to Miami for Its Spring '17 Campaign
Relaxed fits anchor a collection of denim staples, which includes shirts, jackets, and jeans. Appearing in black and white images, Harvey's wardrobe provides endless styling inspiration. Here, Mango's denim essentials complement timeless crewneck tees, the leather biker jacket, and trendy bombers.
Mango Man Spring/Summer 2017 Denim Campaign