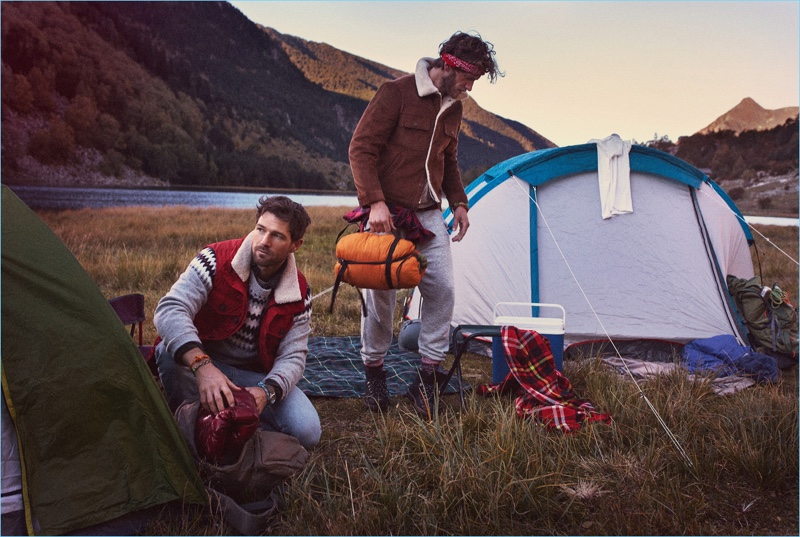 Mango embraces a sense of adventure with its latest outing. The Spanish brand puts a rugged stamp on menswear for fall-winter 2018. Models turned adventurers, Tobias Lewis and Vince Dickson venture into the wild with Mango. They sport the label's new collection, which is inspired by the woods and layering up your winter garments.
Appearing in a video as well, Tobias and Vince head to The National Park of Aigüestortes. The pair inspires in Mango's latest menswear arrivals. They don everything from warm sweaters and flannel shirts to wool-blend jackets.
Related: Adrien Brody Reunites with Mango for 10th Anniversary Collection Campaign
Discussing his attraction to nature, Vince shares, Every time, it's like a huge playground. I feel so creative when I am in nature. Tobias adds, Living in nature makes me live more in the present because you have to take care of all the elements. He continues, Everything becomes more intense. This is happening right now, this is what you need to deal with.
Mango Man Fall 2018 Style Edit: "Cold Mountain"