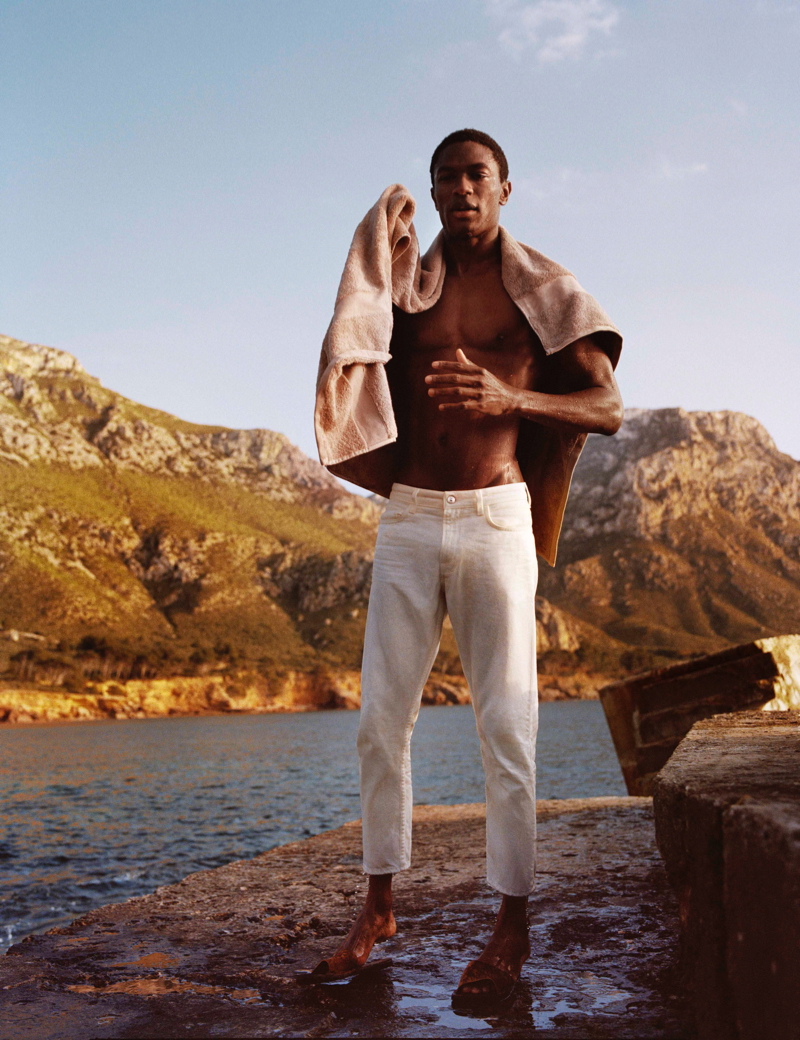 Mango's sustainable fashion efforts thrive with the new season. This spring, the Spanish brand is proud to announce that 79% of all of its garments are sustainable in some fashion. These clothing items form the permanent Mango Committed collection and feature sustainable fibers and processes. By 2022, Mango aims for 100% of its clothes to make up the Committed collection.
"We have made the commitment to continue working to become a more sustainable company," says Mango CEO Toni Ruiz. "This is why we are taking huge steps with very ambitious projects that will allow us to minimize our impact and achieve the strict sustainability targets we have set ourselves."
Related: Vincent Lacrocq Takes Mango High-Performance Collection for a Ride
Mango highlights its current Committed range with an editorial lensed by photographer Ronan Gallagher. The latter captures models Hamid Onifade and Felice Noordhoff in Betlem, Mallorca. Hamid dons a chic wardrobe that includes relaxed shapes and natural fabrics like cotton and linen.
Mango Committed Editorial