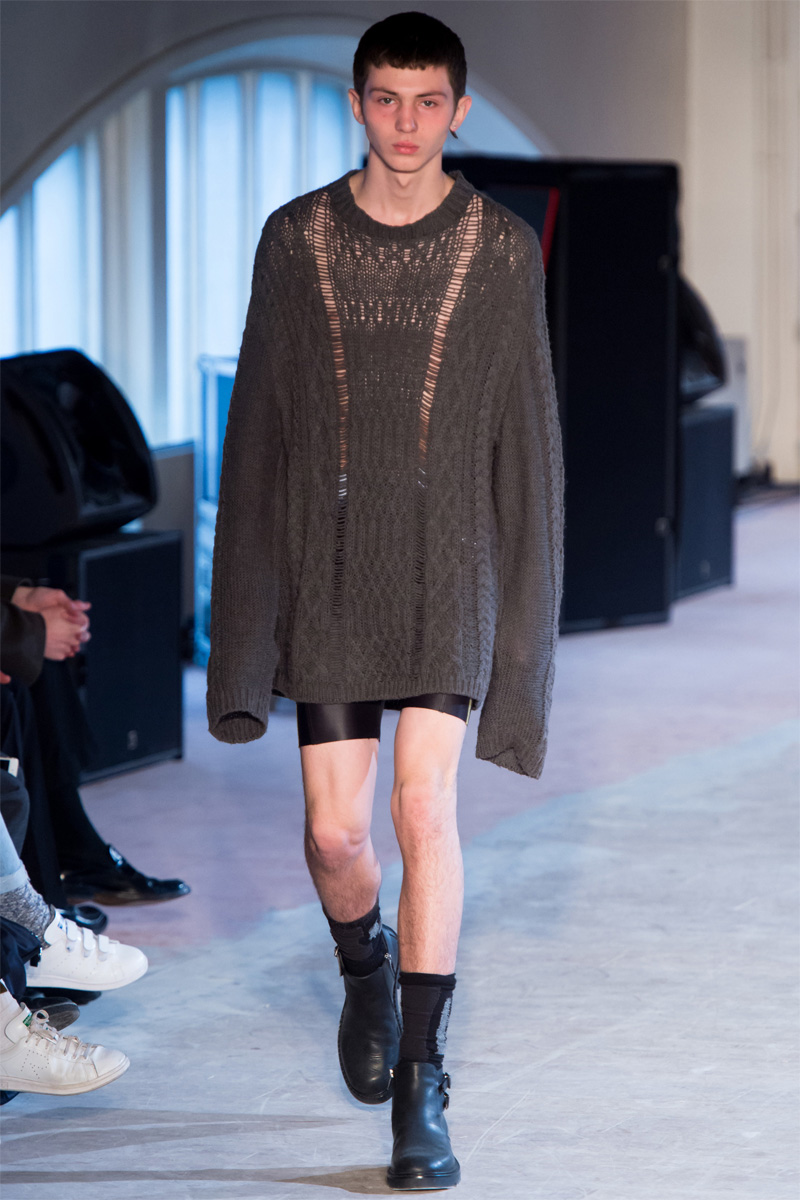 Maison Margiela prompted a sporty season with its use of leggings and cycling shorts as foundation pieces for fall. Signaling a rebellious mix of separates for quite the unexpected wardrobe, the fall-winter 2016 collection was injected with the free spirit of punk.
Oversized cable-knit sweaters were deconstructed and the dufflecoat served as inspiration for a collarless blazer. The dufflecoat itself was treated to sleeveless renditions that boasted a split back.
Revisiting its sporty aesthetic, oversized bomber jackets stood out in direct contrast to chic suiting and herringbone outerwear. Adding leather to the mix, the collection received a splash of moto style, solidifying an eclectic fall outing.