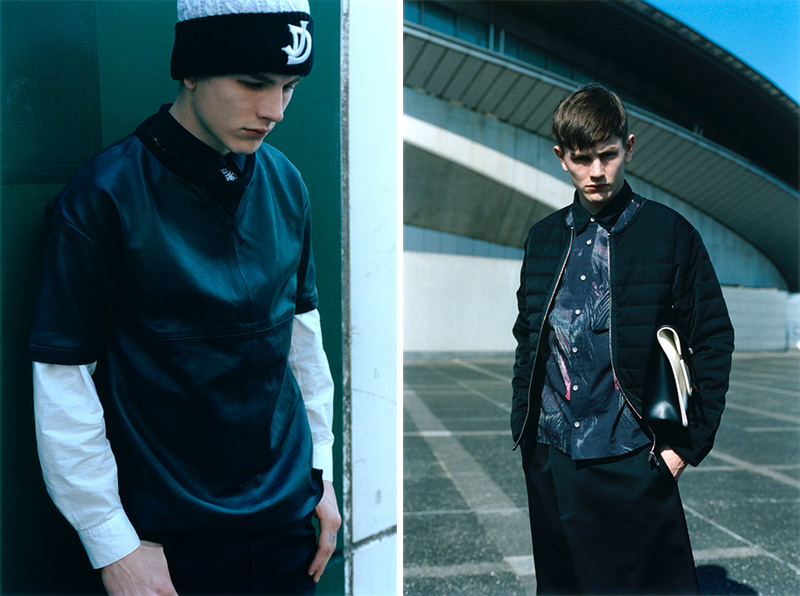 Luke Goes Japanese–Our latest update featuring British model Luke Worrall brings us new work from Japan. In preparation for fall/winter 2014, Luke hits the photo studio to model the most recent collections from fashion brands JieDa and Ayuite.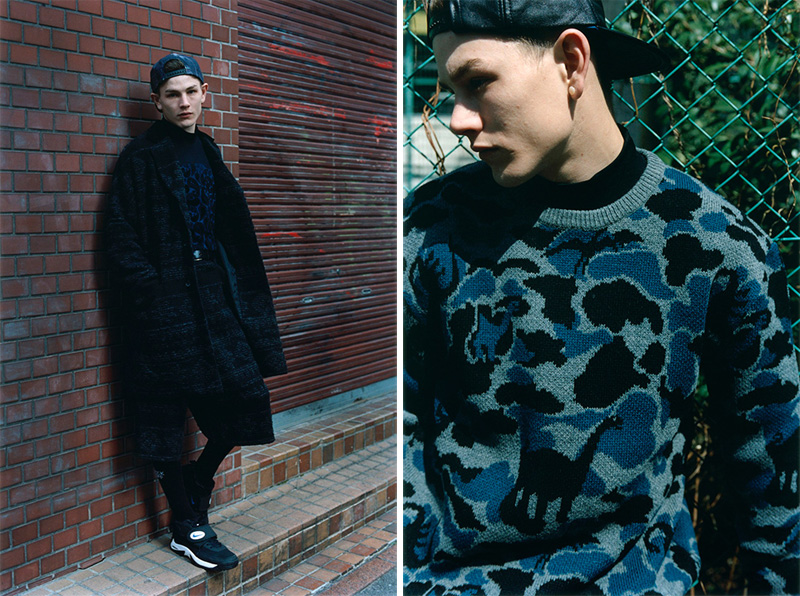 JieDa Fall/Winter 2014
Japanese label JieDa embraces a youthful cool as the brand repurposes streetwear for the essential style outing. A short-sleeved shirt in leather proves to be the perfect piece to layer while items such as the bomber jacket are reintroduced in a quilted fashion. Meanwhile long coats and oversized knitwear are at home with drop crotched trousers.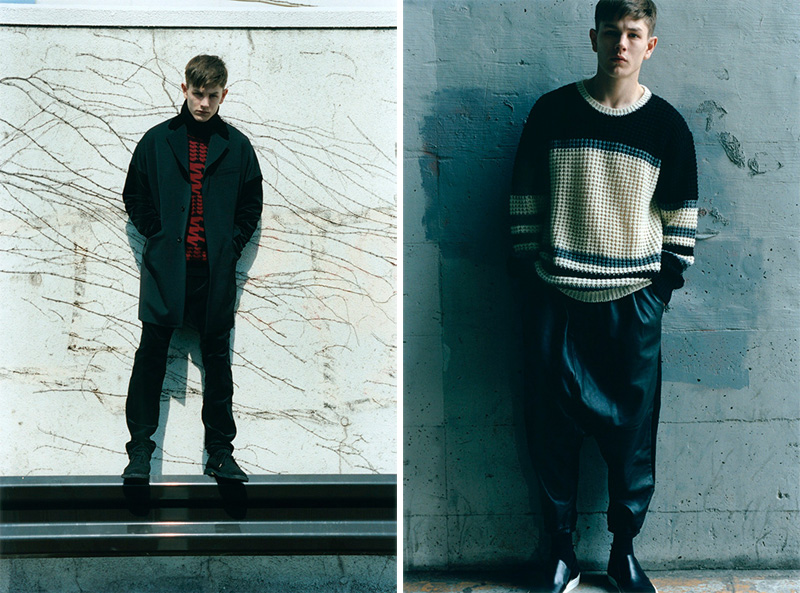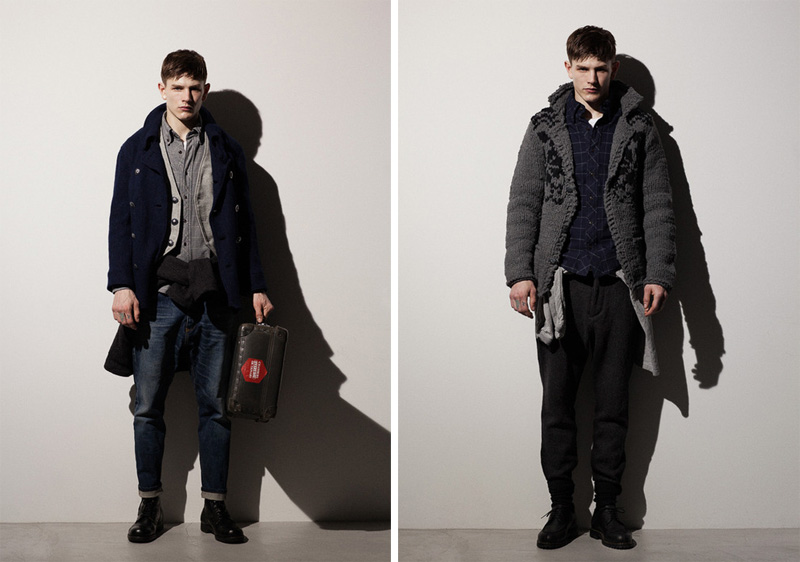 Ayuite Fall/Winter 2014
For fall, Ayuite showcases a rugged utilitarianism. Thick chunky knitwear is the highlight of the collection, offering a desirable warmth for the cold months ahead. Cut slim, jeans and joggers are paired with a series of button-downs and jackets. On the subject of jackets, classic wardrobe staples like the denim jacket are enlisted alongside the varsity jacket, reinterpreted with a Navajo-inspired print.