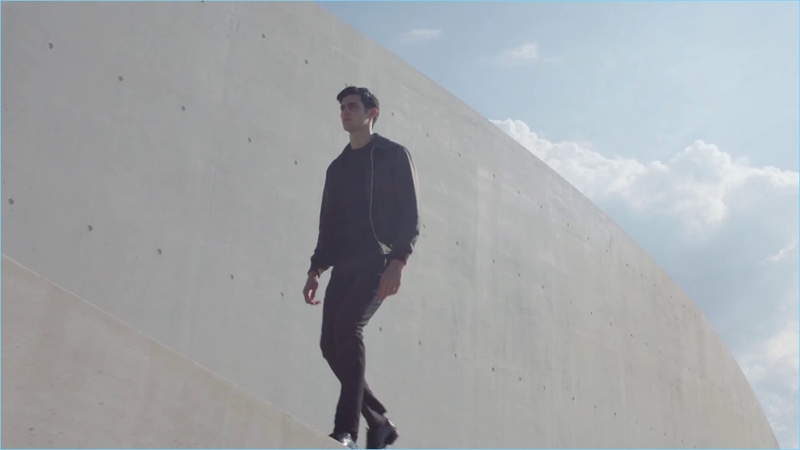 Louis Vuitton breaks ground with its fragrance line. For the first time, the fashion house debuts a men's collection. Working with Louis Vuitton as usual, perfumer Jacques Cavallier Belletrud develops five singular compositions. Belletrud proposes a journey dedicated to men, delving into the heart of their instincts for freedom and their pioneering sensibility. Five exceptional fragrances pay homage to the adventurer on a quest for self-revelation.
Related: Kim Jones Bids Farewell to Louis Vuitton with Fall '18 Collection
Introducing its fragrance, Louis Vuitton releases a short video featuring Bananas model Rhys Pickering. Engaging the elements, the outing captures the essence of the new scents. The collection of fragrances includes L'Immensité, Nouveau Monde, Orage, Sur La Route, and Au Hasard. L'Immensité includes a whisper of fresh ginger. Meanwhile, Nouveau Monde features oud and cocoa. Orage highlights patchouli with iris. On the other hand, Sur La Route is based around a dash of cédrat. Finally, Au Hasard is centered around sandalwood.
Louis Vuitton Men's Fragrances