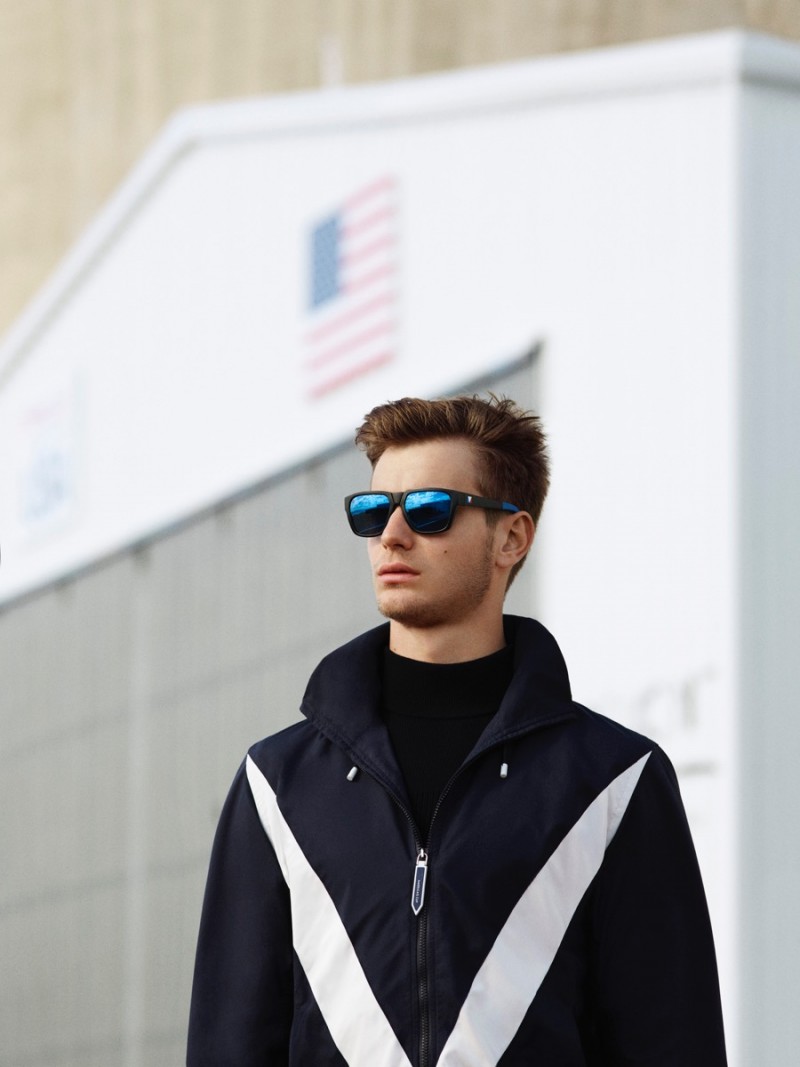 Following British GQ's brilliant editorial spotlighting Louis Vuitton's America's Cup Collection, we get a full look at the special collection. The official title partner of the 35th America's Cup, the French fashion house brings style to the event with a sophisticated spin on leisure wear.
Models David Trulik and Ben Allen reunite with Louis Vuitton after appearing in the brand's resort lookbook. This time around, the models embrace a sporty dynamic, donning menswear designer Kim Jones' latest styles.
Dressed in navy, blue and red, the range features staples such as polo shirts, chunky knitwear, cargo shorts and active outerwear. Known for its choice leather accessories, Louis Vuitton celebrates travel with its bags like the keepall and steamer getting a Damier Cobalt Regatta update.
Louis Vuitton 2016 America's Cup Collection