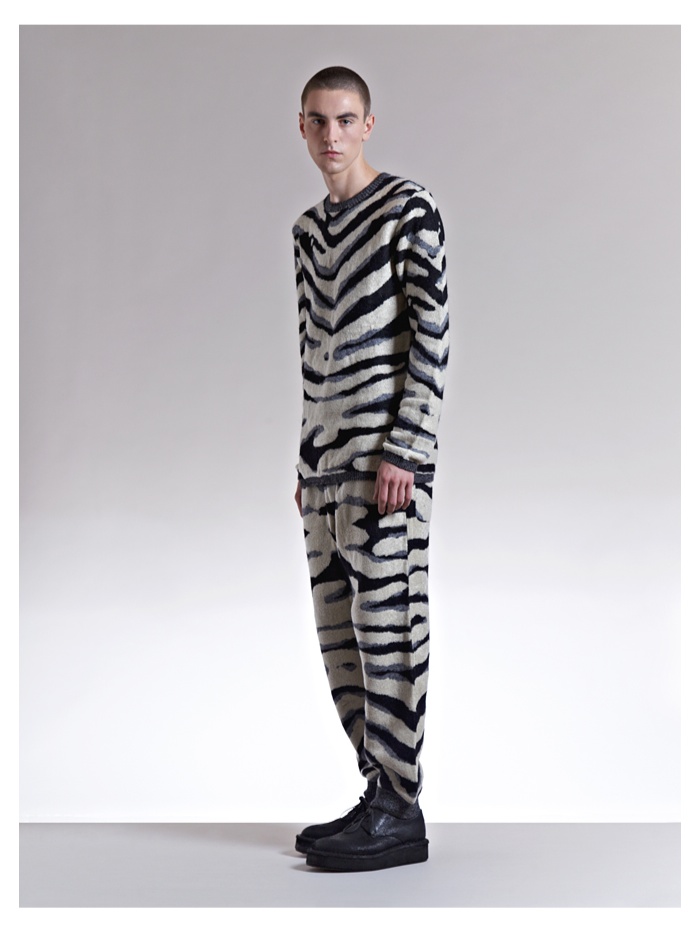 Joggers and sweater
Yohji Yamamoto
. Platform
shoes
Barny Nakhle
.
Men's Fall Style–Online retailer LN-CC rounds up their latest arrivals from the likes of Rick Owens, Yohji Yamamoto and Ann Demeulemeester with a new style guide for the fall/winter 2013 season. While Yamamoto offers great textures and prints to bring out your inner animal, Demeulemeester maintains a modern edge with sleek lines and Owens perfects the cool.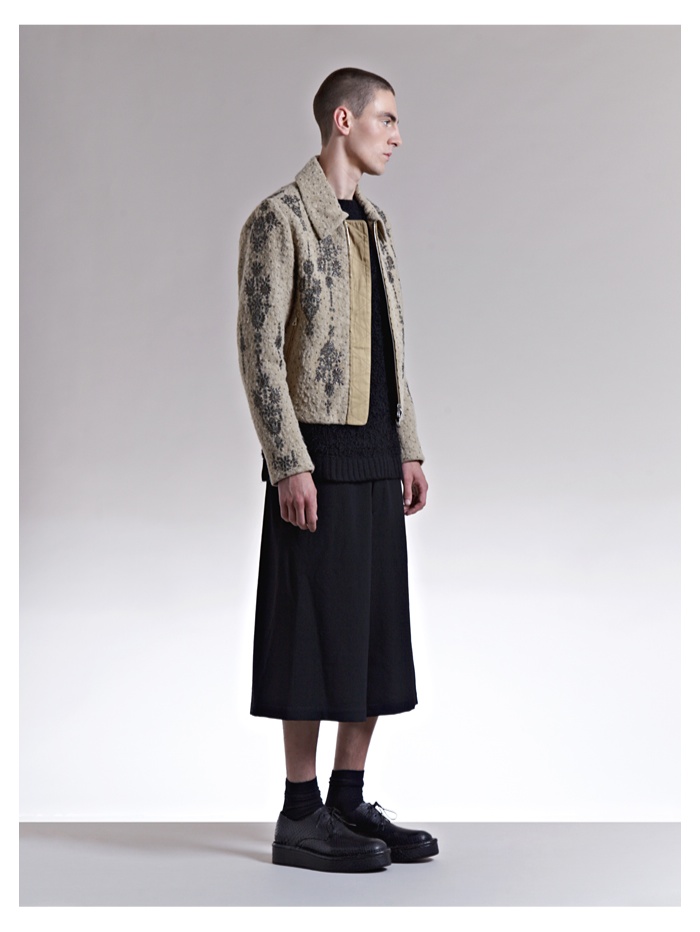 Knit sweater and wool shorts Yohji Yamamoto. Jacket Dries Van Noten. Platform shoes Barny Nakhle.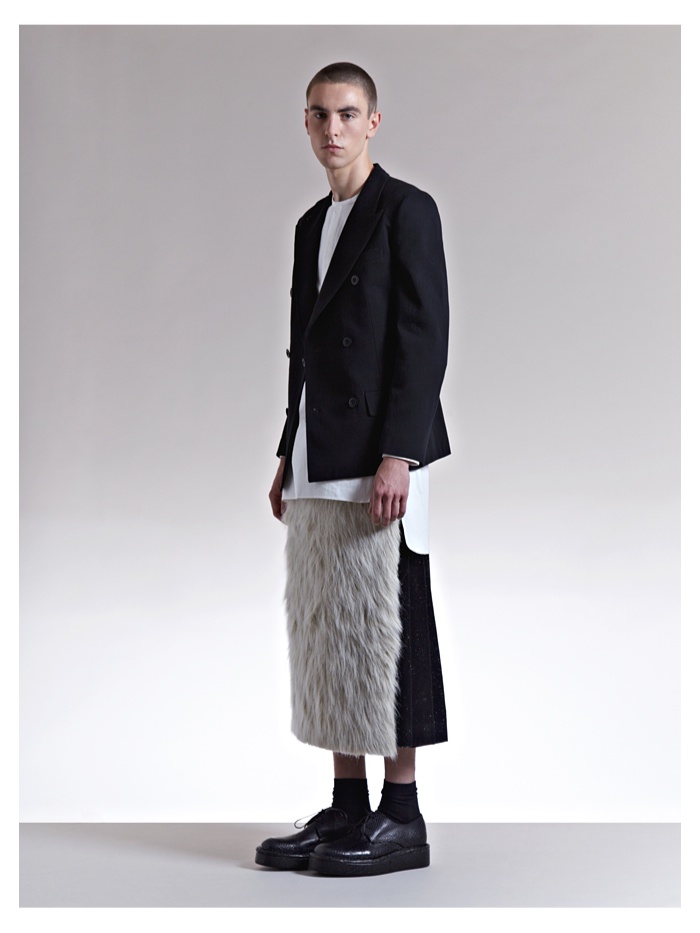 All clothes Yohji Yamamoto.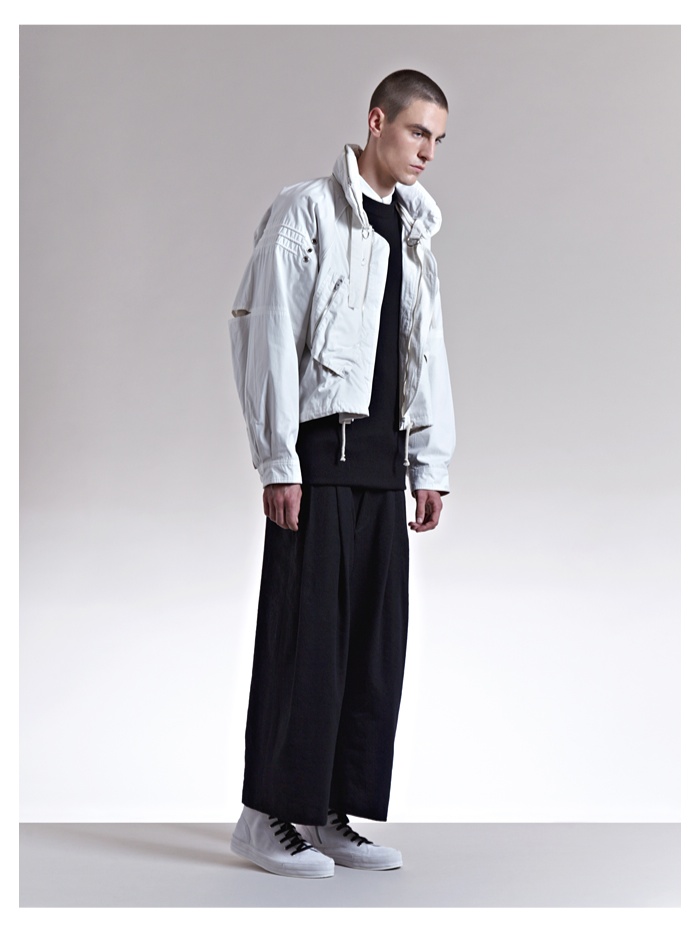 Raglan jacket Raf Simons. Shirt, pants and knit Ann Demeulemeester.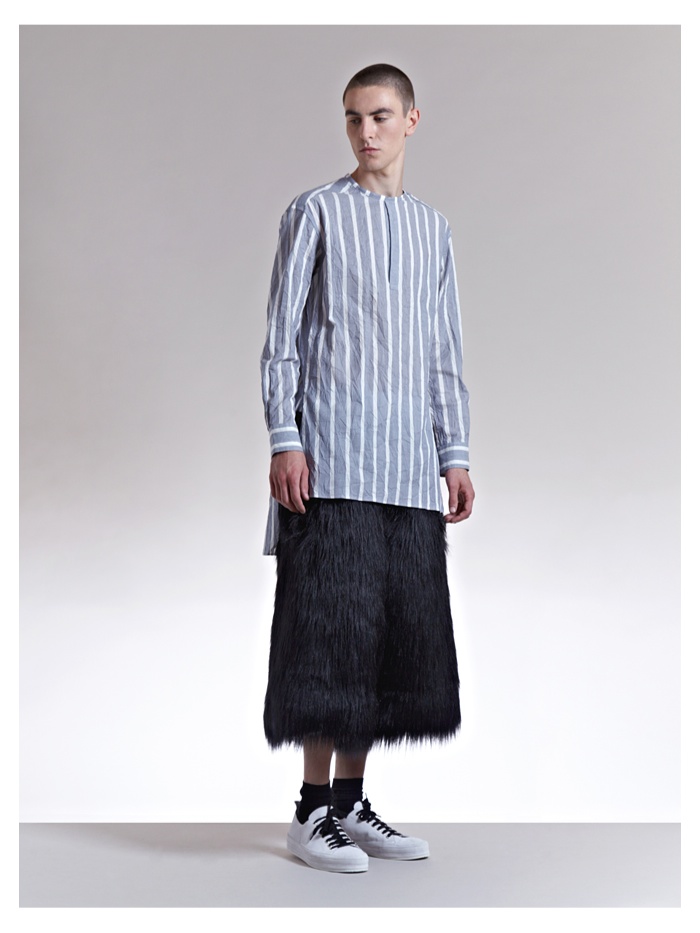 Shorts and striped tunic
Yohji Yamamoto
.
Sneakers
Ann Demeulemeester
.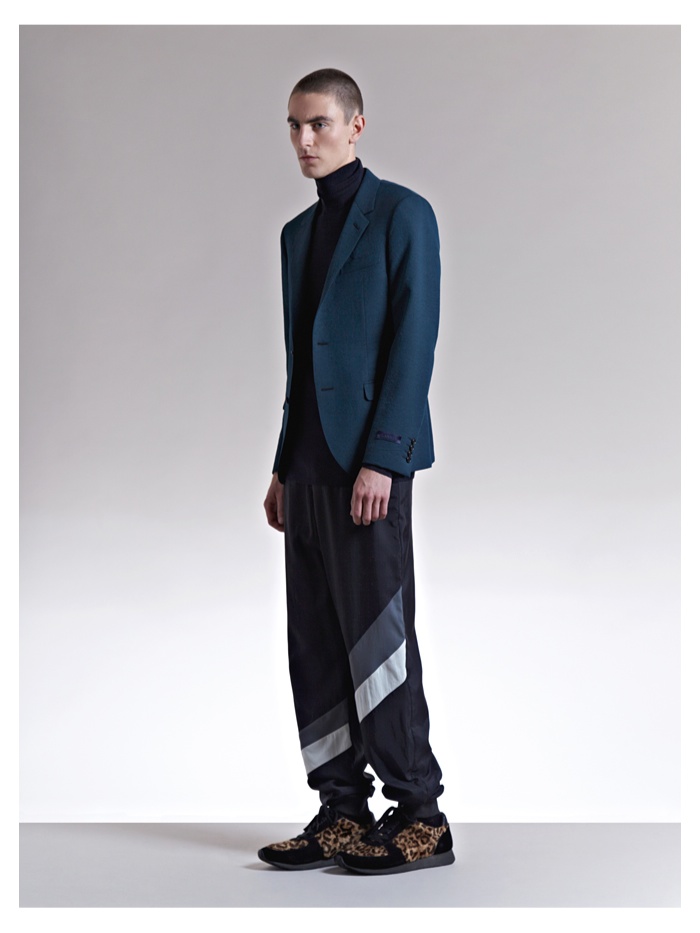 Turtleneck sweater and jacket Lanvin. Trackpants Raf Simons. Sneakers Yohji Yamamoto.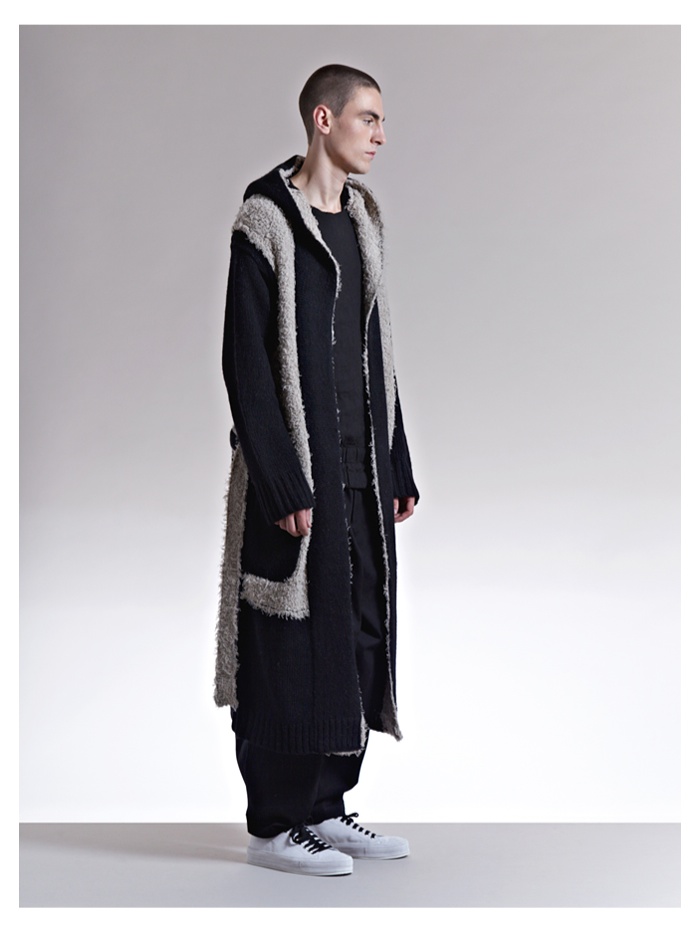 Frayed t-shirt Marvielab ReCikli. Cardigan and pants Yohji Yamamoto. Sneakers Ann Demeulemeester.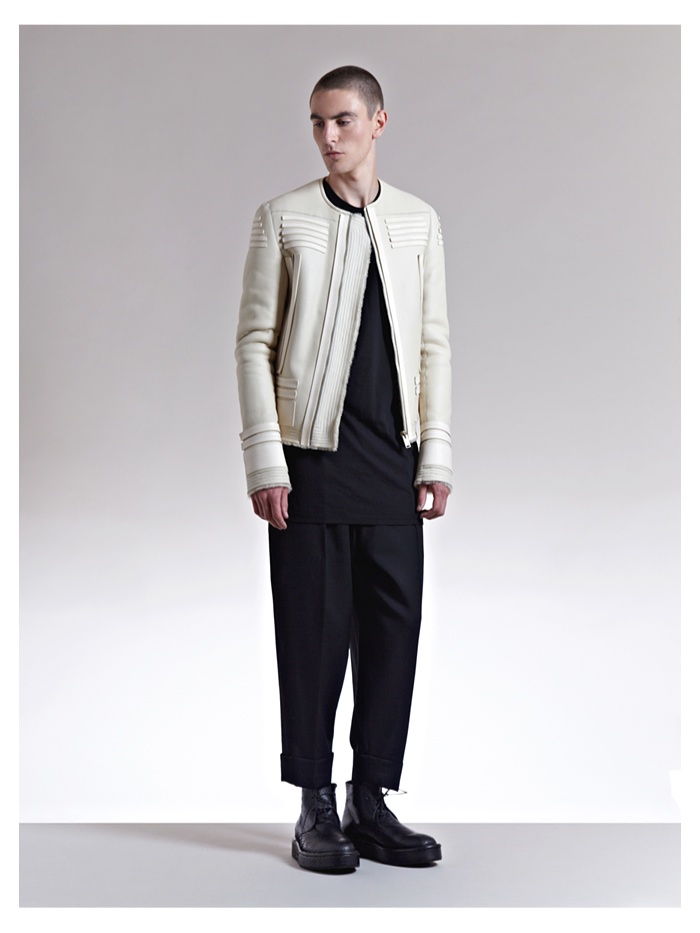 T-shirt Rick Owens DRKSHDW. Platform shoes Barny Nakhle. Biker jacket Rick Owens. Cropped pants Yohji Yamamoto.