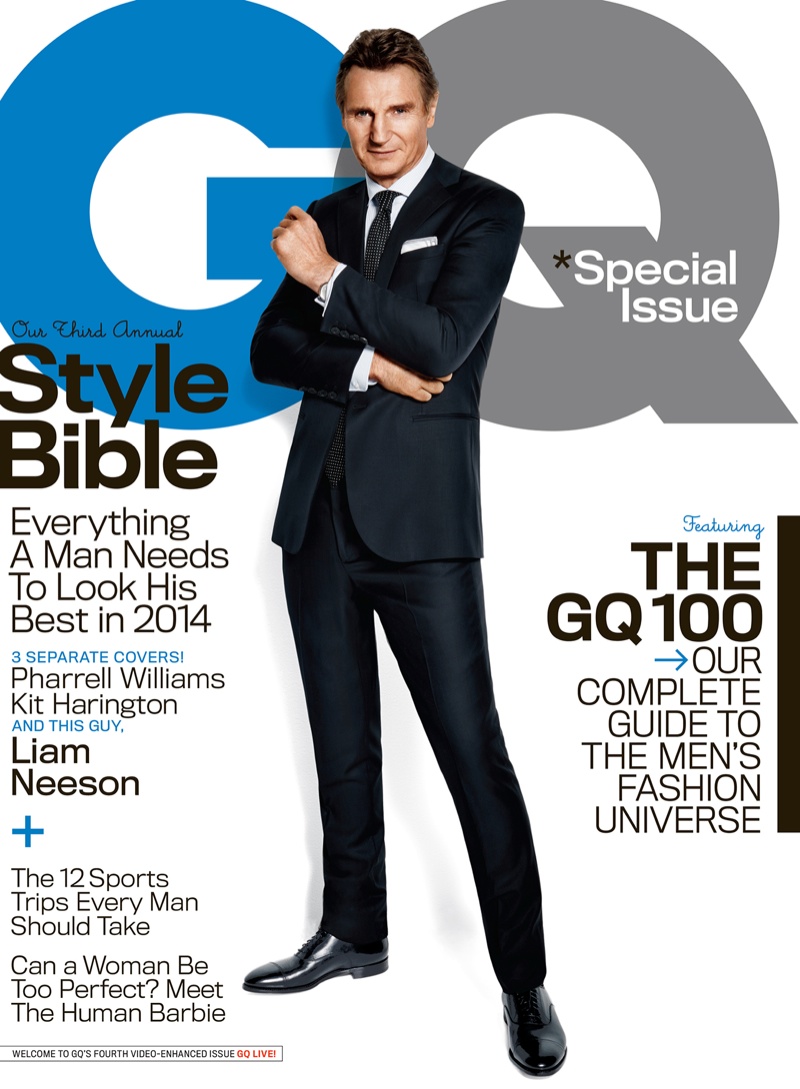 Neeson Covers GQ–Joining Kit Harington and Pharrell on a series of covers for GQ's Style Bible, actor Liam Neeson is photographed by Paola Kudacki. Connecting with the magazine, Neeson dishes on life, movies and religion. In regards to his career, the 61 year-old talks about reinventing himself for Taken. Neeson says, "I wanted to do more physical stuff. I really thought it would be kind of a little side road from my so-called career. Really thought it would go straight to video. But it just got great word of mouth. I was stunned."
Meanwhile, reflecting on Catholicism, he confessed, "I remember going to confession once, and I had to learn the word masturbation in order to confess it. I wound up confessing it to one of these missionaries, and he fucking just lit into me. 'YOU DID WHAT? YOU HAVE TO STOP THIS EVIL PRACTICE.' Then I remember opening the door, and I could see all these old ladies waiting, and… Fuck's sake." Read more at GQ.com.
Enjoyed this update?