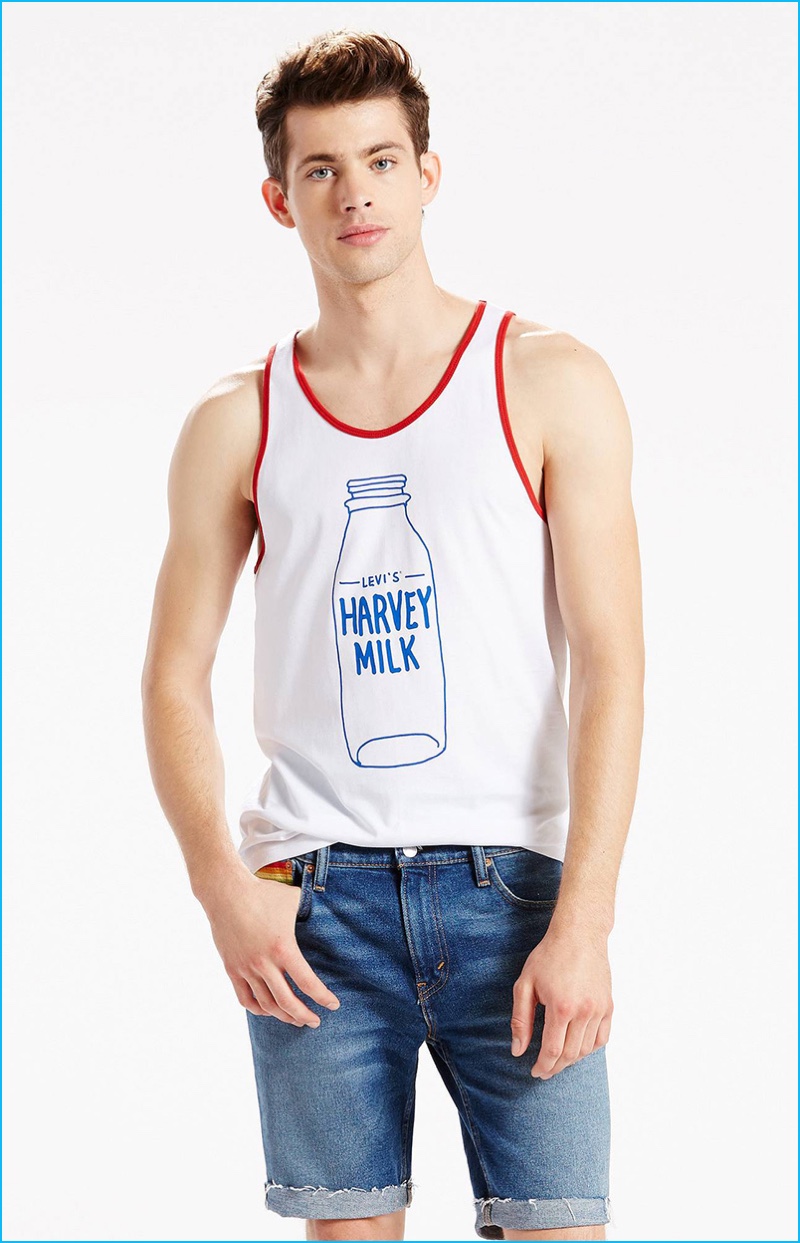 Levi's partners with the Harvey Milk Foundation for its Pride 2016 Collection. The lineup represents Levi's third Pride collection which honors the legacy of Harvey Milk. A member of the San Francisco Board of Supervisors in 1977, Milk was one of the first openly gay elected officials in the United States. Celebrating Milk's legacy and Pride with a gender neutral collection, Levi's produces timeless denim staples and tees, emblazoned with Harvey Milk graphics. In addition to embroidered watch pockets and Harvey Milk patches, Milk's quote of "Hope will never be silent" covers a denim jacket.
Talking about the collection, Harvey Milk Foundation founder and president Stuart Milk shares, "We are inspired by Levi's global commitment to progress and to meeting the challenges of the 21st century through the celebration of human diversity from the Levi's boardroom to Levi's branded apparel." Milk continues, "Uncle Harvey was proud to wear his Levi's for their unmatched fit and finish, and today he would be even prouder to see his name partnered with a true champion of corporate leadership and inclusion."
Levi's 2016 Pride Collection
Related: Converse Celebrates Pride with Rainbow Hued Collection
Expanding on the collaboration, Levi Strauss & Co. chief merchandising officer Grant Barth adds, "Harvey was a true leader, whose passion was palpable and has expanded the decades since his untimely assassination." Explaining his significance, Barth says, "He brought not only the LGBTQ community forward, but he fought for the visibility of all minorities." Levi's Pride collection is currently available for purchase on Levis.com.