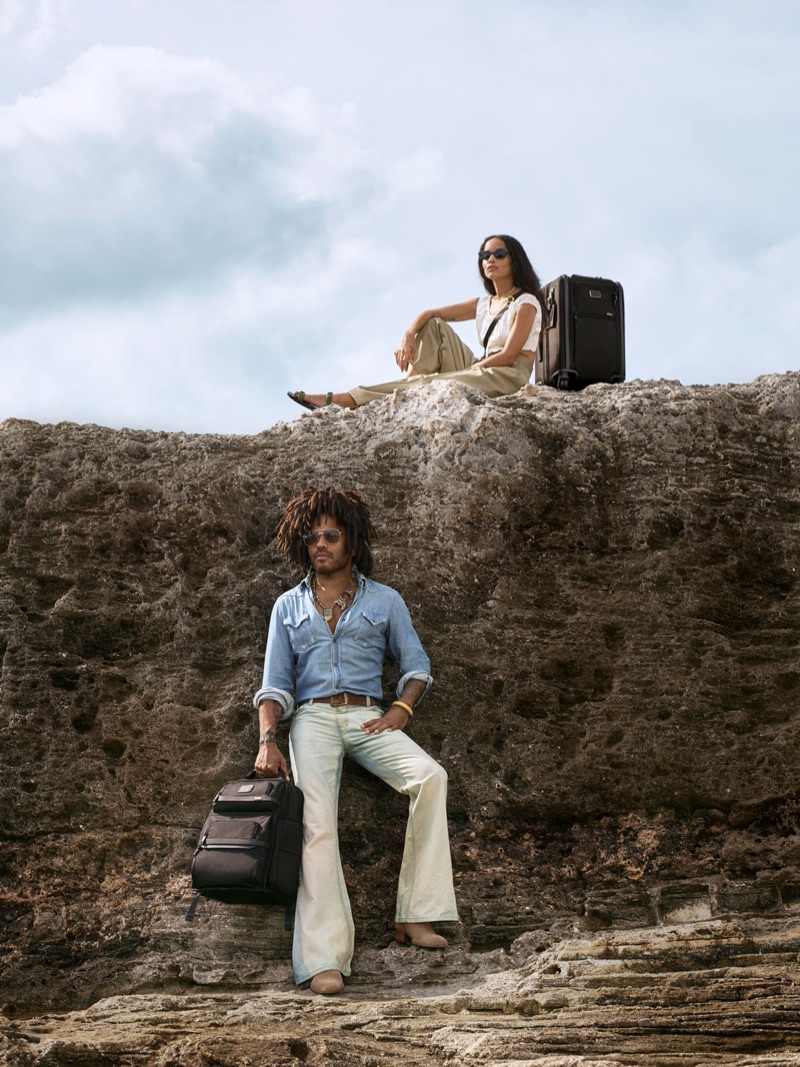 TUMI launches its A3 Collection with a new campaign. The outing brings together Lenny Kravitz and his daughter Zoë. Celebrating the release of its modern update of the Alpha collection, TUMI takes to the island of Eleuthera in the Bahamas. Eliot Rausch directs the advertisement. Discussing partnering with TUMI, Kravitz explains, I've been a TUMI customer and admirer of the brand for as long as I've been touring.
Related: Lenny Kravitz Covers Man About Town, Talks Passion for Music
Kravitz continues, When you're traveling and living out of a suitcase, your luggage becomes an extension of your home—and yourself for that matter. It's the one thing that's always with you: on the plane, on the tour bus, in the hotel room, backstage, or on set.
Reinforcing the importance of good luggage, Kravitz adds, So, you want it to be reliable, durable, and make a statement. For me, TUMI embodies all of those qualities to the fullest. Working on the campaign was very gratifying. Not only did I get the opportunity to represent a great product, but it was a very collaborative experience as I was involved in many creative aspects of the campaign.
Zenny Kravitz for TUMI A3 Collection Campaign