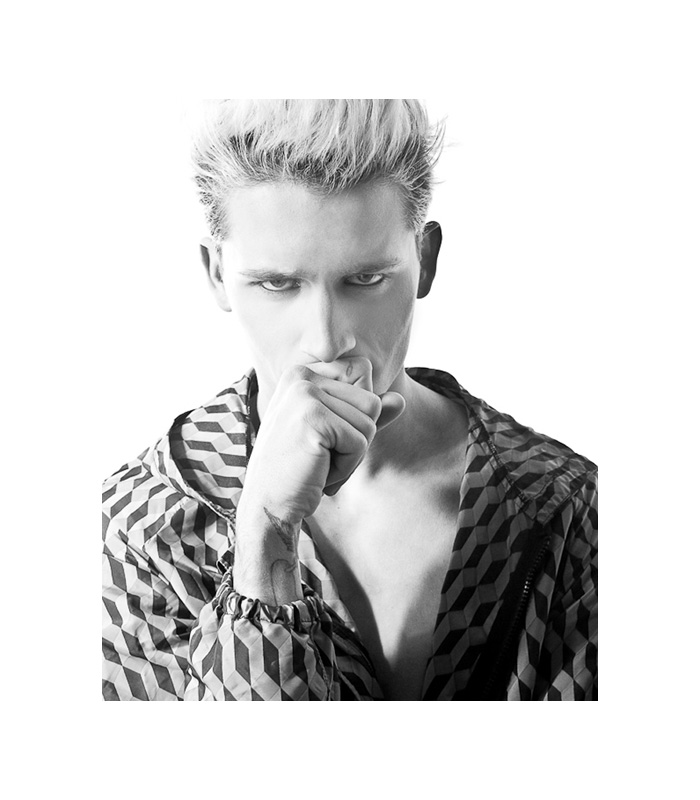 Leebo wears windbreaker MSGM.
A Meeting with Leebo–With dark roots and a hint of what was to come, I Love Models Management's Leebo Freeman appeared before the lens of Matteo Felici for a casual moment's notice. Styled by Demetrio Baffa Trasci Amalfitani, Leebo is dressed in contemporary pieces from Calvin Klein Collection, Gucci, Frankie Morello and other brands.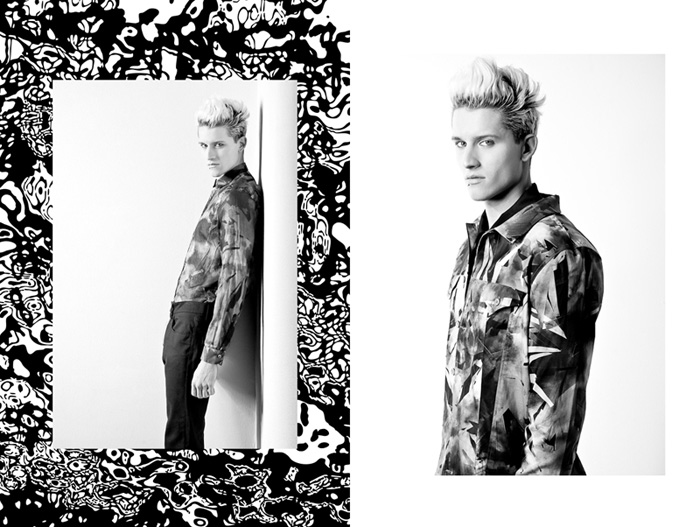 Left Leebo wears shirt Paul Smith and trousers Frankie Morello. Right Leebo wears jacket Paul Smith and shirt Calvin Klein Collection.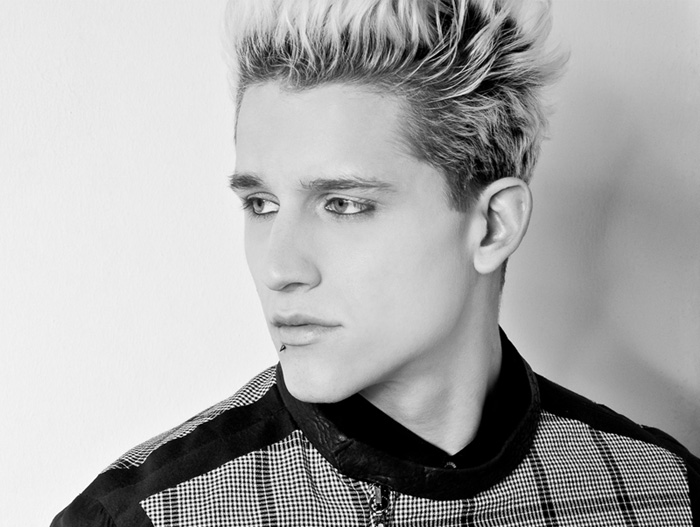 Leebo wears shirt Gucci and jacket Costume National Homme.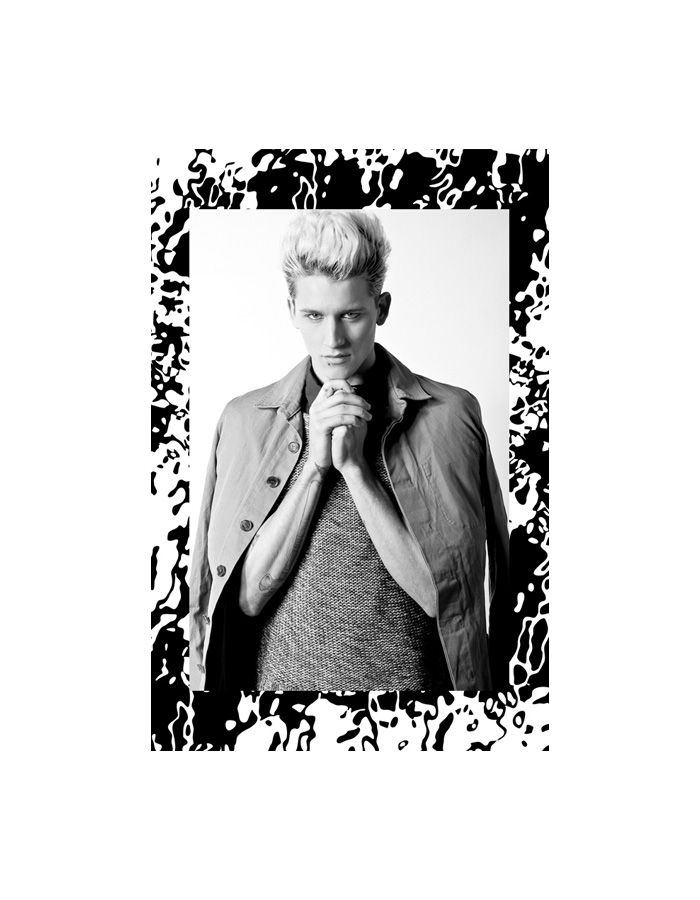 Leebo wears sweater MSGM, jacket Salvatore Ferragamo and shirt Paul Smith.