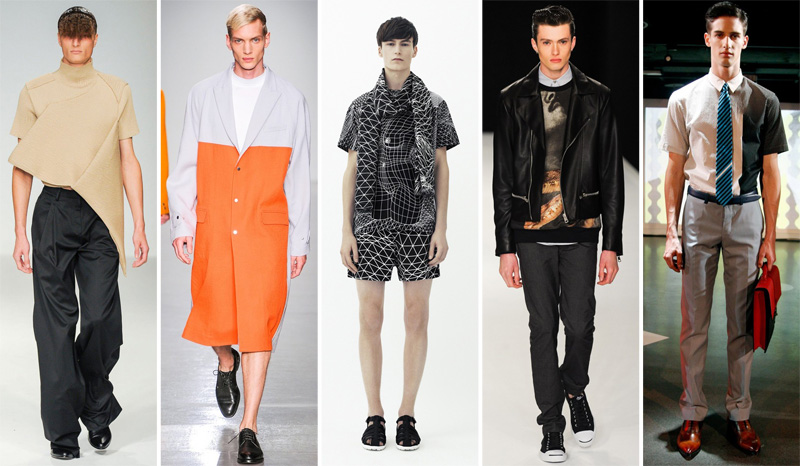 Pin
Jonathan Saunders
"Saunders went from Glasgow School of Art to Central Saint Martins, graduating with an MA in Printed Textiles in 2002 that won him the Lancome Colour Award. In 2006 he was awarded the Fashion Enterprise Award at the British Fashion Awards. He received BFC Fashion Forward sponsorship for spring/summer 2007 and was shortlisted for the BFC/Vogue Designer Fashion Fund 2011. He has worked previously with Alexander McQueen, Christian Lacroix at Pucci and Pheobe Philo at Chloe, picking up invaluable lessons in "how to turn ideas into real product and the complexity of our timing schedules within the fashion industry". Jonathan continues to consult for some of the largest and most prestigious print fashion houses in Europe."
Why Watch? Jonathan Saunders is known for an expert use of colors and prints, interjecting menswear with a charming personality.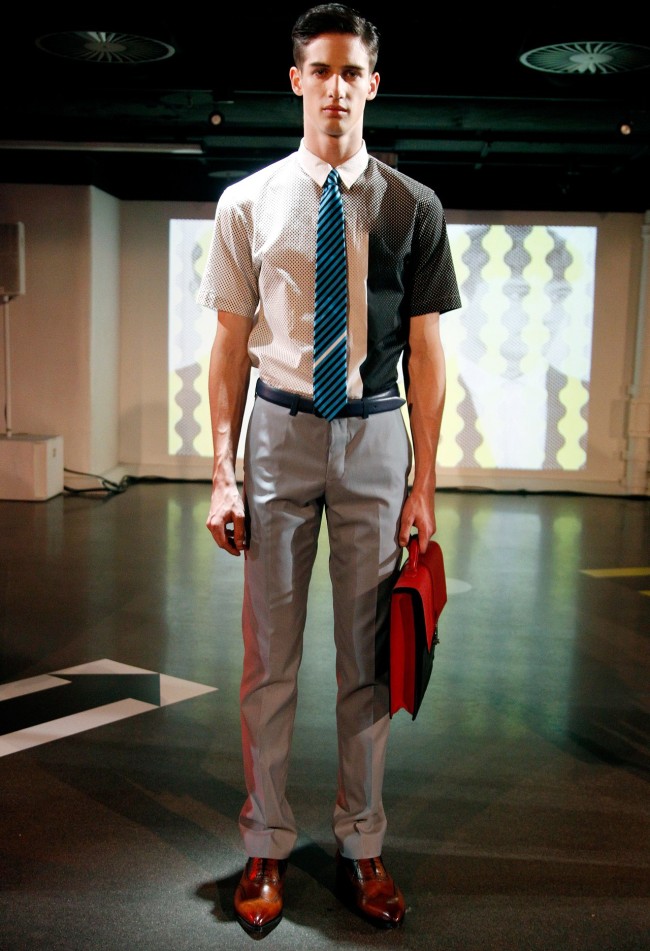 Christopher Kane
"Christopher Kane, the label, was launched in 2006. It was begun almost immediately after Christopher Kane's graduation from Central Saint Martins, capitalising on the success of his award winning MA collection that had already garnered much media attention. The designer has always been acknowledged as both a precocious and truly gifted talent. Christopher Kane has quickly matured and grown to become one of the powerhouse labels of British fashion with one of the biggest international profiles. The catwalk shows during London Fashion Week, are a widely acknowledged highlight of the international show schedule. Meanwhile, Christopher Kane, the designer, has been the recipient of many industry accolades and awards including three British Fashion Awards and the prestigious Vogue Fashion Fund.
Since its inception the company has expanded from producing bi-annual Spring-Summer, Autumn-Winter Womenswear collections into Resort, Pre-Fall and Menswear offerings. Christopher Kane's men's business was prompted by many men starting to buy the women's t-shirts and sweatshirts, particularly the iconic 'Monkey' tees of Spring-Summer 2009 with a resultant demand for larger sizes. Introduced in 2010, Spring-Summer 2011 saw the men's collection debut. Since then the men's business has flourished and more encapsulates its own world; it has been produced as regular bi-annual collections since its inception and counts Jay-Z among its many fans. Developing his precocious, playful signatures of constant innovation, rebellious attitude and off-the-cuff skill, Christopher Kane's men's clothing continues to surprise and seduce with its distinct, graphic driven, seasonal propositions."
Why Watch? Not only is the designer popular for his buzzworthy prints but Kering has stepped in to take his label to the next level.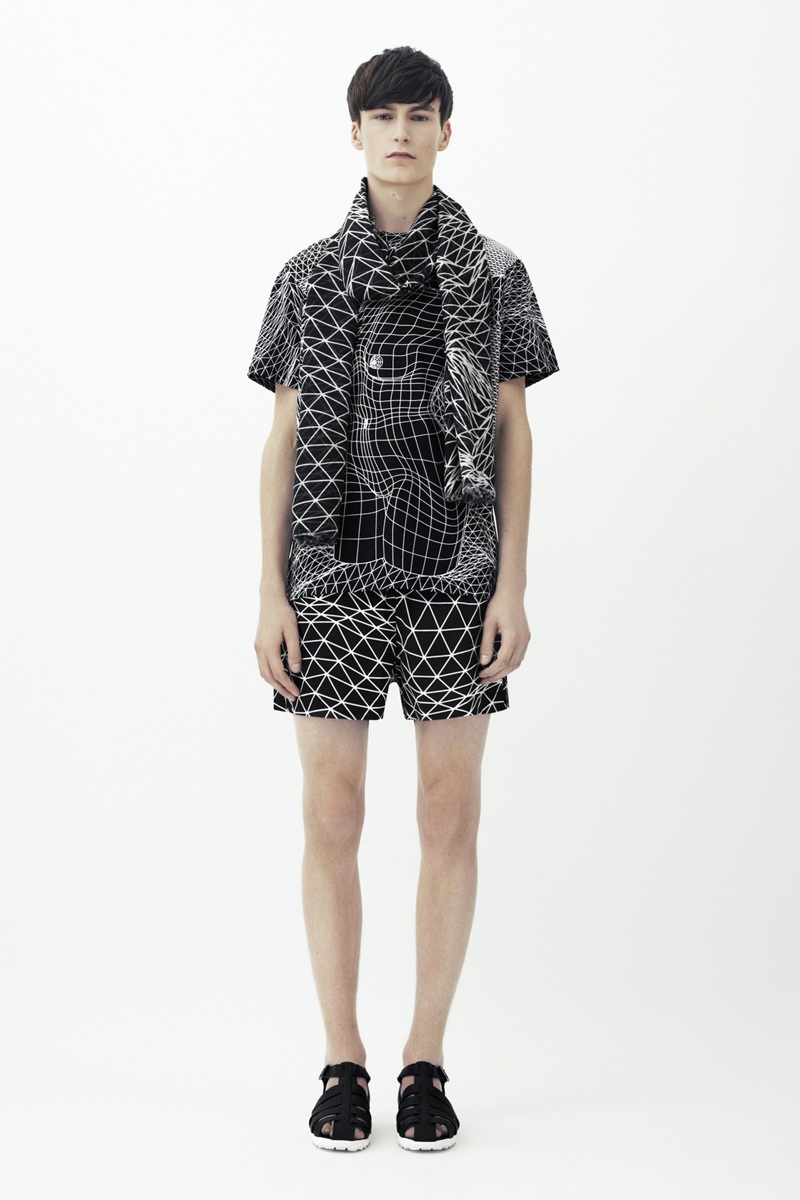 Richard Nicoll
"Since graduating from Central Saint Martins MA in 2002, Richard has gained experience including freelance consulting alongside Marc Jacobs at Louis Vuitton and Creative Director of Womenswear at Cerruti. With his own label, he has been awarded three ANDAM prizes (2008), named Best Young Designer at the ELLE Style Awards (2009) and twice shortlisted for the BFC/Vogue Designer Fashion Fund. He received NEWGEN sponsorship for four seasons (SS06 – AW07)."
Why Watch? Richard Nicoll approaches menswear with a certain edge. Look to his line for a splash of modernity mixed with classic essentials.
Agi & Sam
"Agi studied Fashion Design at Manchester School of Art and Sam studied Illustration at University of Lincoln. While producing print for Alexander McQueen, Karl Lagerfeld, J.W. Anderson, Armand Basi and Carolyn Massey, he learnt the theory of production, colour and fabric. Agi trained at a Soho based tailors, before spending a year with Alexander McQueen working alongside the menswear team. At McQueen, he learned primarily the importance of research, and the extent at which creativity can be explored. He then went on to work for himself briefly before setting up Agi & Sam."
Why Watch? Design duo Agi & Sam envision a fun character-driven world for their man, often turning to colors and prints to reinforce the season's theme. But get this, their clothes are actually wearable. Win!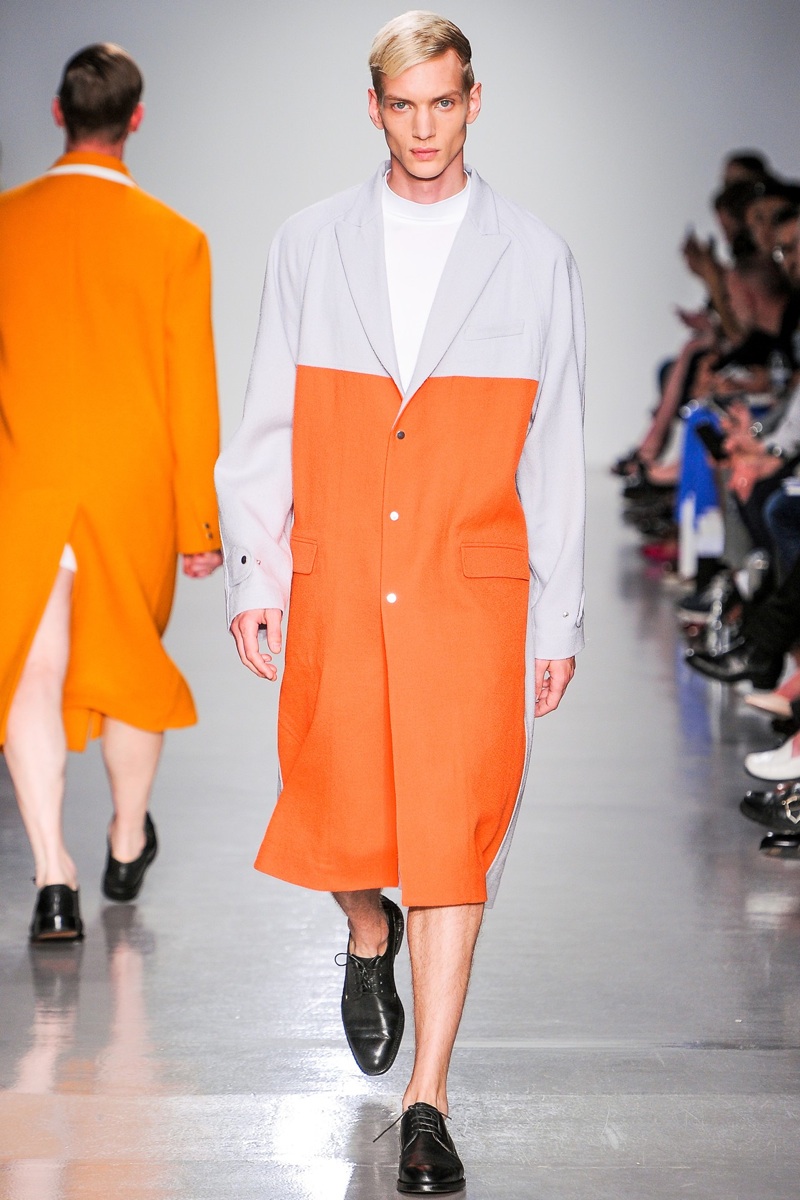 J.W. Anderson
"Born in Northern Ireland in 1984, J.W. Anderson (Jonathan William Anderson) studied menswear at the London College of Fashion, graduating in 2005. The label J.W. Anderson was launched in 2008 with a men's collection. The beginning of 2010, JWA launched a capsule collection for women at the behest of fans of the menswear. The women's quickly achieved critical and commercial success and from February 2011 has been shown on-schedule during London Fashion Week. Through his origins in menswear, Anderson continues to explore the relationship between boy and girl and blurs the lines of gender in each of his collections. Anderson lives in London where his studio is also based."
Why Watch? J.W. Anderson is as good as London's current it boy. The young designer has been tapped by LVMH as the new creative director of Spanish label Loewe.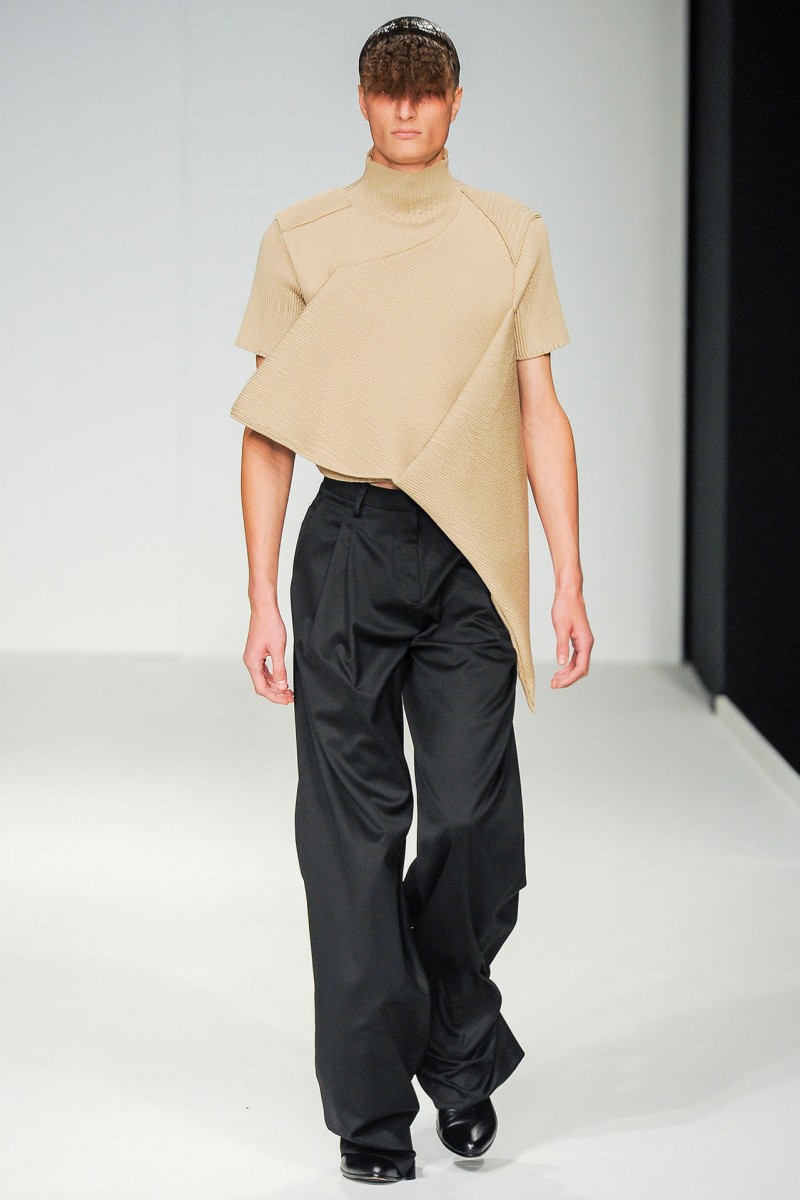 View the fall/winter 2014 schedule for London Collections: Men here.