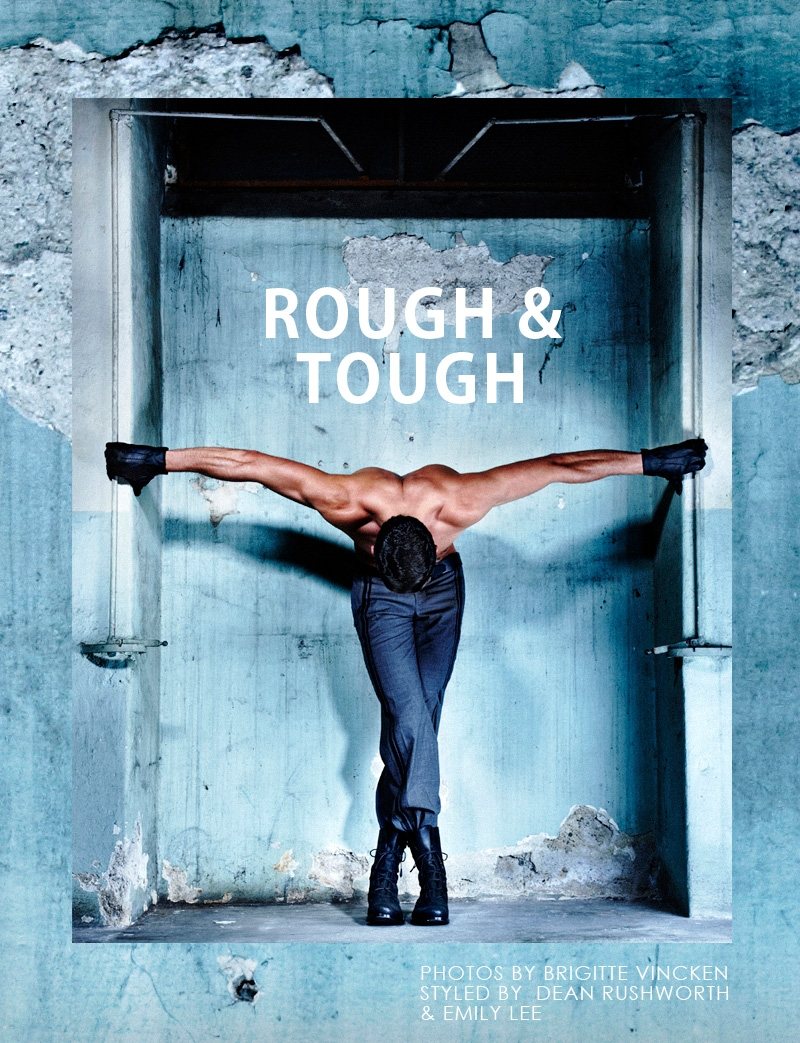 Pin
Rough & Tough–Deconstructed style rules the nest as torn fragments and fierce imagery come together for a wardrobe, pulled together by stylists Dean Rushworth and Emily Lee. Outfitted in the likes of Diesel, Rick Owens and Neil Barrett, Jordan Coulter, Timmi Radicke (Fashion Milano), Zach Vickers (I Love Models Management) and Paco (Beatrice) are photographed by Brigitte Vincken for a dark foray into fall.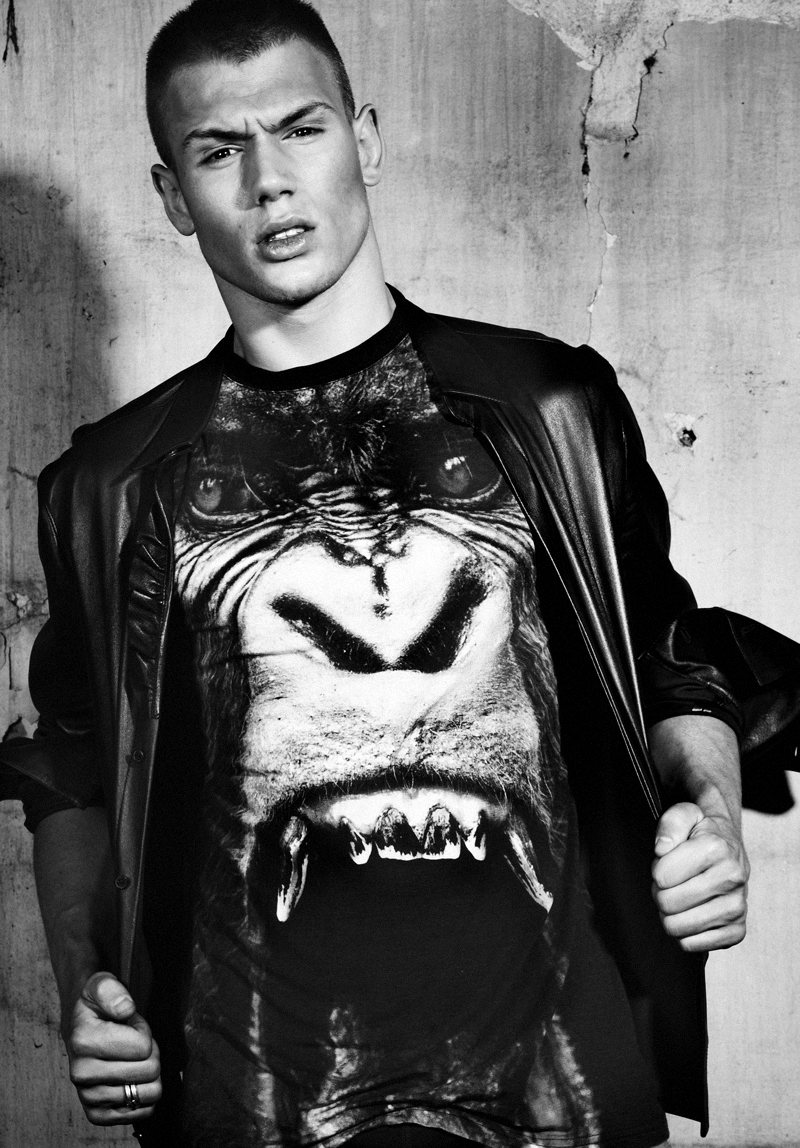 Pin
Timmi wears t-shirt Christopher Kane and leather shirt Neil Barrett.
Pin
Zach wears jumper Versace, chain John Richmond and mask Sex Sade.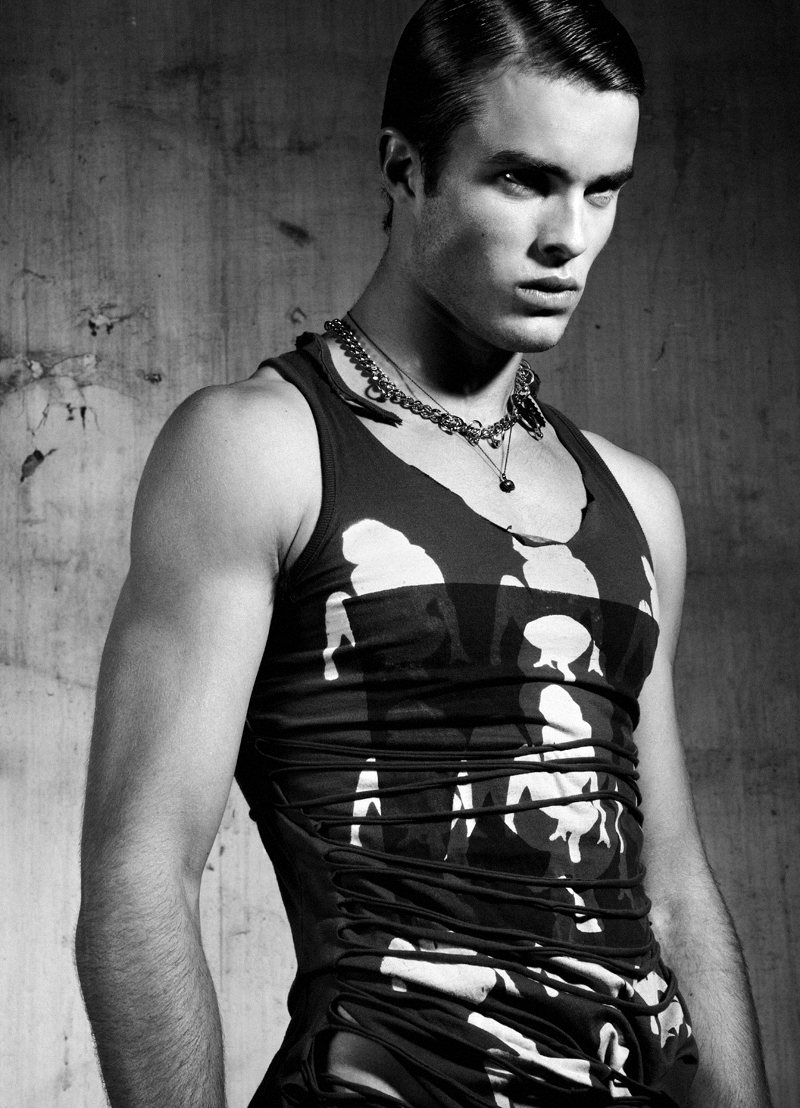 Pin
Jordan wears tank vintage Religion, small chain UGO Cacciatori and larger chain Little Owl Pendent.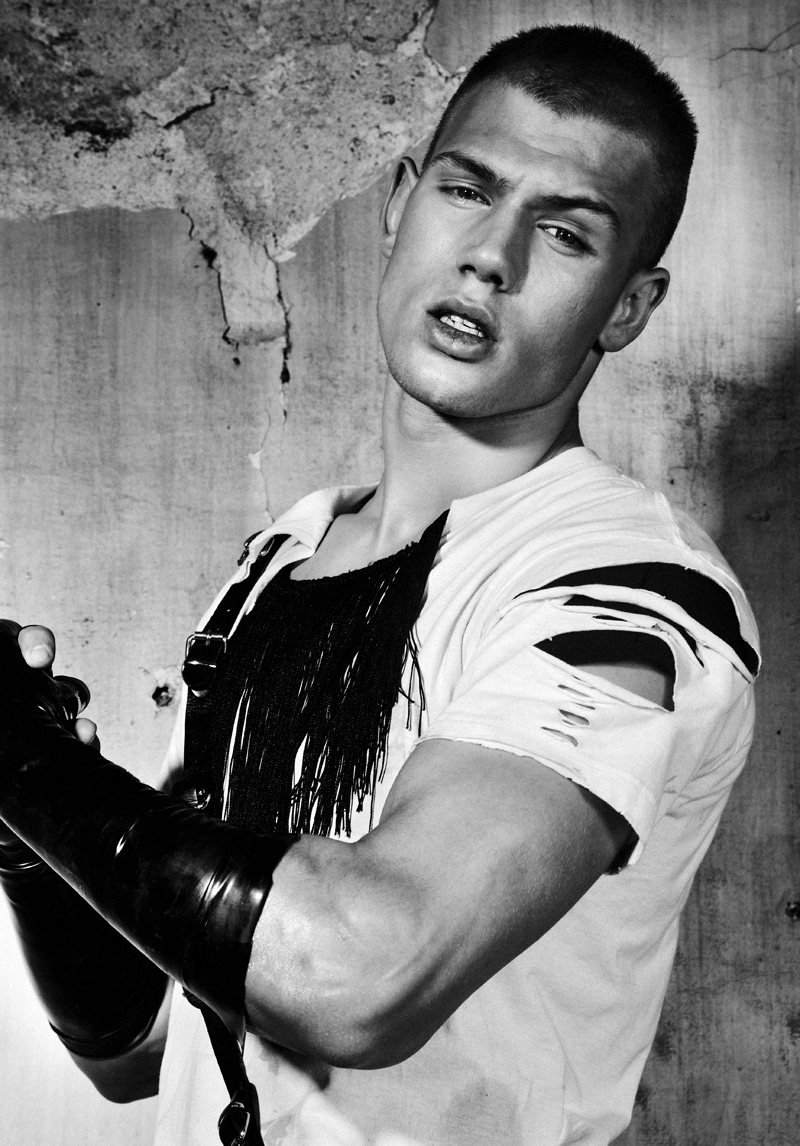 Pin
Timmi wears white t-shirt Diesel, black t-shirt Rick Owens and latex gloves Sax Leather.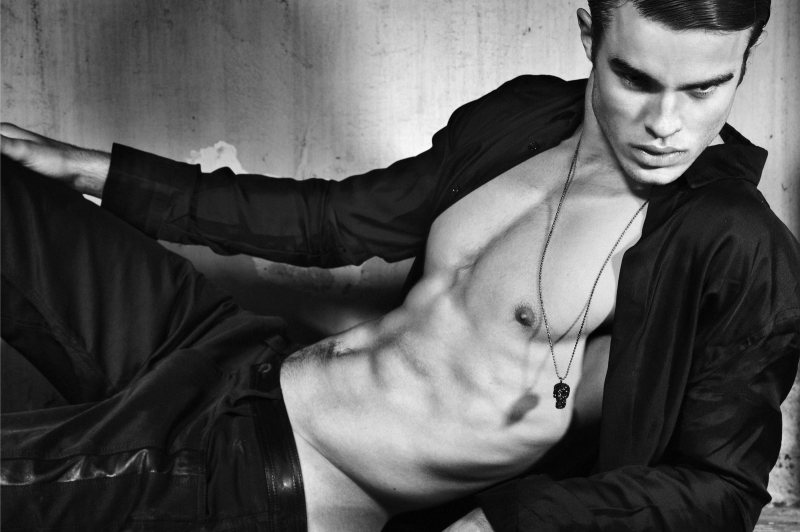 Pin
Jordan wears trousers Versace, shirt Gucci and chain John Richmond.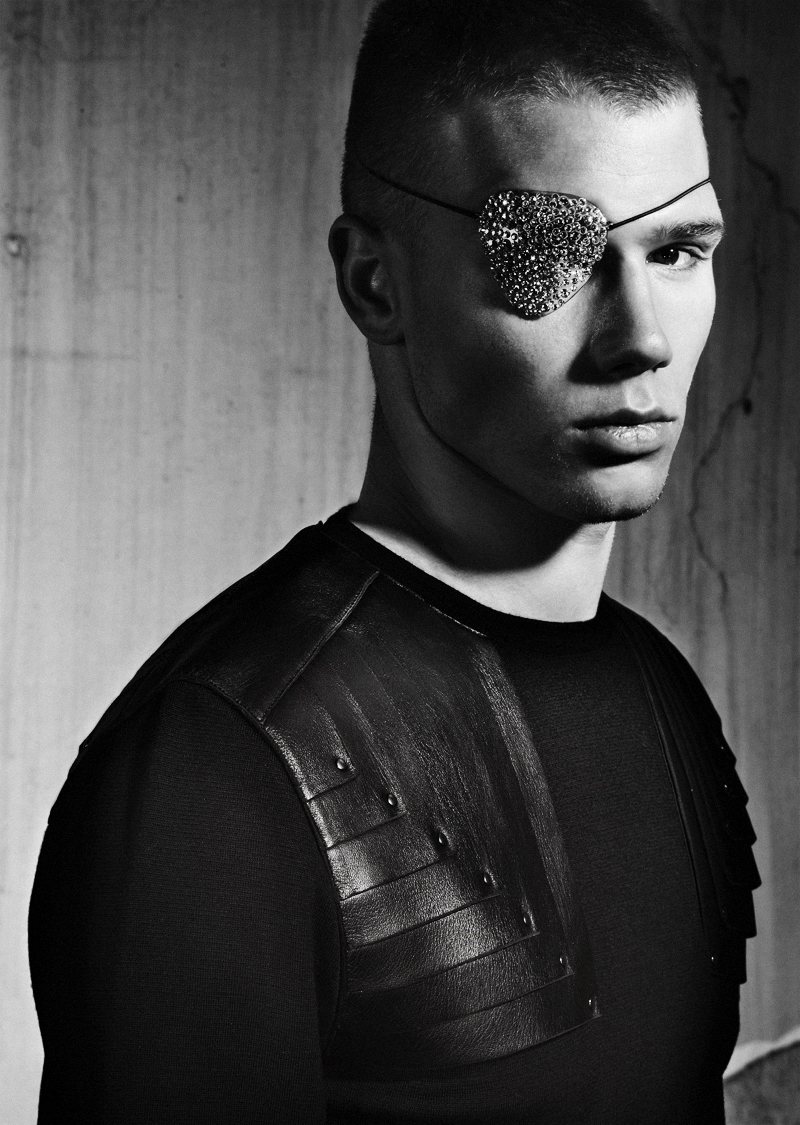 Pin
Timmi wears sweater Versace and eye mask Adreani Gioielli. Title image – Paco wears gloves Bikkembergs, trousers Neil Barrett, belt Armani and boots Versace.