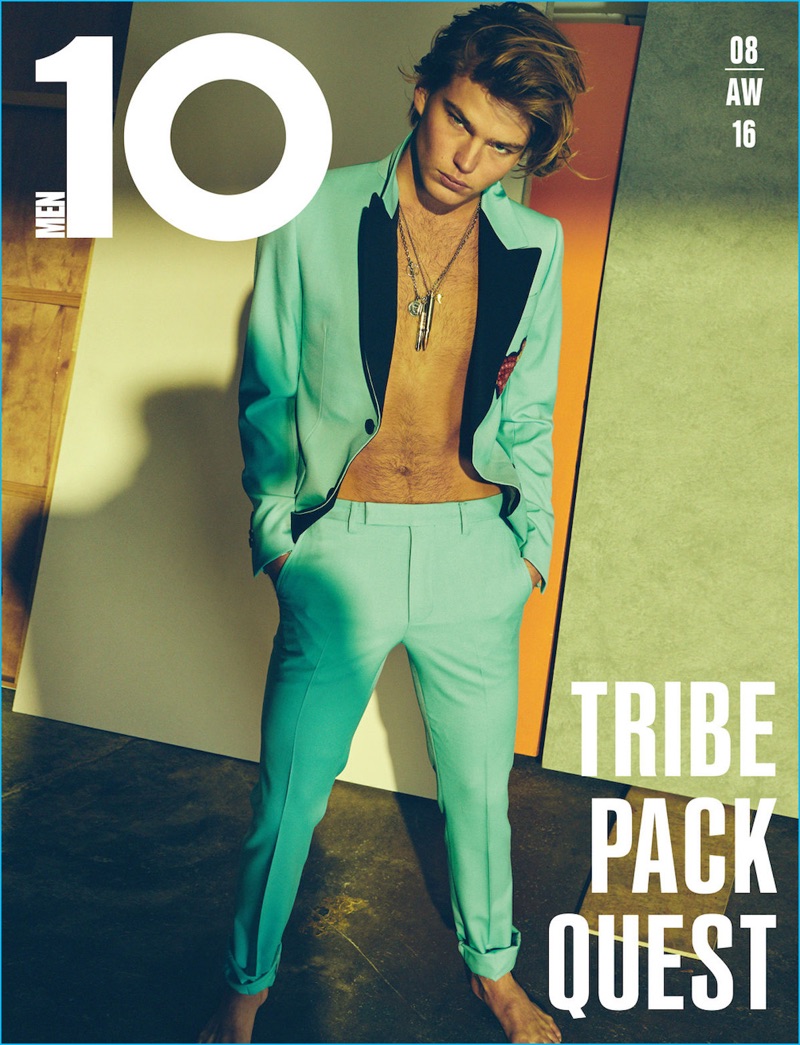 Jordan Barrett is unstoppable as he covers yet another magazine. This time around, Jordan is front and center for 10 Men Australia's fall-winter 2016 cover story. The Australian model brings his young attitude to the issue with a cover look from Gucci.
Related: Jordan Barrett Channels His Inner Jazz Icon for Vogue Man Netherlands
Tackling the season with a carefree spirit, Jordan connects with stylist Mark Vassallo. Wearing eclectic styles with a nonchalant demeanor, Jordan showcases highlights from brands such as Giorgio Armani, Bally, and Ralph Lauren. Hitting several angles for the fresh editorial, Jordan finds his light with the help of photographer, Charles Dennington.
Editorial: Jordan Barrett for 10 Men Australia