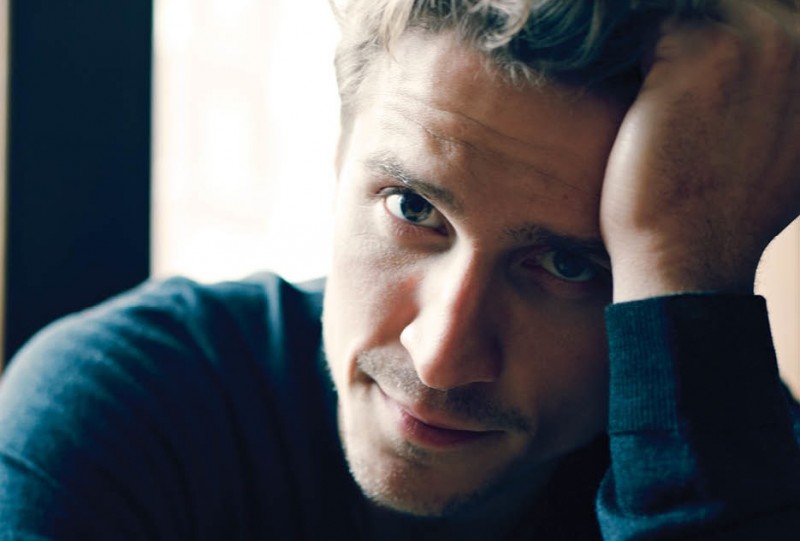 Jonathan Howard–From Brad Pitt to Chris Hemsworth, actor Jonathan Howard is in great company as he builds his film portfolio. Photographed by Joe McGorty. Styled by Kenny Ho. Words by Carl Barnett.
Graduating from an acting school in Manchester and later studying at LAMDA, Jonathan Howard has always been serious about acting, starting out with theatre credits that include As You Like It, Dealer's Choice and Beautiful Things. Howard humorously recalls that acting initially appealed to him as he realized, "I could miss school and not get in trouble for it." However, that scenario has long changed with a recent surge of great acting roles. After playing Foster in summer blockbuster World War Z with Brad Pitt, Howard joins the cast of Thor: The Dark World in the role of Ian Boothby. Cast as a naive astrophysicist who finds himself tangled up in the affairs of a super hero, Howard expresses that it's "a really surreal moment in my life. It is my childhood fantasy coming true. Me and Thor trying the save the universe." Howard jokes that he "was 8 the last time [he] had that experience."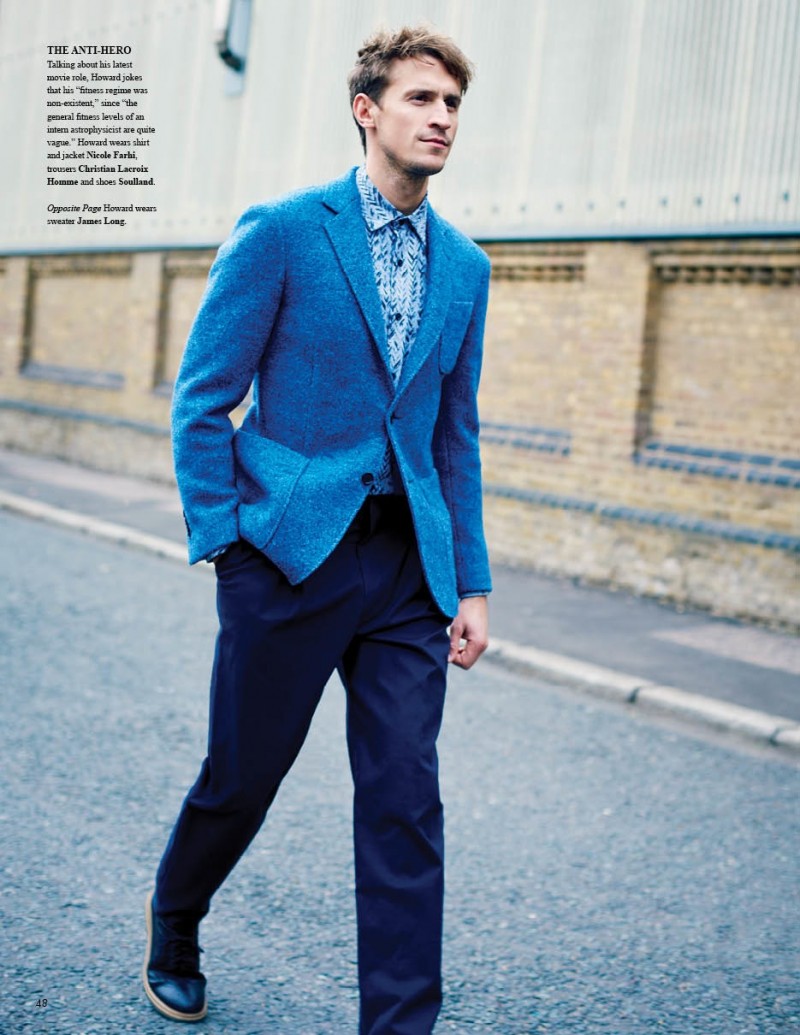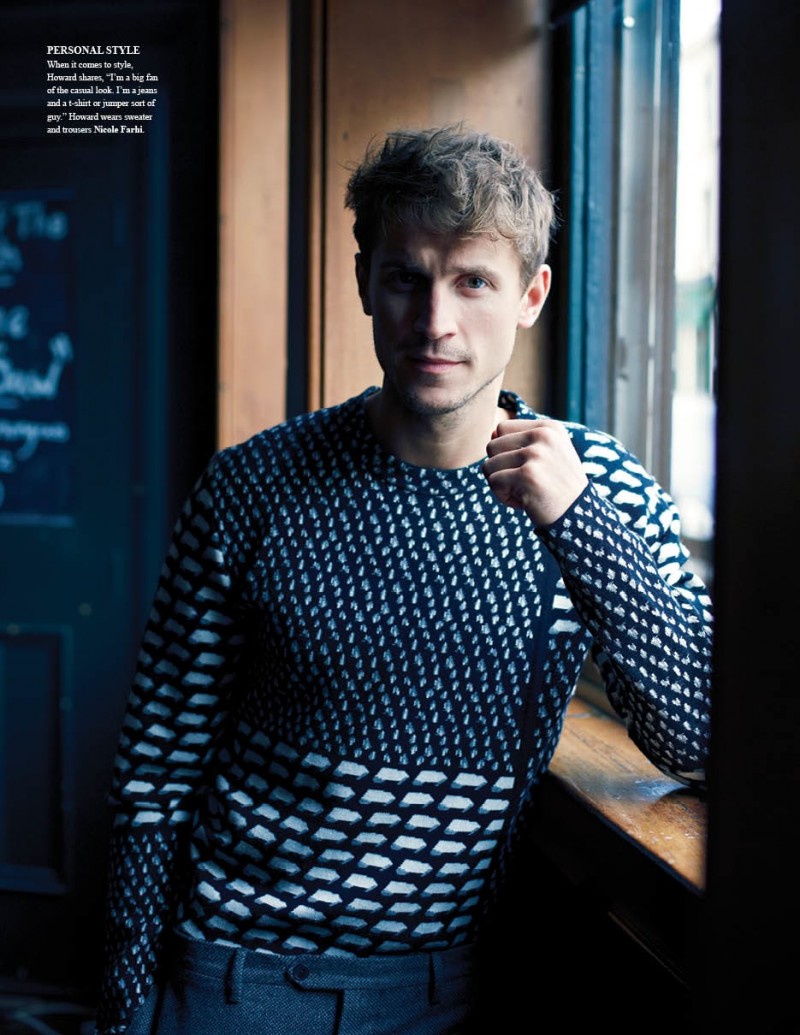 Discussing his career and actors he holds in high esteems, James McAvoy, Michael Fassbender and Tom Hardy were among those that inspire him with not only their talent, but the way in which they handle their career. "These guys take the work seriously. They put so much detail and specificity into every role they play. But it's a job," Howard says. "They do the work and go home and live there lives. They don't do the celebrity thing. They seem to step away from the media lens after the film is done. I admire this hugely." Howard aims for a similar success, enjoying his job as an actor, but also a private life away from the public eye. However, with a work ethic that is tireless, Howard has no time to worry about that now, preparing for roles on Downton Abbey and Mr. Selfridge.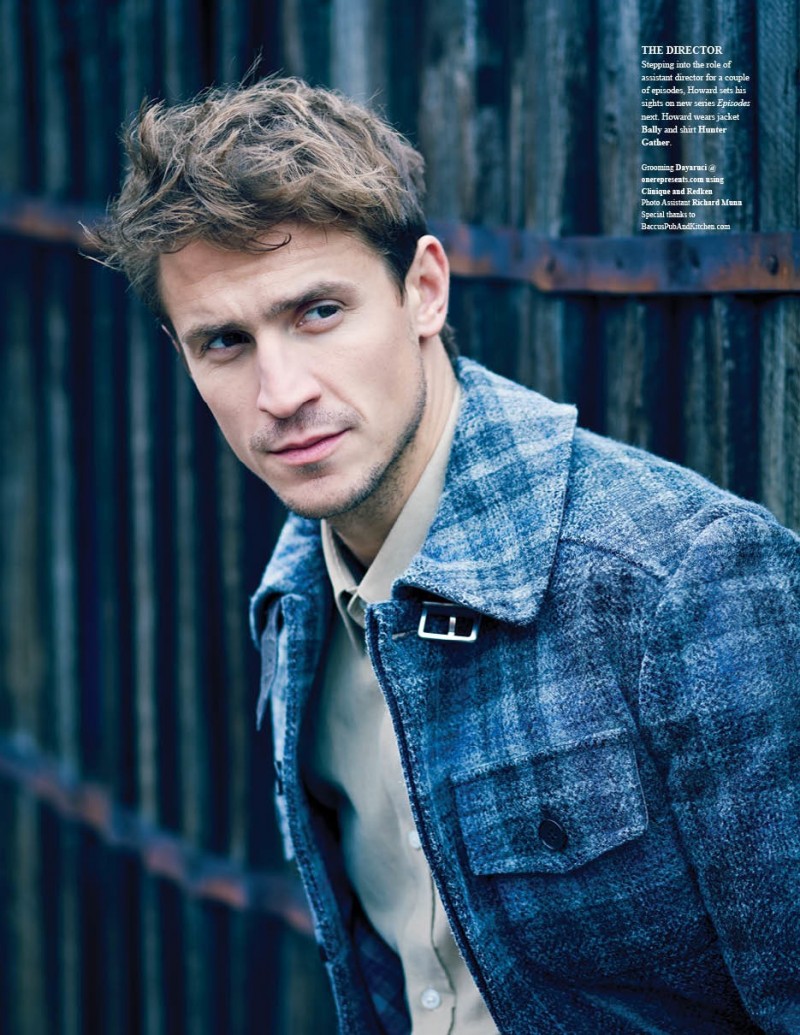 Originally published in
Fashionisto
#9. Grooming
Dayaruci @ onerepresents.com
using Clinique and Redken. Photo Assistant
Richard Munn
. Special thanks to BaccusPubAndKitchen.com