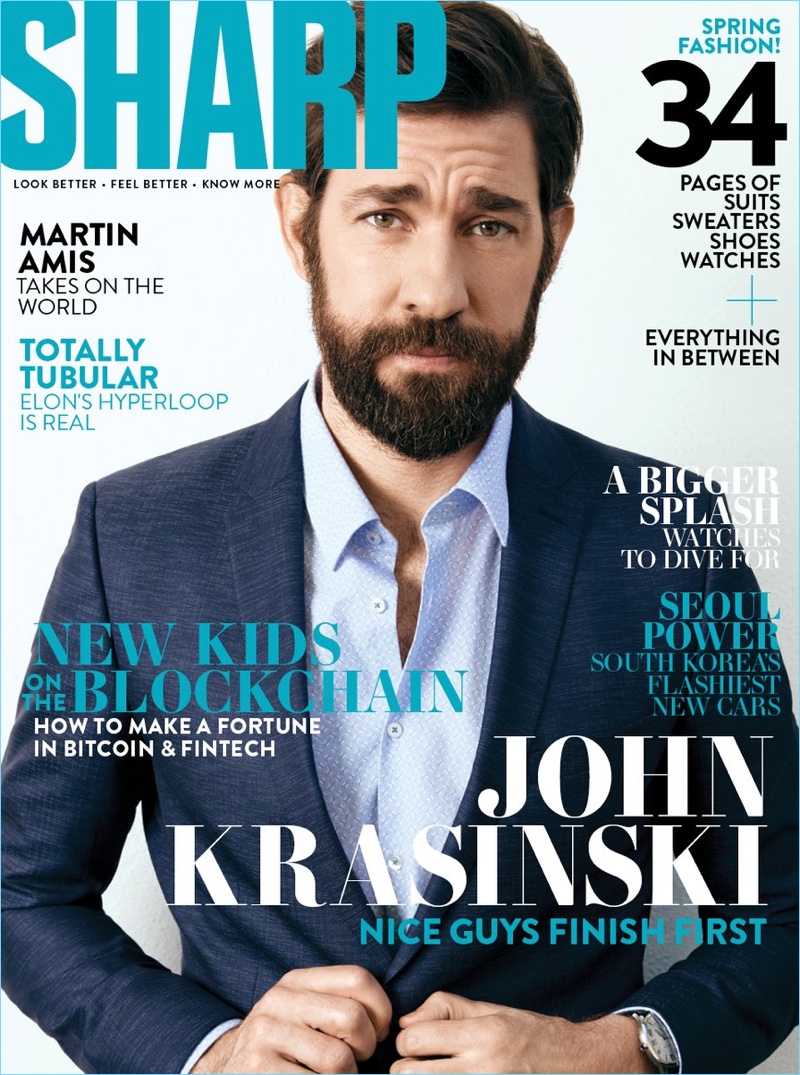 John Krasinski lands another cover as he promotes A Quiet Place. This time around, the American actor covers Sharp's April 2018 issue. Doug Inglish photographs Krasinski while Jessica Paster handles styling. Paster pulls together a smart wardrobe that features labels such as Gucci and Ermenegildo Zegna.
Related: John Krasinksi Covers Modern Luxury, Discusses Working with Wife
A Quiet Place tells the story of a family who has to live in silence for fear of sound-sensitive evil. I was in early-days-of-parenting, terrified mode, says Krasinski. I was a wide-open nerve, so it hit me right between the eyes. I started thinking about what I would do to protect my kids. Read more at SharpMagazine.com.
John Krasinksi Sharp Photo Shoot