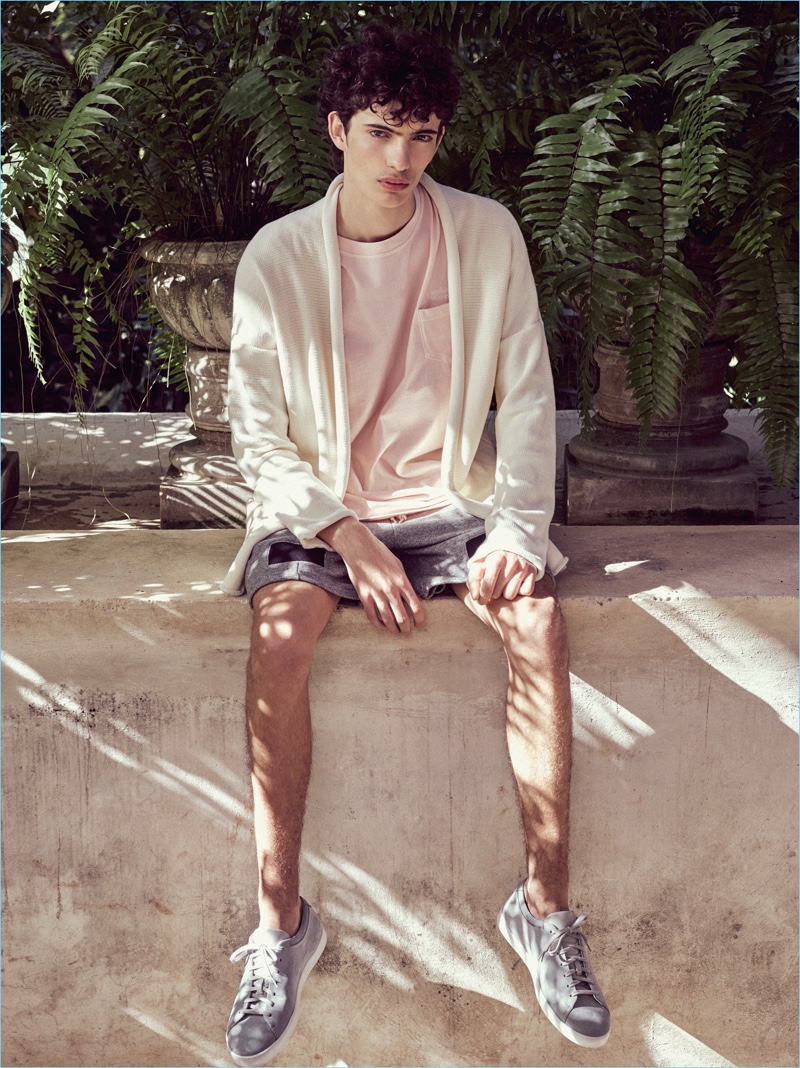 On the heels of unveiling its spring-summer 2017 campaign, fashion brand John Elliott showcases season 9 arrivals with a new lookbook. Models Sung Jin Park and Piero Mendez reunite with the label and photographer Patrick Maus. Approaching cool staples such as the leather biker jacket and pocket tee, Elliott brings color to the range.
Related: Watching Water | John Elliott Unveils Spring '17 Campaign
Adding to his regular go-to's of black and grey, Elliott embraces a splash of pink and blue. The casualness of signature hoodies, denim jackets, relaxed shorts, and more meet the introduction of footwear. Perfect for everyday wear, John Elliott's sneakers come in pink, white, and black.
John Elliott Spring 2017 Season 9 Lookbook