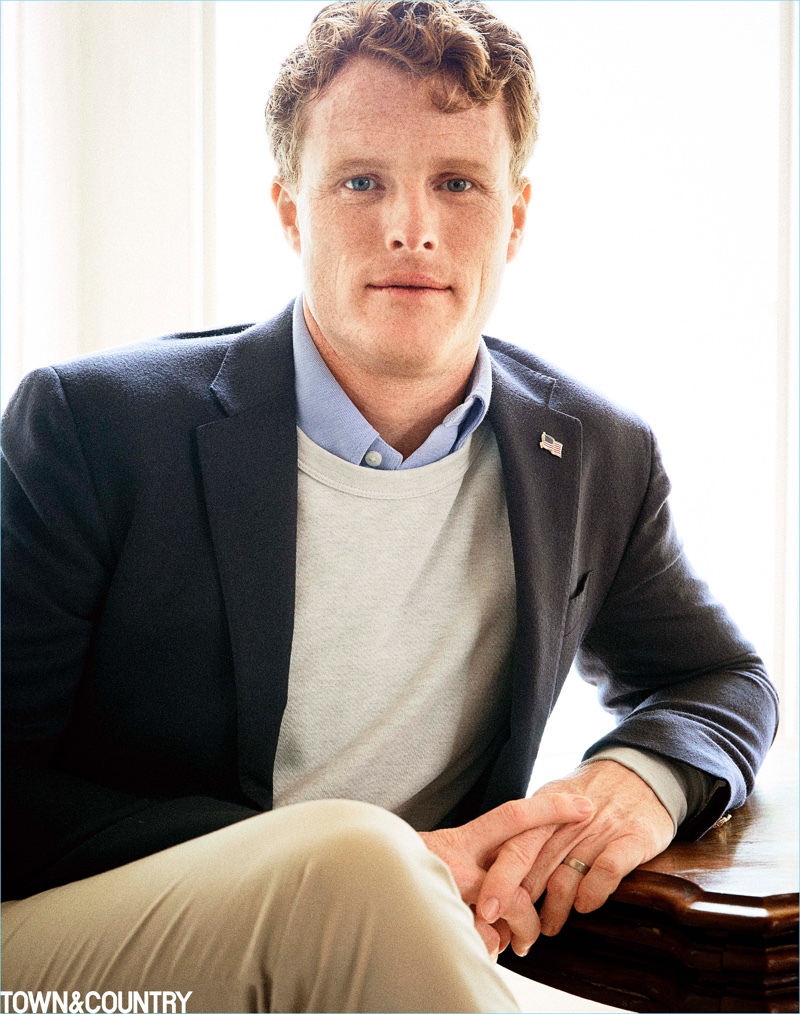 While U.S. Representative Joe Kennedy III may have no official plans to run for president in 2020, that doesn't stop Town & Country from being hopeful that he'll change his mind. The 36-year-old politician is the subject of a feature for the magazine's August 2017 issue. Kennedy talks to Town & Country about how he serves his district with local mets and a "tour 34." This includes visits with all the towns in his district to hear their concerns.
Related: John Legend Covers Town & Country, Gets Political
He also discusses the weight of life as a Kennedy. The U.S. representative shares, "People come up every day and usually say very nice things about my family, but sometimes not. You get both." Kennedy continues, "Look, my family means different things to different folks. I think for most people they have very fond memories and believe my family made important contributions to the country."
Kennedy adds, "And I happen to believe so too, and I'm grateful when people do mention that and share their stories: 'I shook your grandfather's hand,' or JFK's hand, or 'I met your Uncle Teddy.'" Read more on TownandCountryMag.com.
Joe Kennedy III for Town & Country