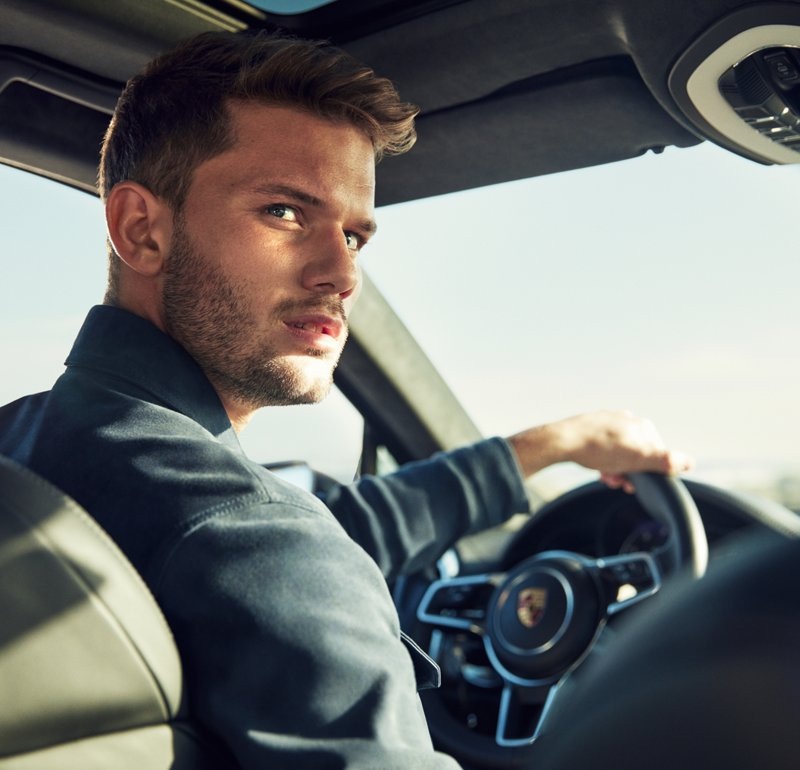 Jeremy Irvine links up with BOSS, embracing style on the move. The actor dons smart looks for the traveler of leisure. I love traveling for fun, says Irvine. It's always good to have at least one coat with you. I think that's the British person inside me, wanting to always be prepared for rain.
Related: BOSS Embraces 'California Breeze' for Spring '19 Collection
Addressing how he packs, Irvine explains, I'm quite utilitarian with my packing. I like to make a list, I like to be very precise. Irvine continues, It makes packing easier and makes life easier. It's fun to throw something a bit colorful in there.
Jeremy Irvine for BOSS