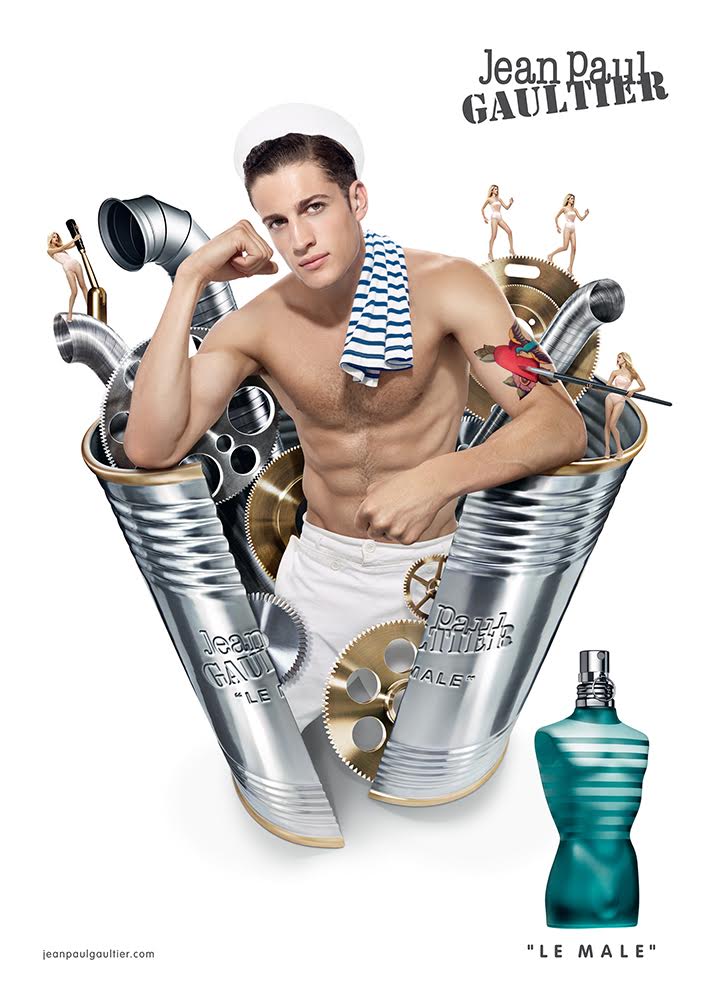 Jean Paul Gaultier updates its signature Le Male fragrance with a new campaign. Model Chris Bunn is the latest star. Appearing in an image lensed by photographer Miles Aldridge, Chris dons a sailor hat and white pants with Gaultier's striped t-shirt thrown over his shoulder. The shirtless model is joined by mini versions of blond bombshell Daphne Groeneveld. / Styling by Alice Gentilucci. Hair by Kerry Warn. Makeup by Lloyd Simmons. Set design by Fabienne Eisenstein.
Jean Paul Gaultier 2016 Welcome to the Factory Video
Jean Paul Gaultier fragrances are front and center for a cheeky new advertising spot. Models Chris Bunn and Daphne Groeneveld take charge of the Jean Paul Gaultier factory, turning out popular scents like Le Male. Chris plays commander, taking lead of Misa Patinszki and Al Pierce.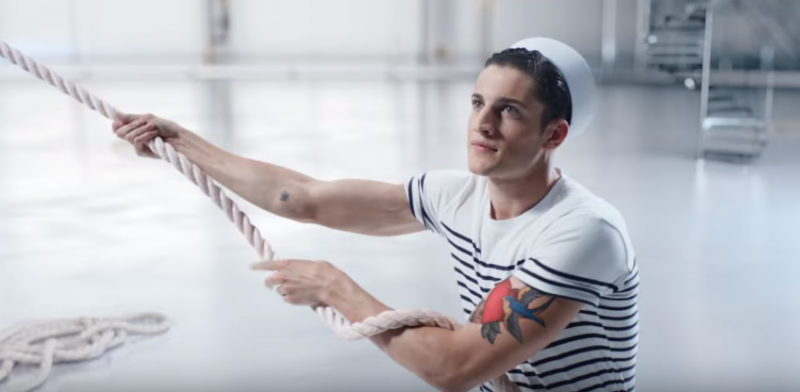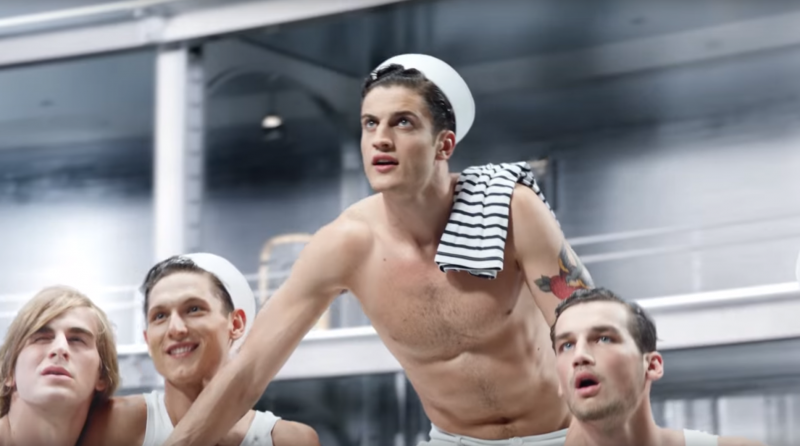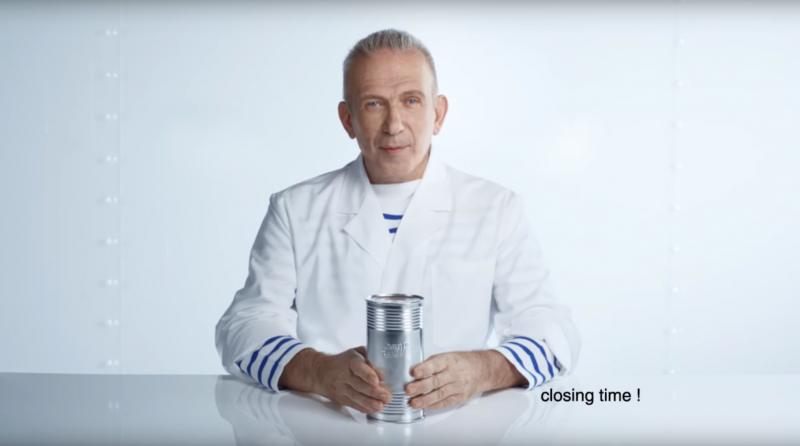 Jean Paul Gaultier Le Male Fragrance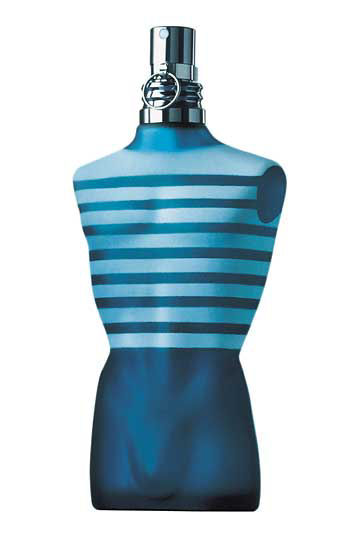 Retrospective: Jean Paul Gaultier Le Male Fragrance Campaigns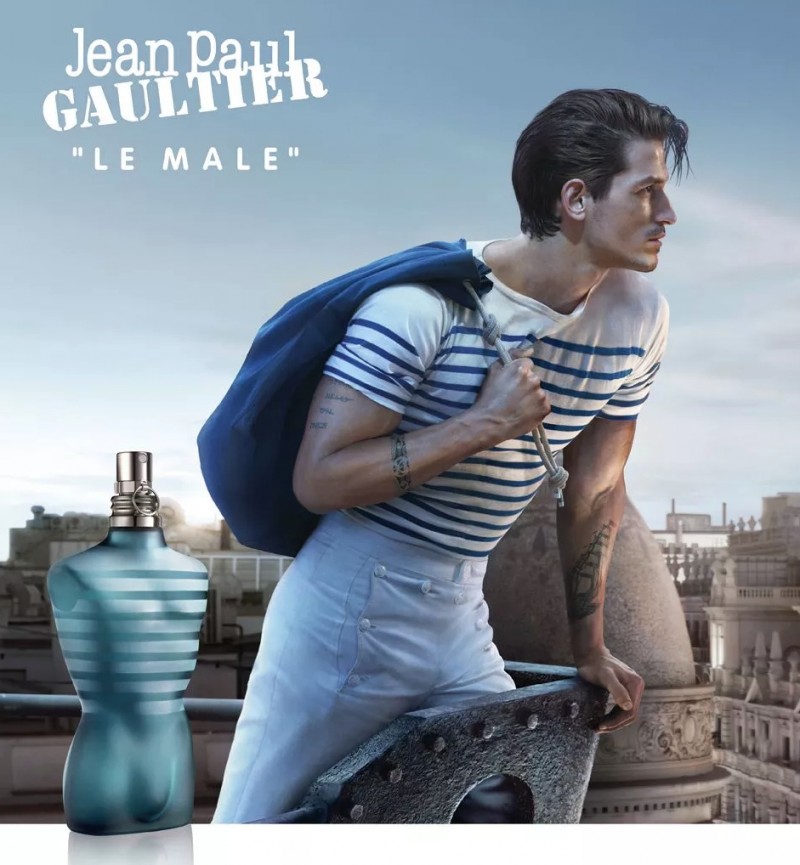 Created in 1995 by perfumer Francis Kurkdjian, Jean Paul Gaultier Le Male boasts an attractive mix of mint, lavender, vanilla, cinnamon, orange blossom, tonka bean, sandalwood, cedarwood and bergamot. The intense fragrance has long been represented by Gaultier's masculine sailor. Over the years, top models such as Jarrod Scott and Scott Barnhill have answered the call to be Gaultier's leading man.