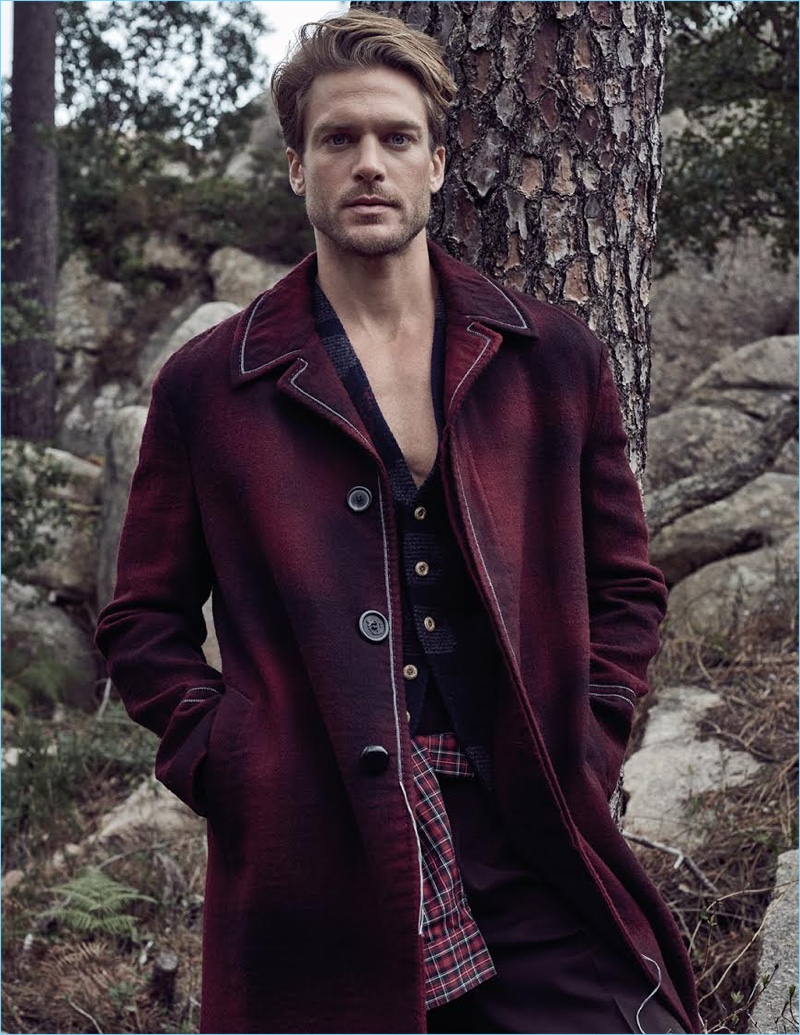 A reunion of sorts, Jason Morgan returns to the pages of GQ Portugal. After starring in an editorial at the beginning of the year, Jason reunites with photographer Branislav Simoncik. The top model also works with stylist Jan Kralicek again. This time around, Jason trades in the beach for the country.
Related: Jason Morgan Cuts a Sartorial Shape for PKZ
Jason embraces a rugged quality for the story. Here, Kralicek outfits Jason in shirts, chinos, suspenders, and other staples. The December editorial also furnishes a covetable selection of fashion brands. Louis Vuitton, Hermes, and Givenchy are among the luxury labels featured. / Makeup by Adriana Bartosova. Hair by Rui Rocha.
Editorial: Jason Morgan for GQ Portugal