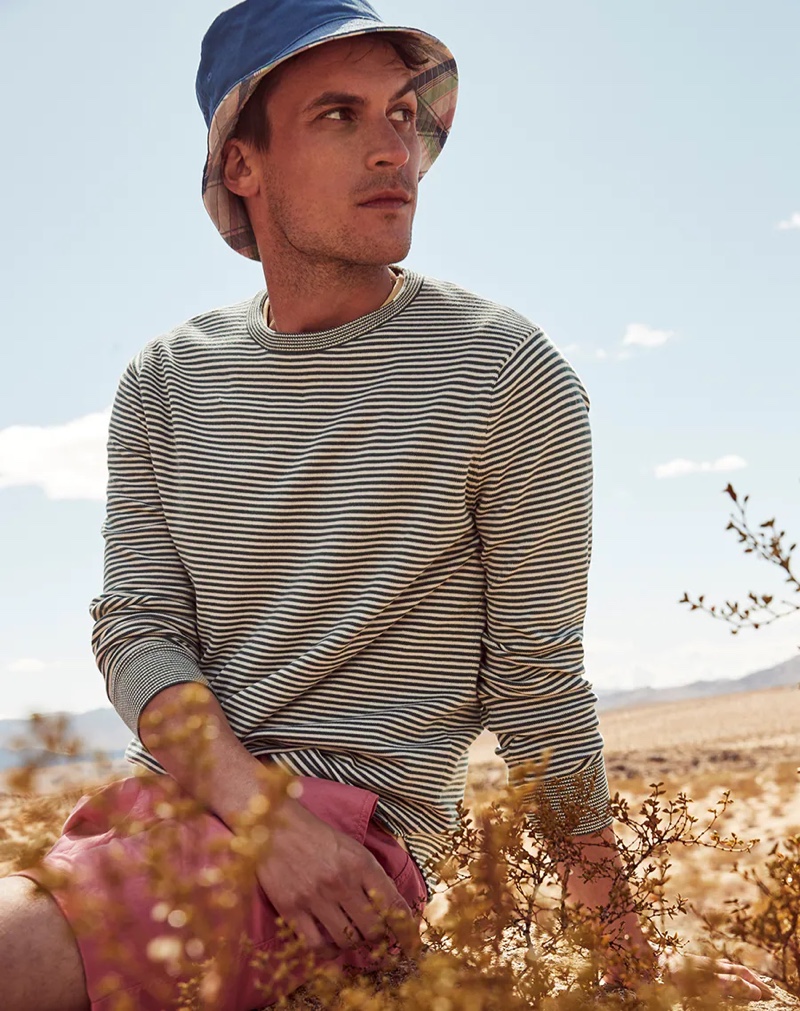 For J.Crew, summer's ready for takeoff. The fashion label curates its summery essentials for a brand-new outing. Exploring the outdoors, models Miles Garber and Rafael Mieses come together.
J.Crew kicks off the season with popular clothing proposals like a printed linen short-sleeve shirt or its signature Dock shorts. The brand delivers another effortless staple with its cotton split-hem sweater. You can't go wrong with stripes, and it's a great piece to transition into fall.
Related: Miles McMillan & Salomon Diaz Embrace Spring Style from J.Crew
There's also plenty of accessories to notice. Whether you're looking for a pair of sneakers or stylish new shades, J.Crew has the essentials. Key items range from Birkenstock sandals to the brand's Dock sunglasses.
J.Crew Summer 2021 Essentials