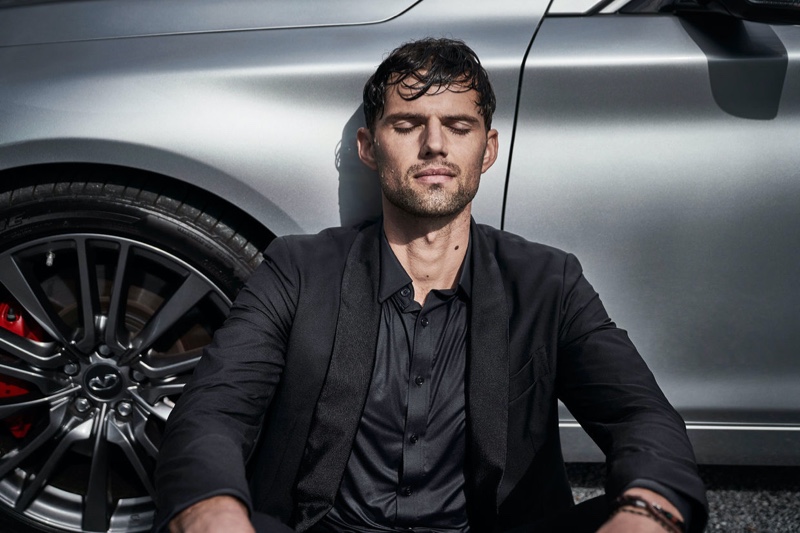 Infiniti captures the spirit of luxury with one of its latest campaign. The Japanese car brand connects with photographer Anton Watts to unveil its outing, "Luxury should be lived in." Model Max Jablonsky is front and center for the occasion. Donning a tuxedo, Max links up with Watts for the fun occasion. After all, Infiniti explains its concept as, For some, luxury is a status symbol. It's something you keep pristine, untouched, separate from real life. For us, luxury means so much more.
Related: Patrick Dempsey Hits the Racetrack with Porsche for GQ Germany
The car company continues, It inspires us to embrace who we are, to appreciate the little things, to pursue our wildest dreams. From the vehicles we design, to the roads we travel down, it's at the heart of what we do. Because luxury should be real. Luxury should be enjoyed. Luxury should be lived in.
Infiniti "Luxury Should Be Lived In" Campaign