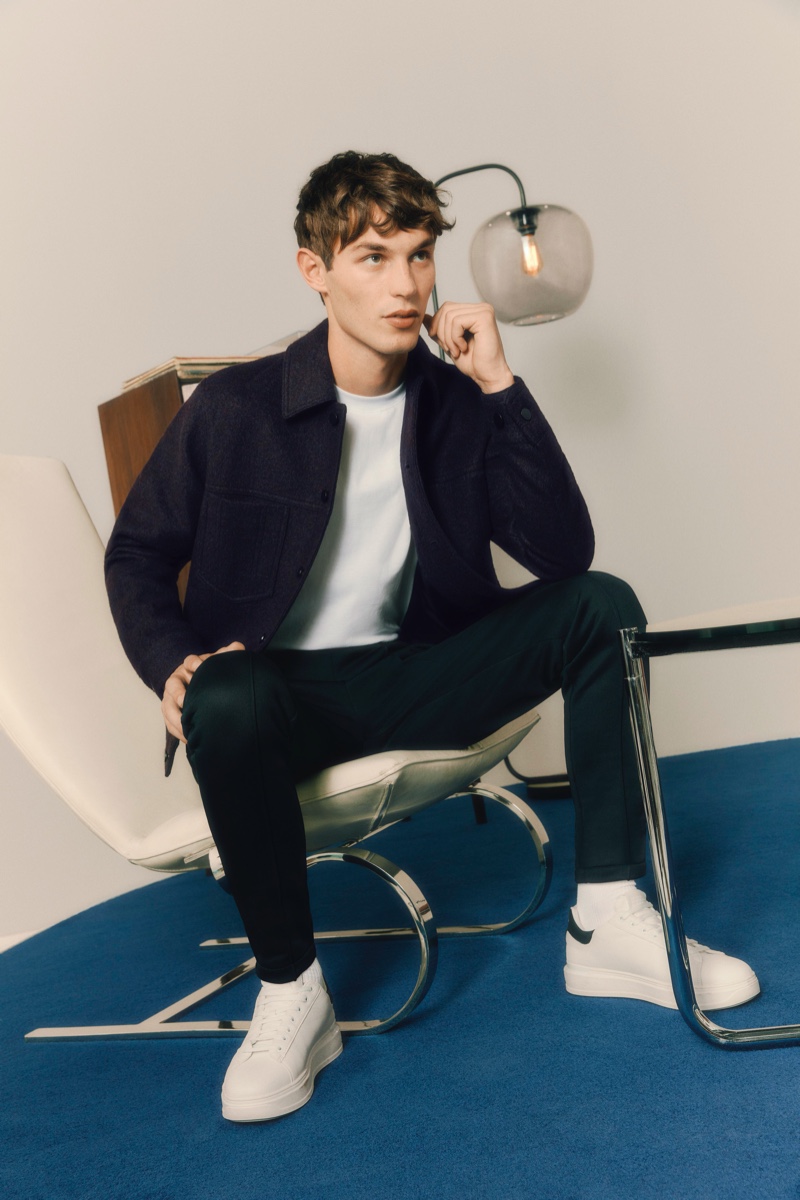 Due to the global pandemic and social distancing, River Island reimagines the holidays with its 2020 partywear for men. The fashion brand presents its latest designs, "In a Bubble." Style takes a low-key turn as practicality and clothing for home take priority. Intimacy is key as River Island offers versatility with comfort and ease. The glamour of the glitzy tuxedo jacket takes a backseat for the year as muted tones and neutrals better suit reality.
Related: Kit, Julian, Timothy + More Front River Island Denim Campaign
River Island Partywear Collection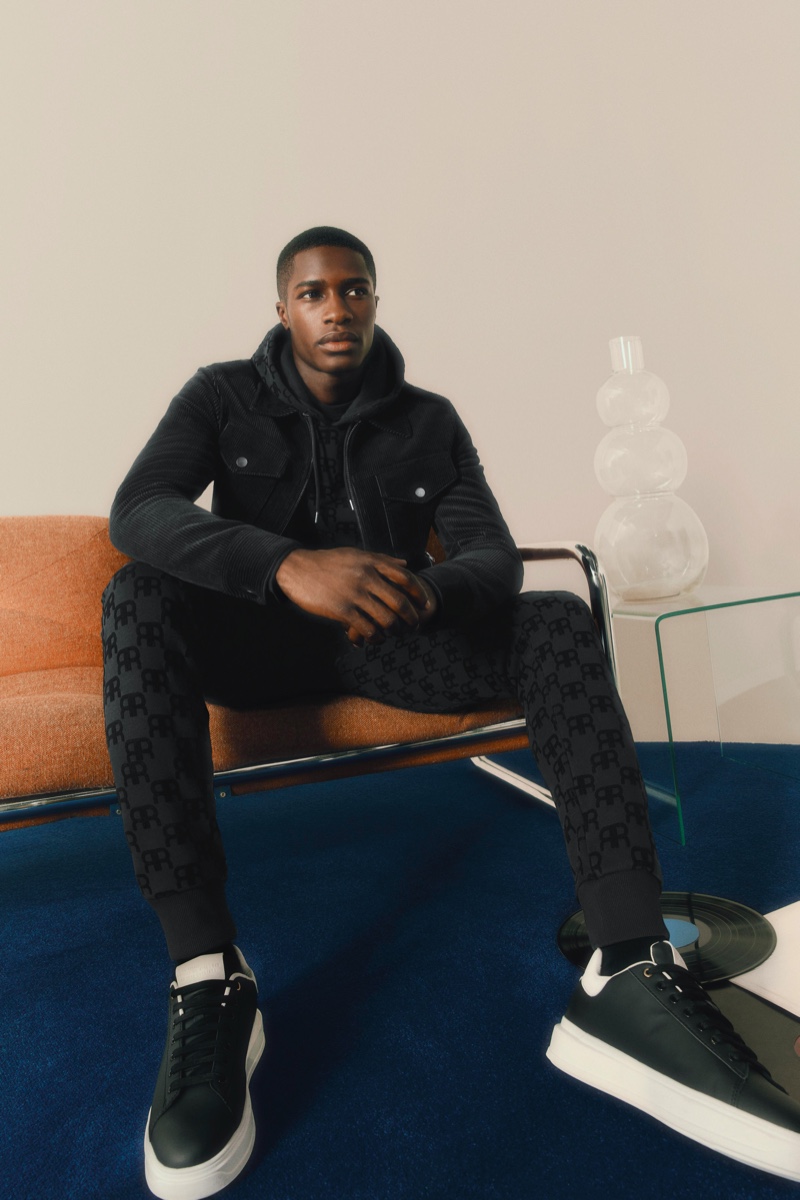 Reflecting on the common experience of staying at home more than usual, models Kit Butler and James Kakonge retreat indoors as the faces of River Island's new collection. The pair relaxes and occupies their time with laid-back activities like playing cards. River Island's partywear or holiday range mirrors the casualness of home. The brand champions subtle statements like a velvet navy RI monogram coordinated ensemble with sneakers. For men who prefer something a little more formal, River Island still has plenty of tailoring. Highlights include a sharp overcoat or burgundy blazer and tonal knitwear.