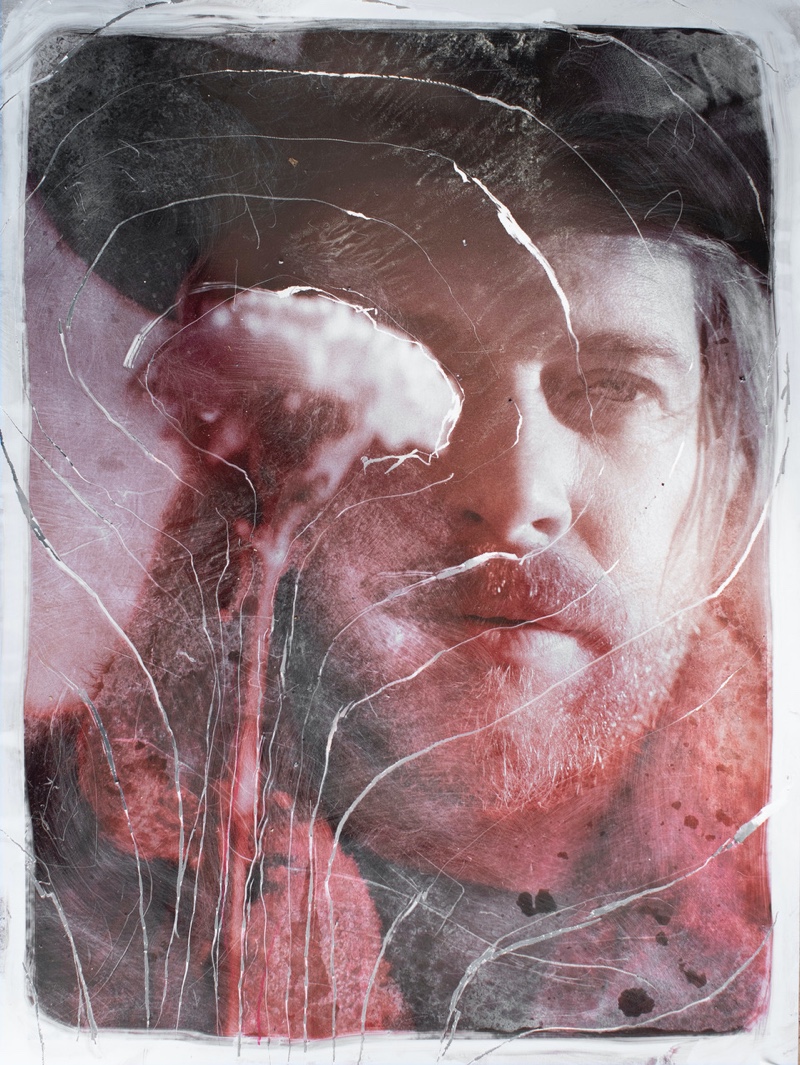 Hunter & Gatti are excited to share their newest project, "Infinite." Launched in collaboration with Flaunt, "Infinite" brings together film, photography, and art, with hatmaker Nick Fouquet at the forefront of the project. Hunter & Gatti define the project as a metaphor for what is under the physical surface, serving as a window into the subject's inner life, a creative catharsis, and an exploration into another reality of nature, achieved using infrared photography.
Related: STAYIN' ALIVE – ALTON MASON STARS IN BEYMEN CAMPAIGN
'Infinite' by Hunter & Gatti
"We want to explore and experiment with our senses, being able to try to see beyond what we see," says Hunter & Gatti. "Using infrared black and white photography, the images shift, and the greens become almost white and the blues a dramatic dark."
Hunter & Gatti explain, "The colors are not distorted, a different part of the spectrum is simply captured, it is another reality, it totally differs from the reality we know, that is why cameras and films have been always prepared to eliminate ultraviolet and infrared light, so that their results is the one that human eye sees, and that's what we change."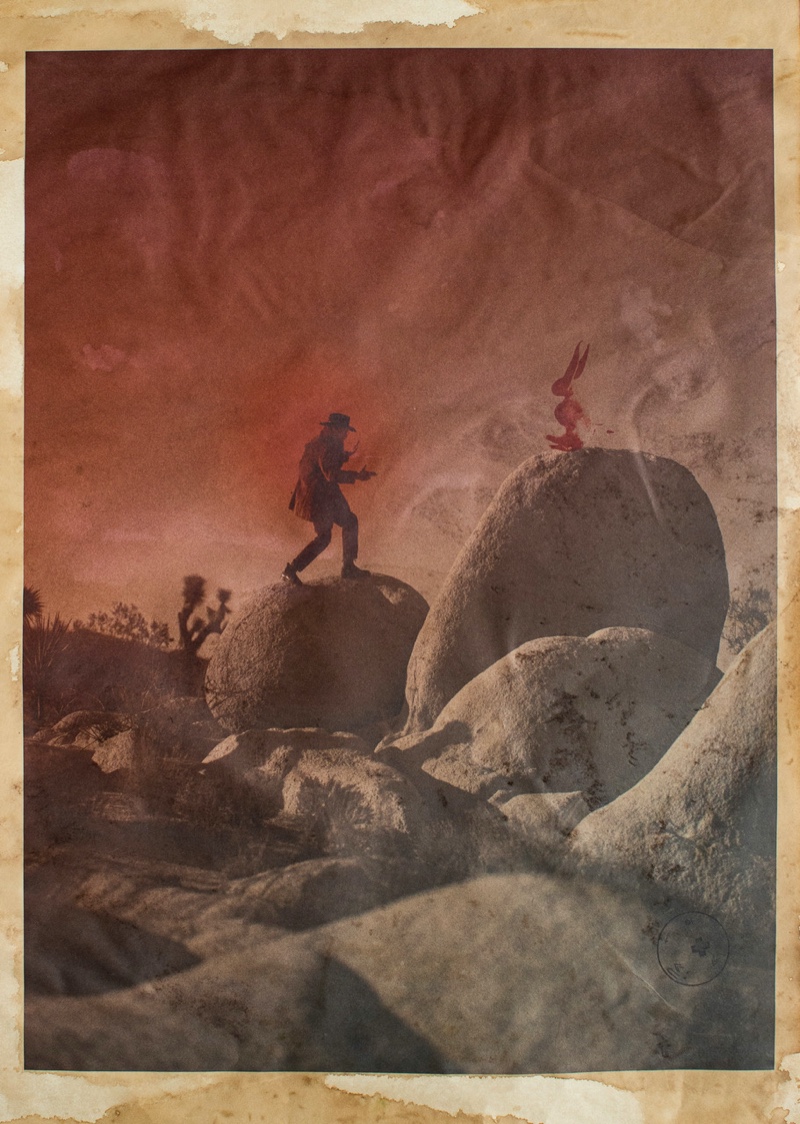 For "Infinite," Hunter & Gatti creates a film that combines the old 4:3 format with vintage lenses and the last IR Spectrum filter OLPF. Translating this impression to artistic works, the photography duo brings the mediums of photography and painting together.
Black-and-white images printed on metallic paper coated with resin that responds to particular kinds of paint are distinctive. Meanwhile, other photos on thin paper are dyed with organic inks to achieve a process of developing and treating, similar to the way Nick Fouquet creates his hats.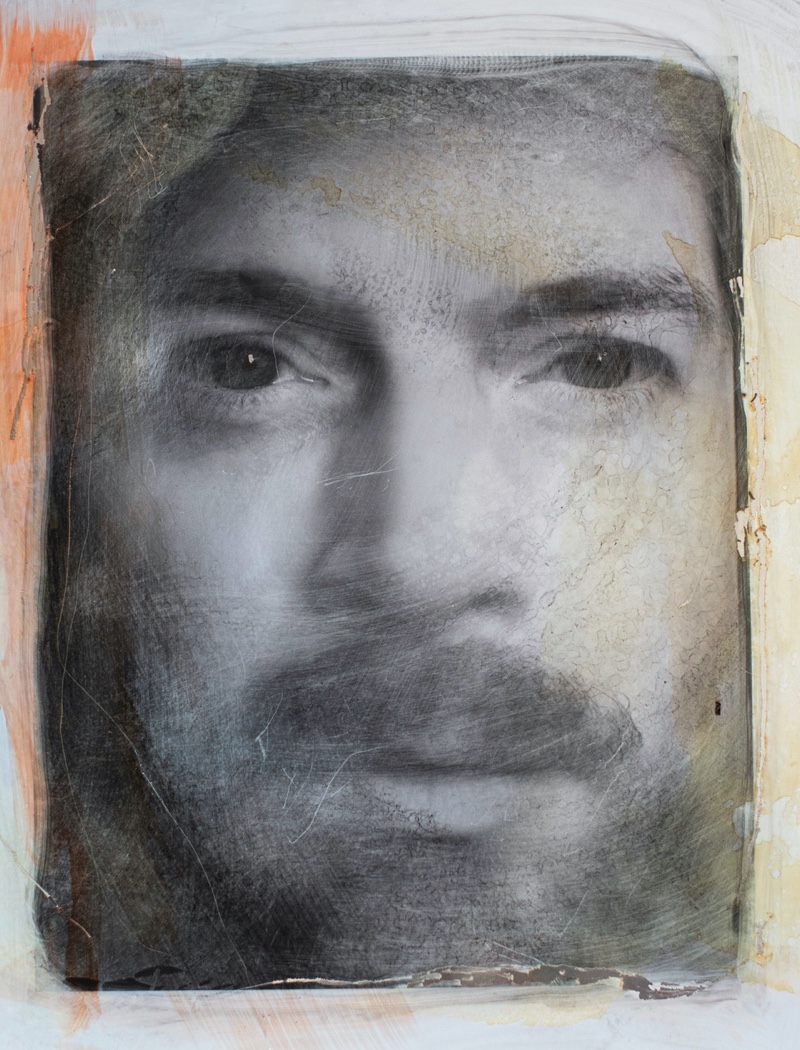 Nick Fouquet is more than simply the star of "Infinite." He acts as the project's inspiration. To put it another way, Fouquet is known as somewhat of a psychedelic adventurer because of his penchant for exploring new places, learning new things, and creating.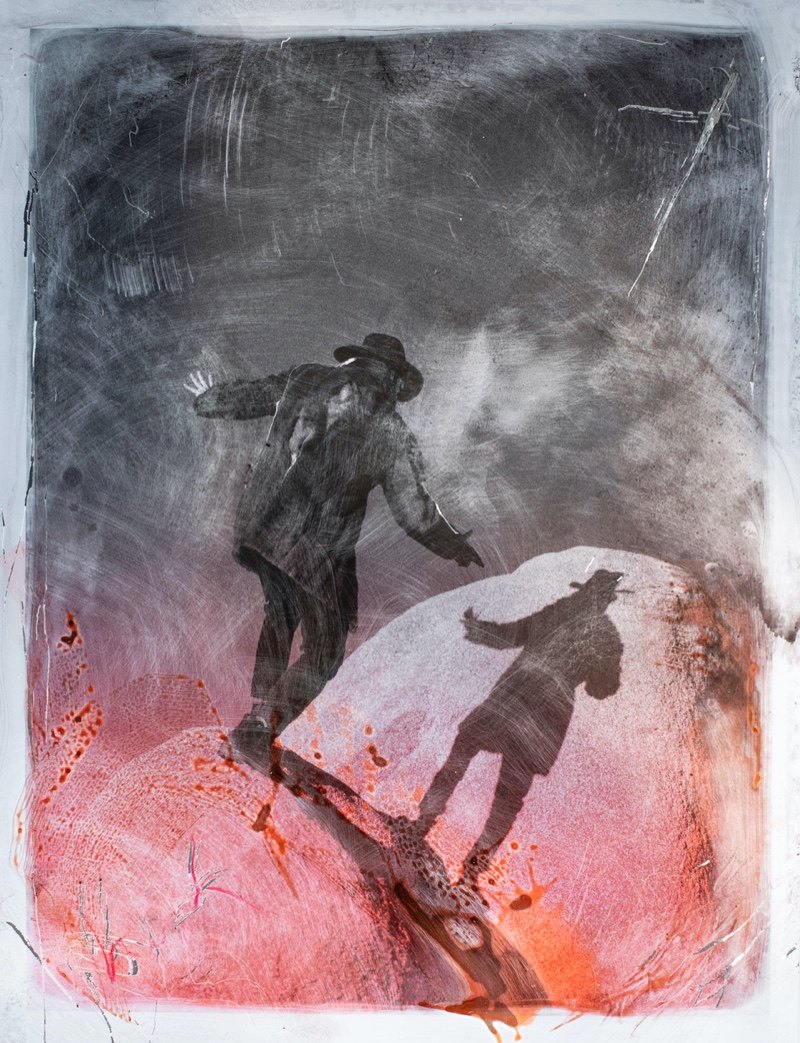 Without a doubt, Fouquet is one of the most well-known hat designers. As a result of his success, he has worked with prestigious brands like Rochas, Jacques Marie Mage, and Borsalino. Fouquet even designed the headwear for Givenchy's 2020 catwalk show and offered his unique flair to the renowned Lucchese brand this year.