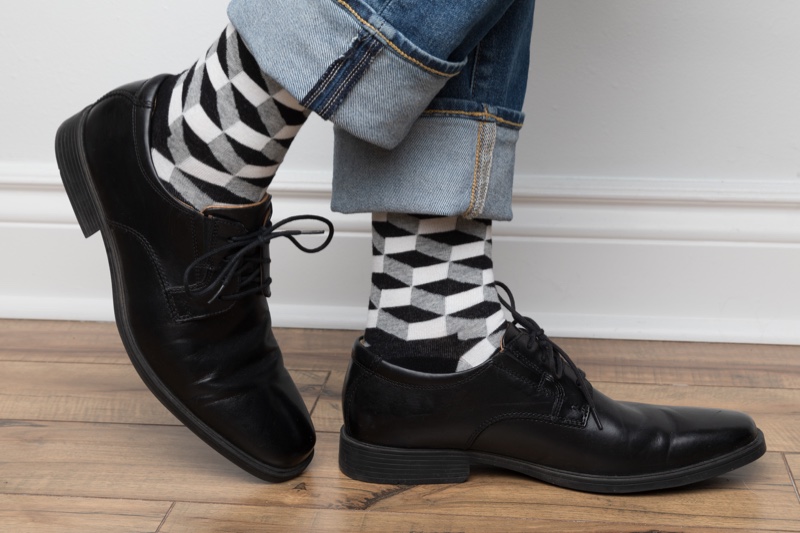 Combining accessories is a skill that every fashion enthusiast should master, as they are the same elements that help you express your individuality and fashion sense. We often associate specific accessories with people, such as Karl Lagerfeld's iconic back sunglasses or Princess Diana's Cartier tank wristwatch.
Accessories can make or break an outfit, which is precisely why sometimes even the most expensive garments end up looking inexpensive and unfashionable when paired with the wrong shoes or jewelry. From vibrant socks with modern designs to chic tweed caps, we've compiled a list of five accessories that can help you figure out how to style your outfits regardless of your age and usual fashion preferences.
Socks
Although they might seem trivial at first, socks are an essential part of any wardrobe and should not be overlooked when putting together an outfit. The socks' color and material are the two things that should be considered most carefully when shopping.
Cotton socks in a dark gray color will go well with all of your outfits for regular wear. However, if you want to express your personality and make your cultivated ensembles look more fun, add a pair of colorful ankle-length socks with intricate patterns and designs.
Justin Trudeau, the Canadian prime minister, is well recognized for his affinity for eccentric socks that he frequently wears with formal suits.
Belt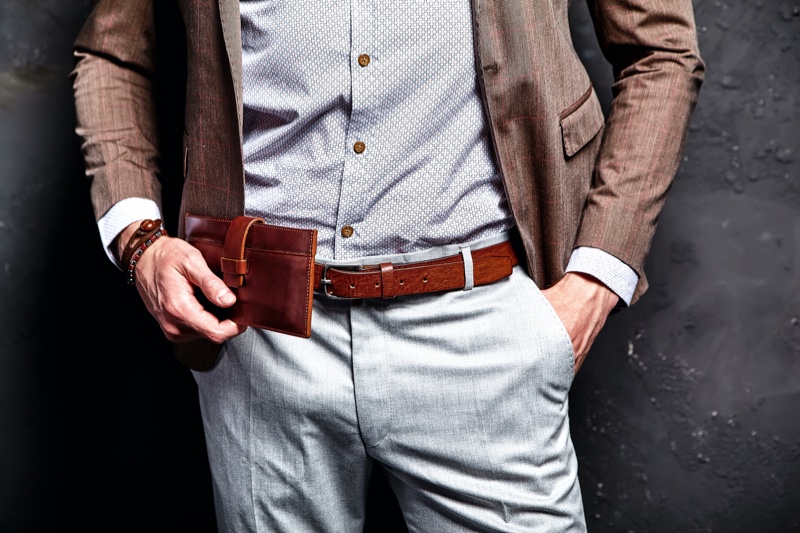 Belts represent one of the essential outfit accessories for men because they make your clothes fit you better and visually separate the top and bottom of your outfits. A safe option is a standard black leather belt, as it goes with any pair of jeans, pants, or slacks for both formal and casual attire.
Pay close attention to the belt's buckle and design because these finishing touches are essential for achieving a posh and put-together appearance.
Bonus tip: Match the colors of the metal finishes on your belt to those on your jeans and shoes if you want people to ponder how you always show up so put together without putting their finger on it. Such a subtle detail will make the outfit look cohesive and harmonious.
Caps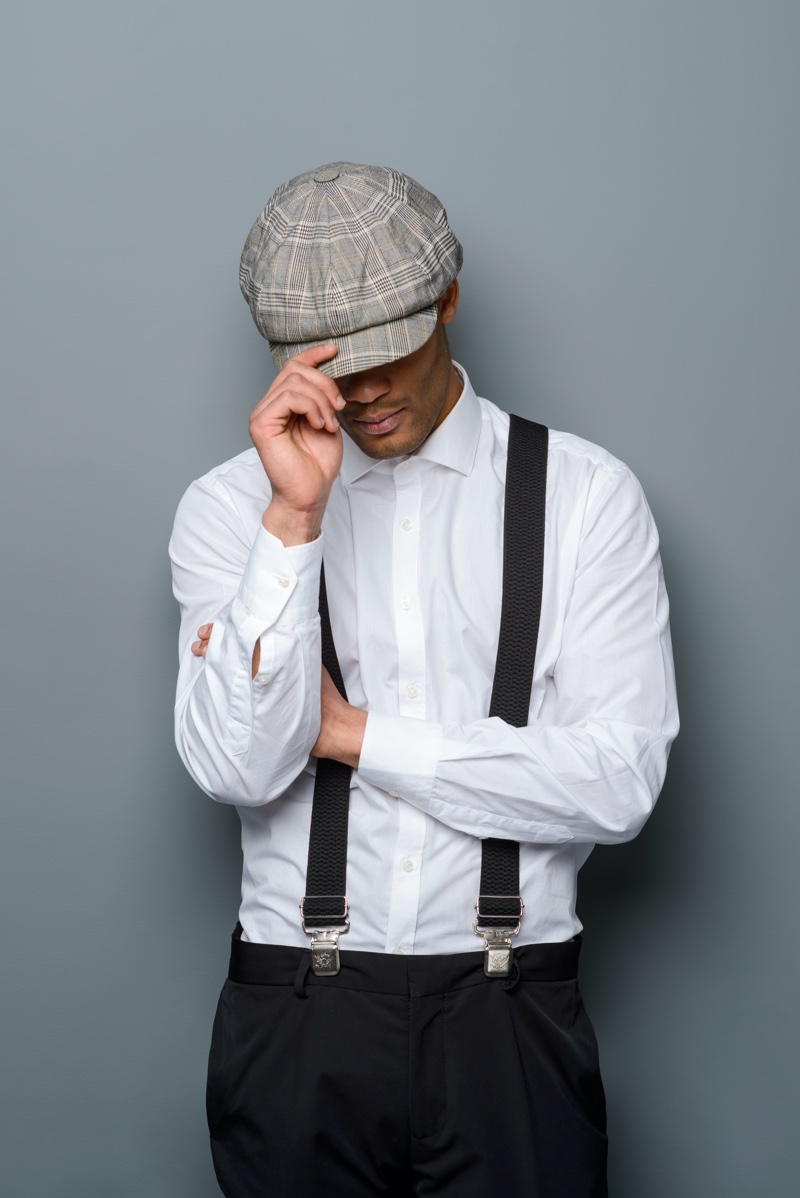 Caps are accessories that can (quite literally) top off any outfit, and they are also great for protecting your hairstyle from the natural elements, especially during the transitional seasons.
Irish flat caps have significantly grown in popularity over the recent years, primarily thanks to the Peaky Blinders series, but also since these hats are perfect for modern times and can be dressed up or down depending on the look you want to achieve.
Thankfully, there is a wide range of styles to choose from available online from the comfort of your home. Men's Irish flat caps online selections range from cotton or linen newsboy caps perfect for the hot summer days to patchwork headpieces made of tweed that are sure to come in handy when the temperature drops.
No matter the season or occasion, these versatile caps can provide a hint of sophisticated style while keeping your head protected and comfortable.
Wristwatch
Despite the industry's current dominance of smartwatches and fitness bracelets, nothing beats the classic wristwatch with a timeless design. To this day, it remains one of the best accessories you can incorporate into your accessories collection.
Thanks to their movement mechanism, automatic watches are known for never stopping. By splurging on a high-quality accessory now, it can last you for a whole lifetime and maybe even become a family heirloom. Invest in a stainless steel item with genuine leather straps, and you'll be pleasantly surprised by how well it goes with any ensemble. Additionally, it quickly improves your sense of style and gives you an "old-money" vibe that makes you stand out in a crowd.
Sunglasses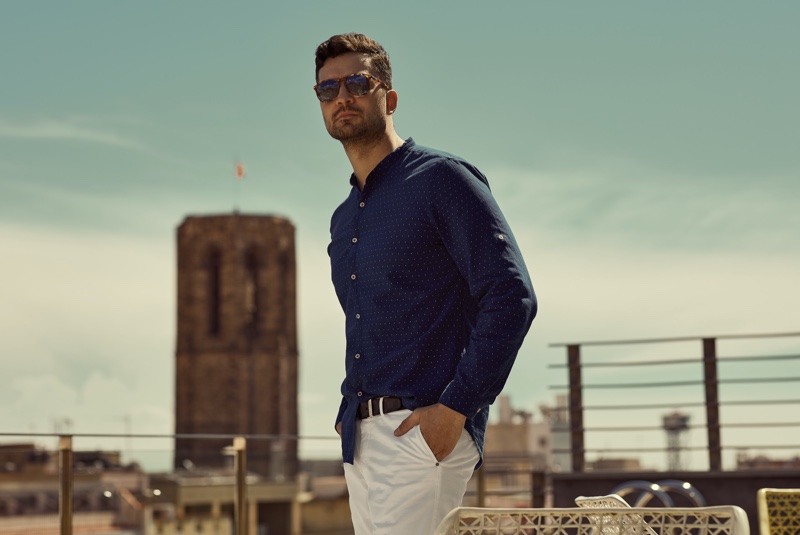 The last item on our list, but certainly not the least important one, is a good pair of sunglasses. In reality, the right sunglasses will not only improve your appearance but also significantly improve your health by shielding your eyes from UV radiation and delaying the appearance of wrinkles.
There are many notable sunglass styles that you can choose from, like Tom Cruise's aviators in Top Gun or Audrey Hepburn's Oliver Goldsmith Manhattan sunglasses in Breakfast at Tiffany's. Finding the right pair of sunglasses will be a breeze by finding your face shape and which size fits you best. In this way, you can handle any weather in style, no matter what it brings.
Final Words
A well-curated collection of accessories for men can help you figure out how to style your outfits, injecting personality and setting you apart in any crowd. Every piece plays a crucial role in defining your style, from statement socks to timeless wristwatches. Remember, the devil's in the details, so choose wisely and style confidently, for these five accessories could be your passport to fashion-forward ensembles, day in and day out.