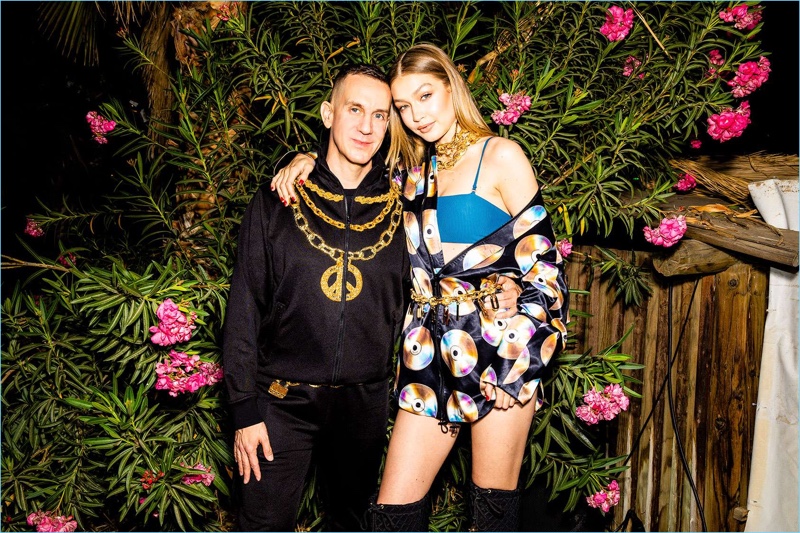 H&M brings its design collaboration into the new year with a fresh partnership. The Swedish brand joins creative forces with Italian fashion house Moschino. Helmed by designer Jeremy Scott, Moschino is known for its bold fashions and colorful pop culture references. Guaranteed to turn heads, the collection hits selection H&M stores and online at HM.com on November 8, 2018. Scott talks to H&M about the new collaboration and what to expect.
Related: The Look of Now | Luc Defont-Saviard Steps Out in New H&M Styles
What I can promise is that, of course, there will be fun and color and cartoons, says Scott. Of course, we have to have cartoons! Like all my collections, it's humor meets haute couture meets the street. That's been a hallmark of my work for Moschino, and I want to continue to explore that with this collection. For fans of the brand, it should feel a little like a greatest hits collection, but I promise it will still be new, still feel fresh, even as we include some winks, some hints from the past.