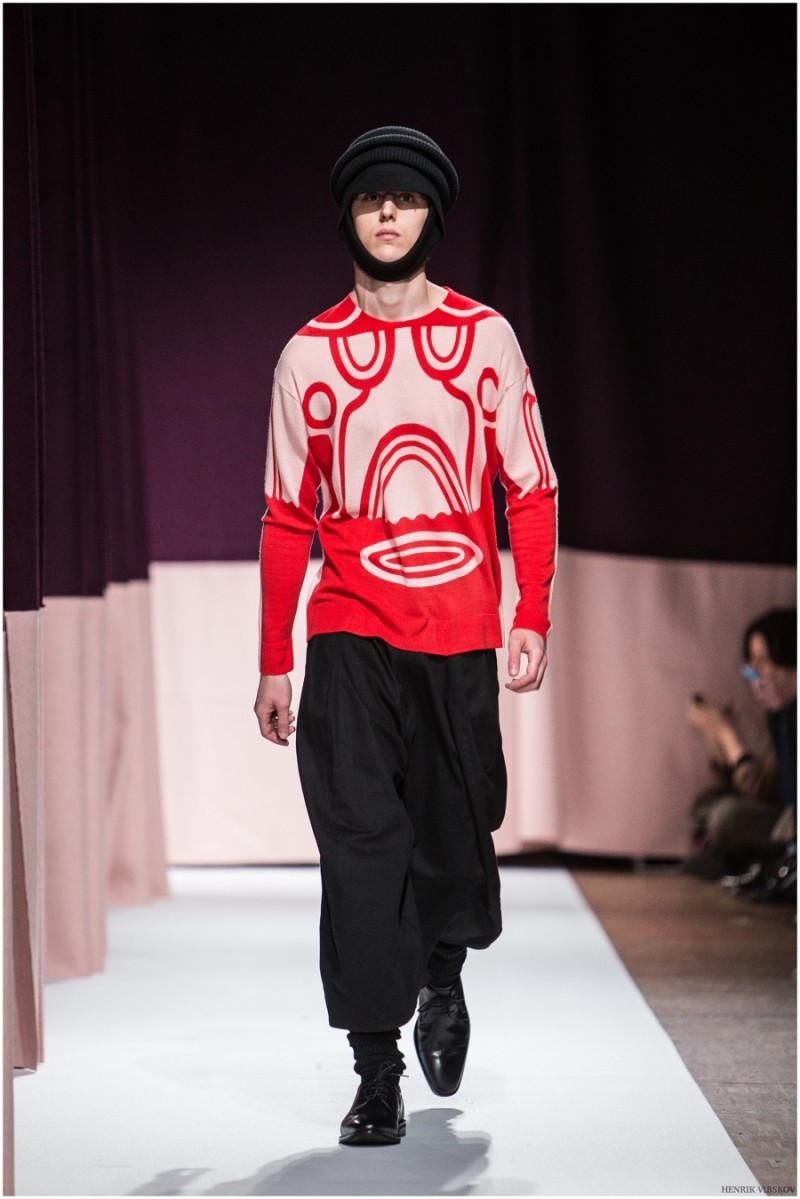 Pin
Presenting his latest collection during Paris Fashion Week, designer Henrik Vibskov provided the manifestation of an unsettling inspiration. "Stirred up by visions of peculiar mind/body attitudes in the health world, warped sounds coming from a curtained room, and unsettling anonymous hands touching you, Vibskov's latest macrocosm is a blood circulating presentation of outlandish muscle exploration.
Models wearing high headpieces with wobbly sweatbands tread through a catwalk maze of unstoppable health-giving hands. Sound waves are blown up on knits, printed artworks rotate, and hand motifs become the systemized snake hands of sweat styles. Double-faced jersey is cut up and re-constructed, and 3D knit structures are created out of intricately assembled patterns.
Face impressions are printed of contrasting reflections on receiving a massage, rigid in uncertainty and slippy by nature. These are the two interplaying themes underpinning the collection. Upper bodies are long and stretched, and trousers remain classically Vibskov, cropped, low crotched, and some very wide. Silhouettes are round with curved shoulders and patterns come together around the elbow to create bold, shaped suits." / Photos by Hörður Ellert Ólafsson.