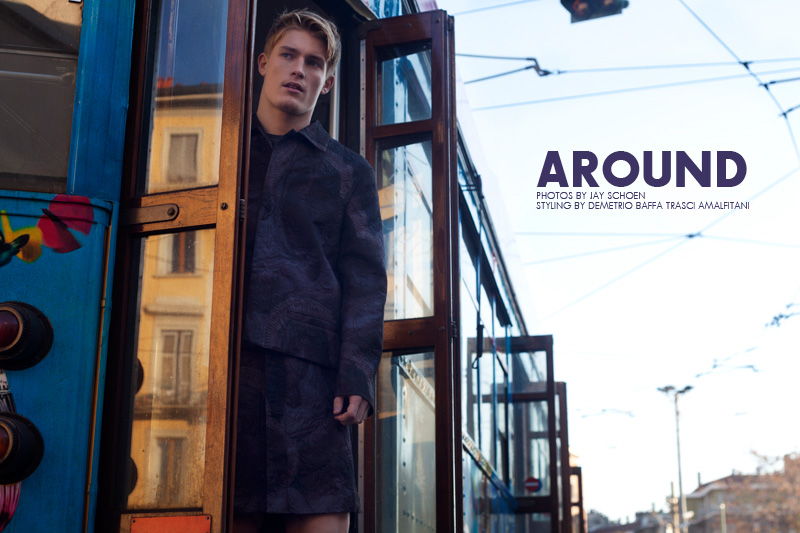 Around–Fashion Milano model Harry Goodwins hits the Italian city in great spring spirits, connecting with our local fashion editor Demetrio Baffa Trasci Amalfitani. Photographed by Jay Schoen, Harry is captured in the perfect manner, whether it is a uniform-inspired look from Prada at an eatery or Moschino at the local laundry. / Grooming by Rory Rice.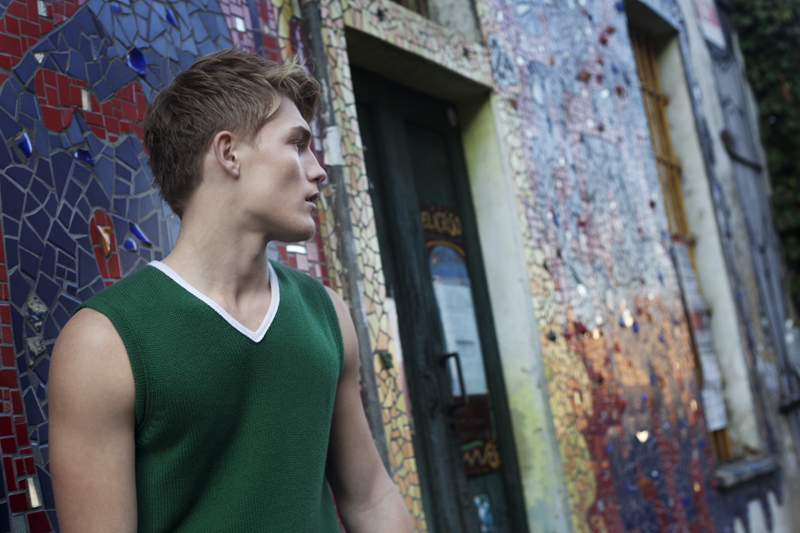 Harry wears vest Prada.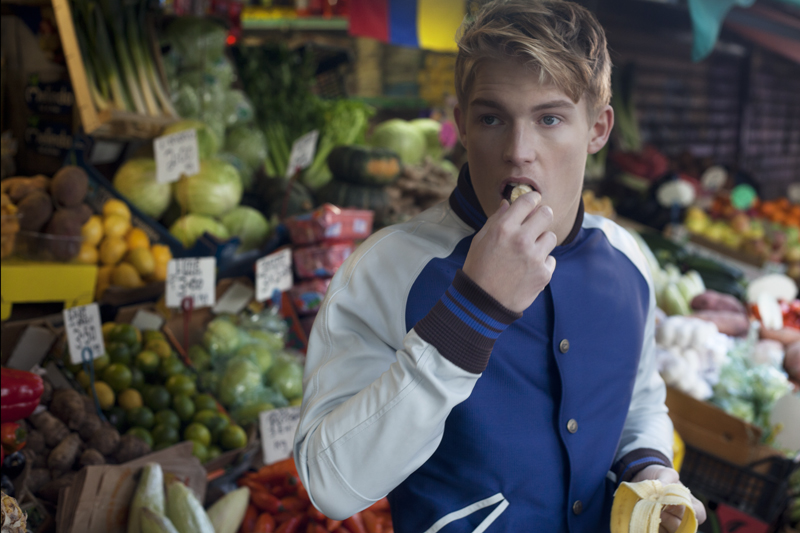 Harry wears jacket Roberto Cavalli.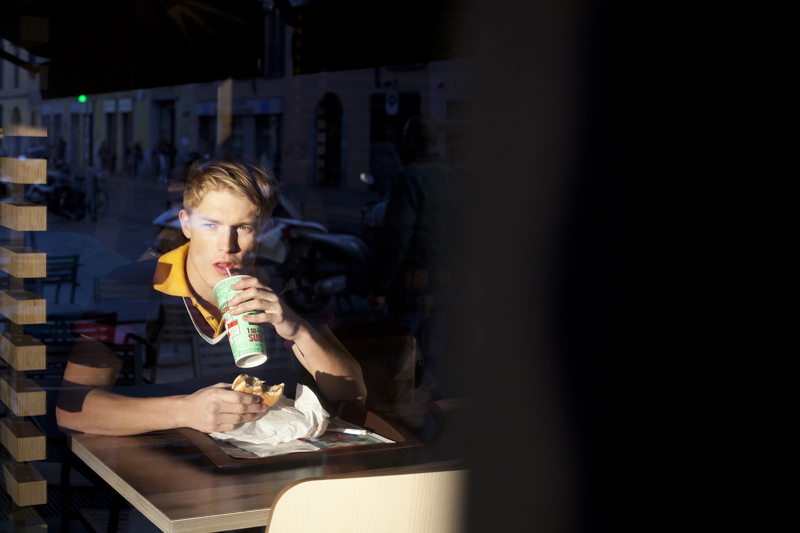 Harry wears all clothes Prada.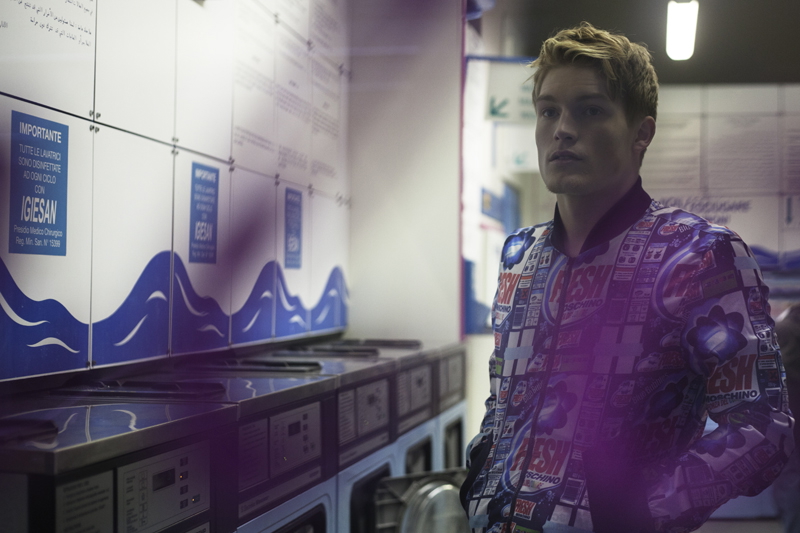 Harry wears jacket Moschino.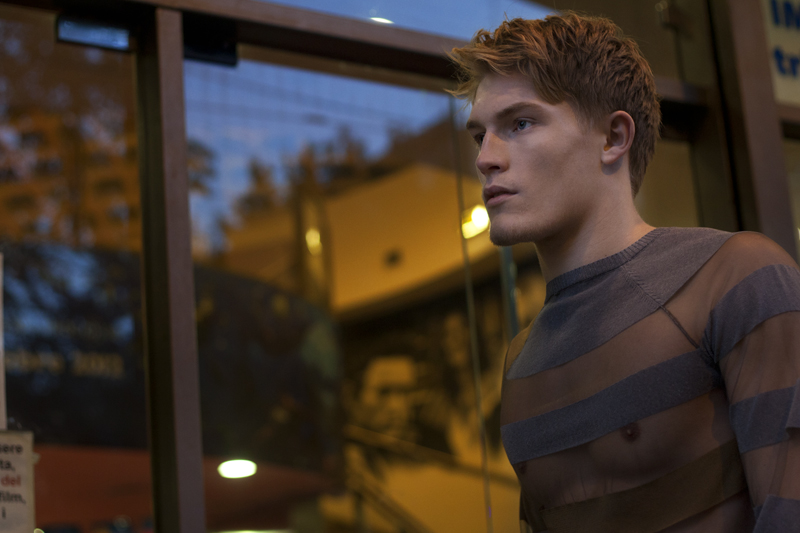 Harry wears sweater Emporio Armani.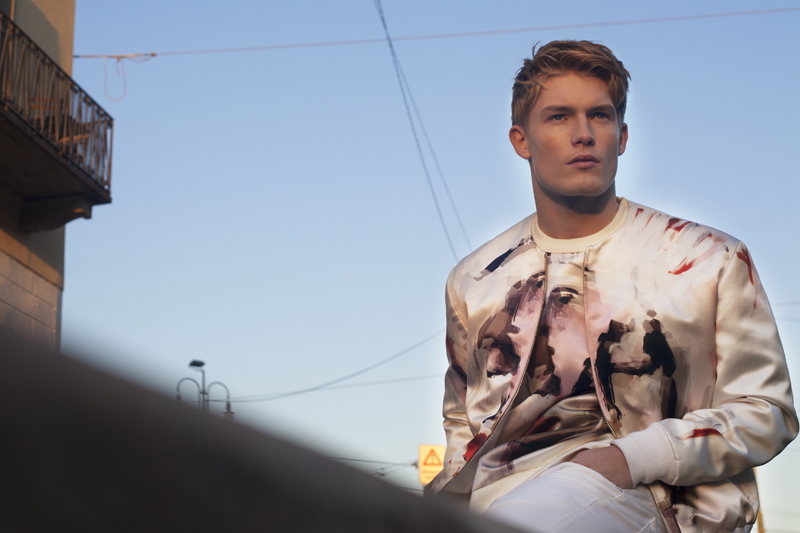 Harry wears trousers Dirk Bikkembergs, jacket and sweater Givenchy.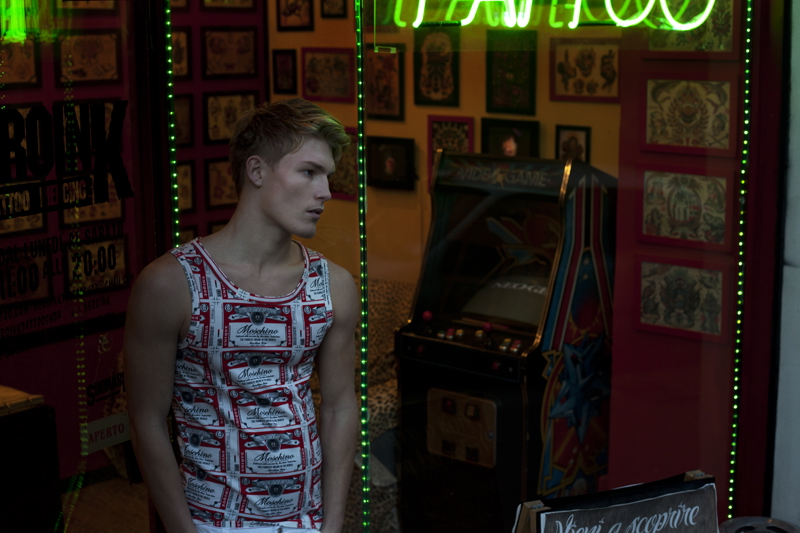 Harry wears tank Moschino. / Title Image Harry wears all clothes Givenchy.