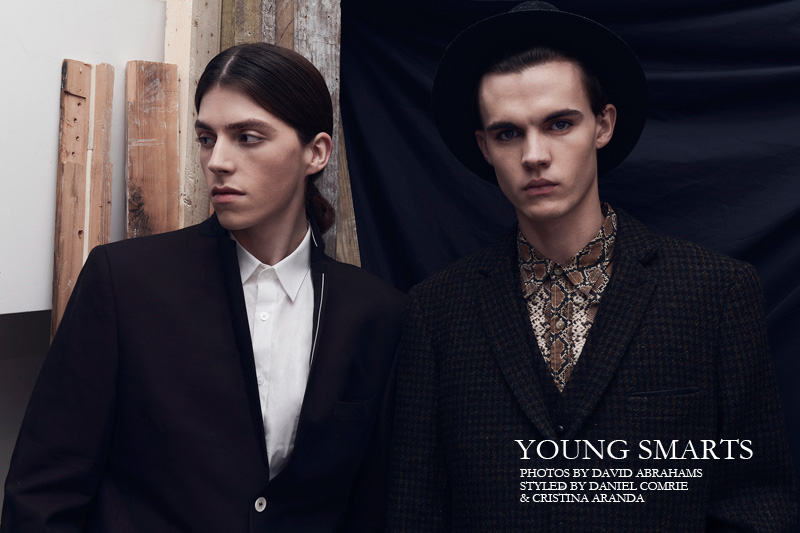 Young Smarts–Dressing up for the occasion, AMCK models Harry Curran and Luke Walker star in our latest exclusive, photographed by David Abrahams. Outfitted with the combined efforts of Daniel Comrie and Cristina Aranda, the boys are captured front and center with printed shirts, sharp blazers and slim pant options, pulled together from the likes of Topman, Sparks, and Hugo Boss.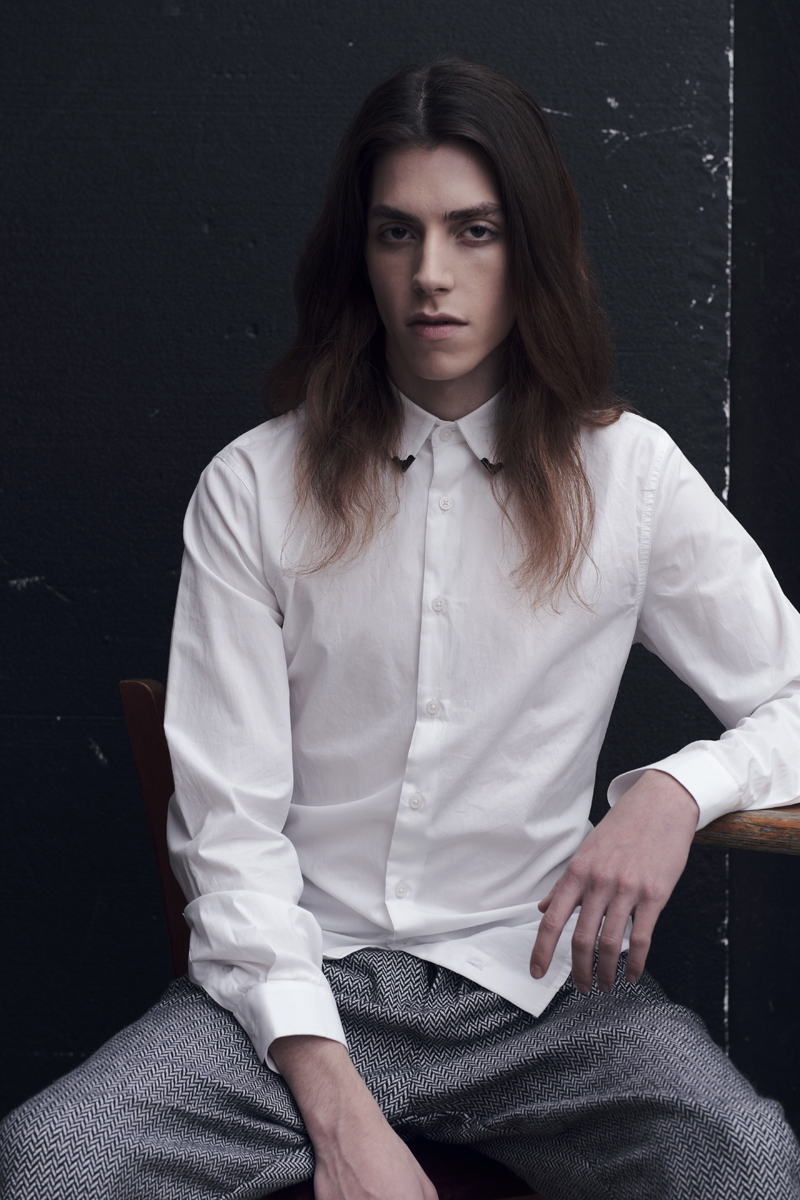 Harry wears shirt Topman and tweed trousers Sparks.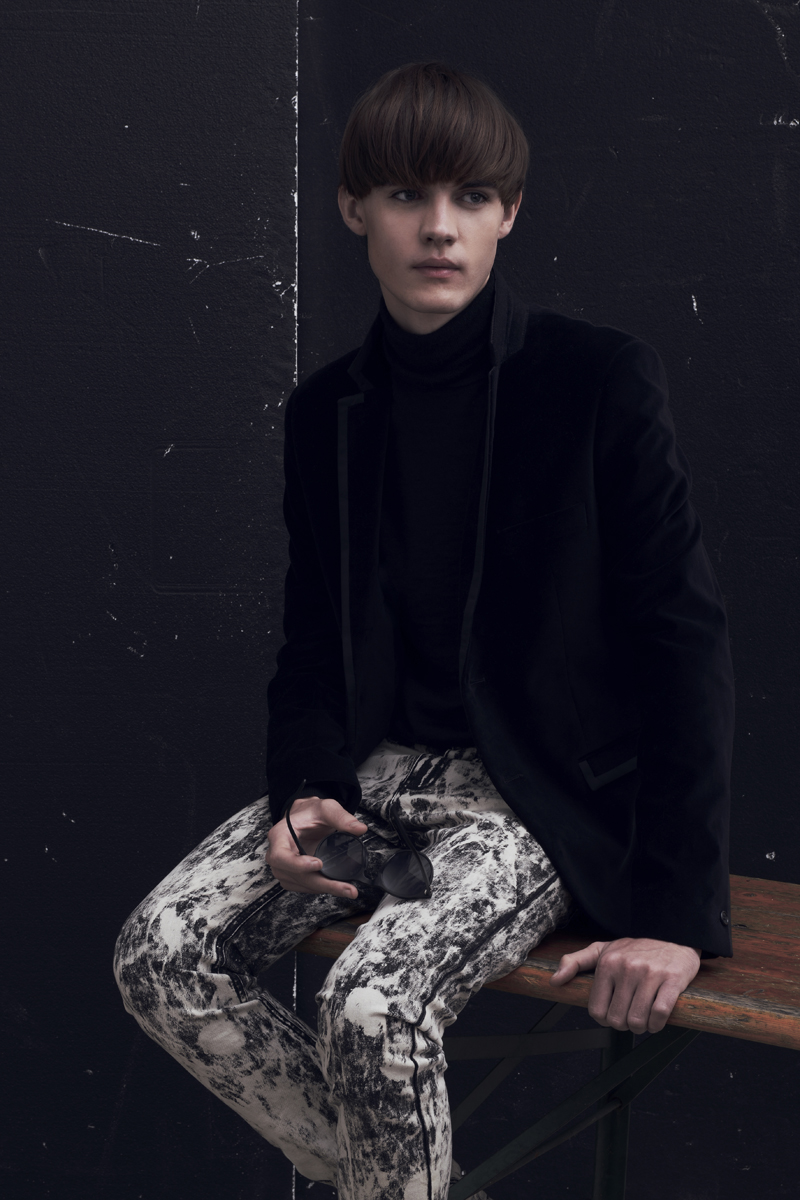 Luke wears bleached jeans Sparks, turtleneck Paul Smith and sunglasses Linda Farrow.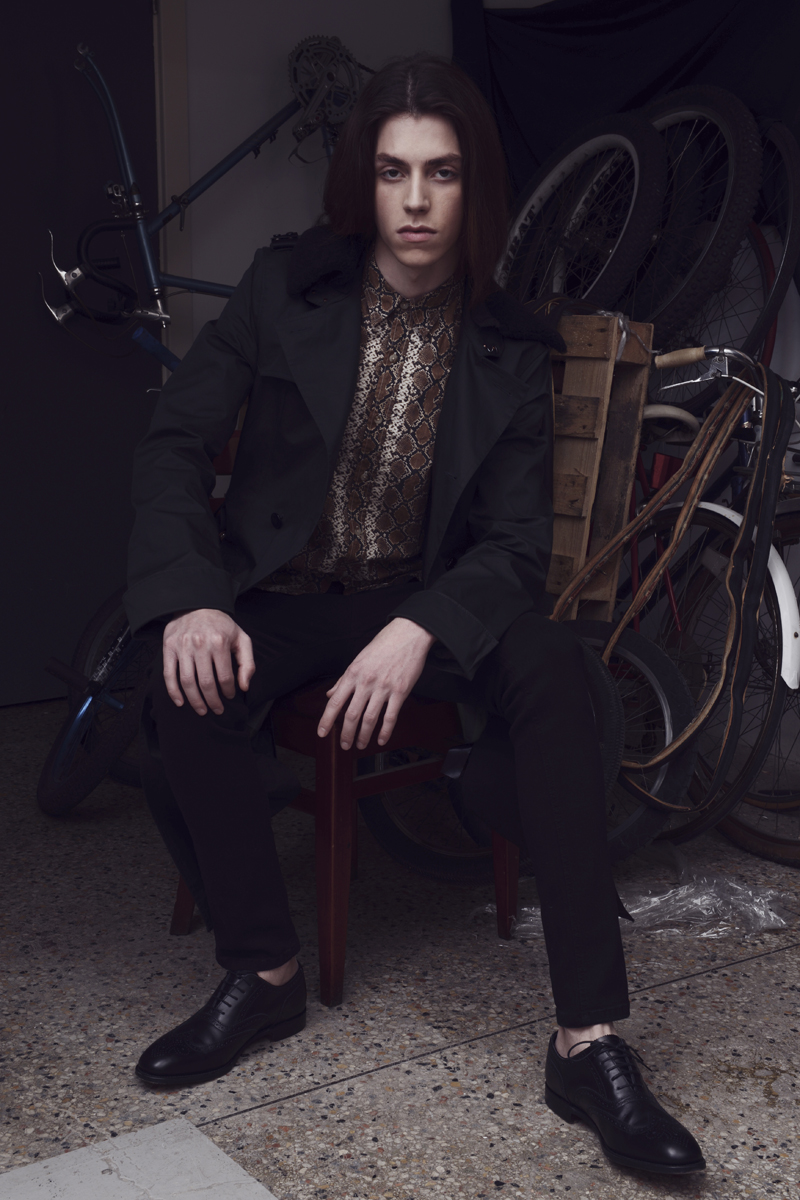 Harry wears coat Hugo Boss, shirt Topman, jeans Sparks and brogues Grenson.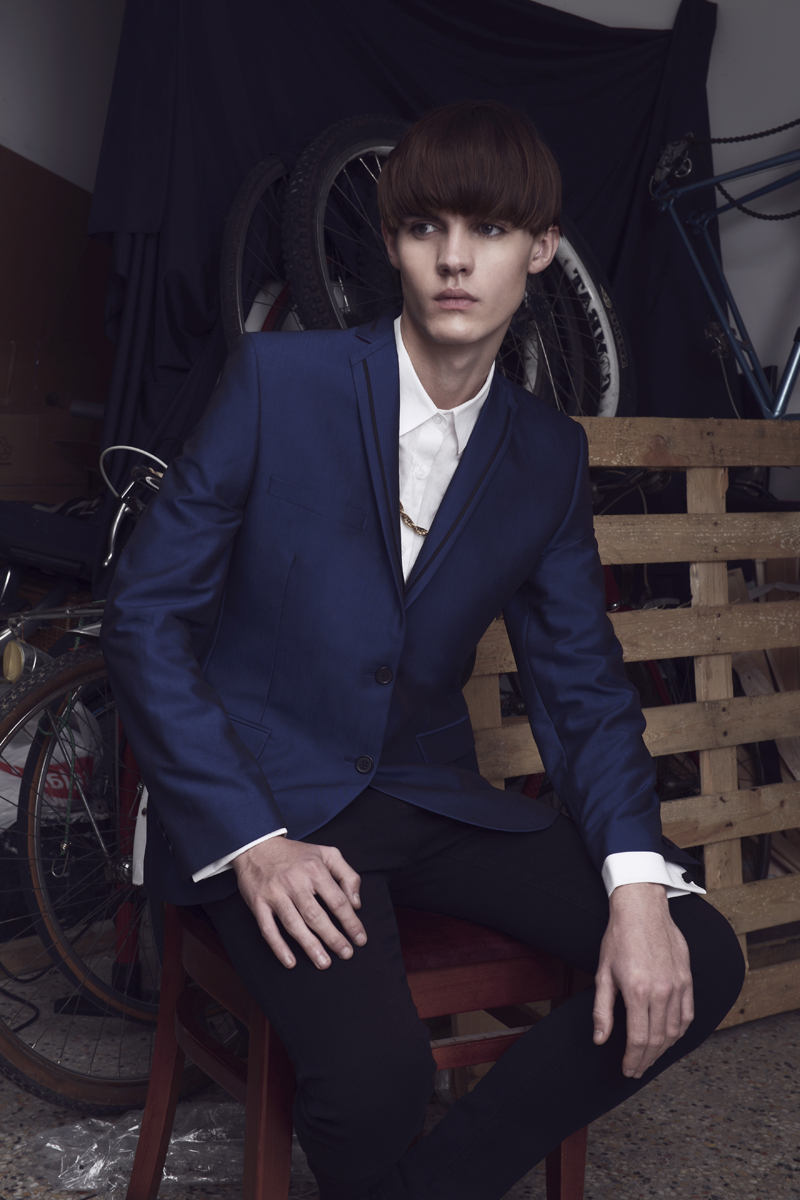 Luke wears jacket Lambretta, shirt Thomas Pink, accessories model's own and trousers Topman Design.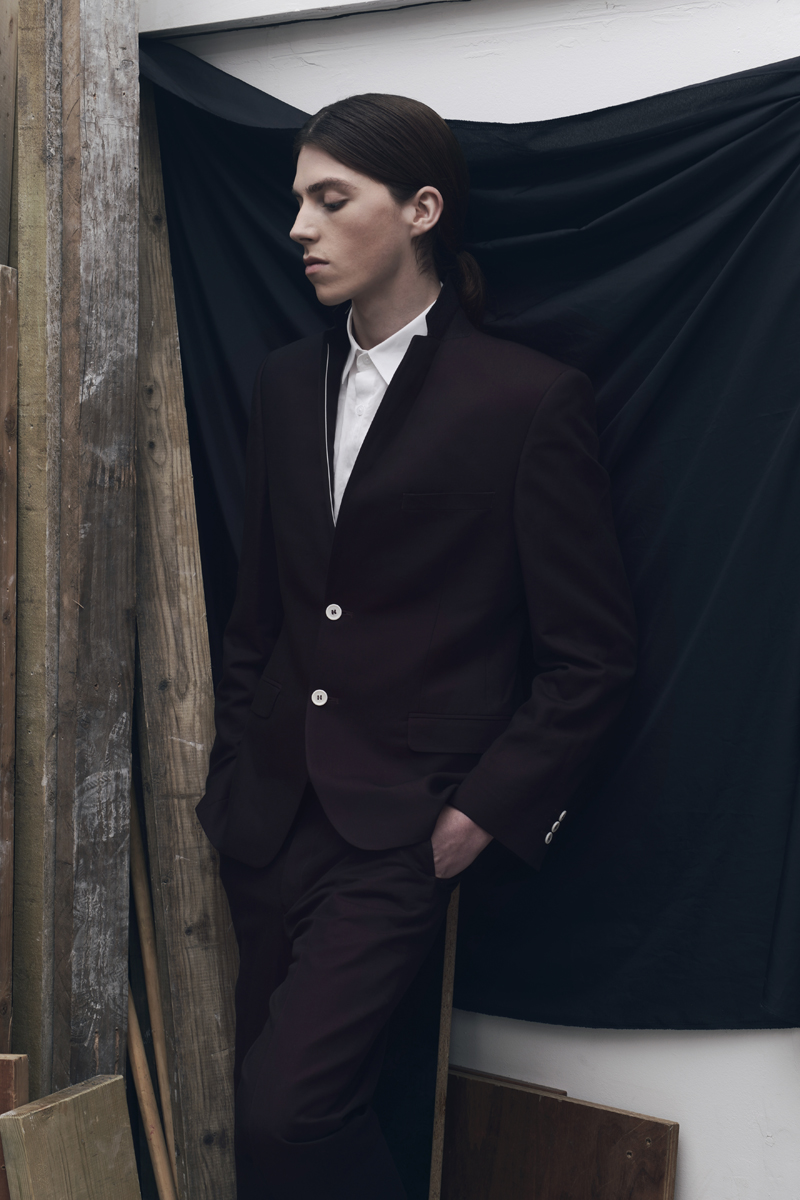 Harry wears suit Lambretta and shirt Thomas Pink.