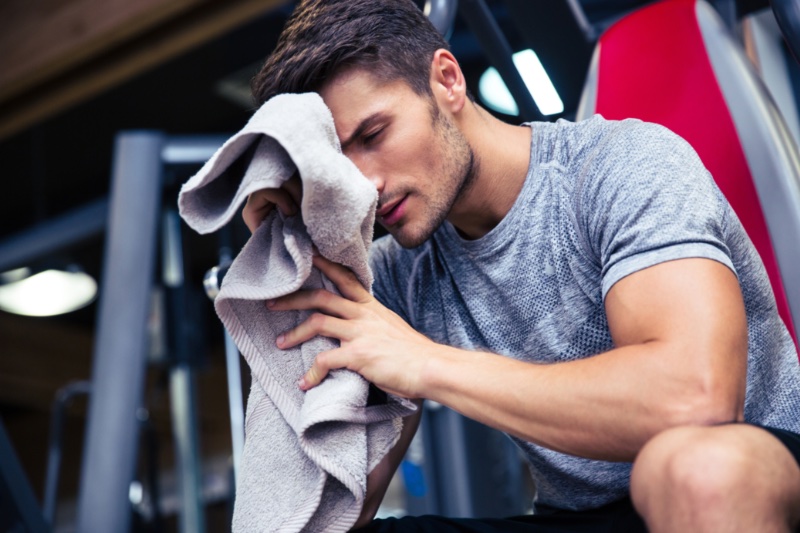 When it comes to working out, the right gym essentials can make all the difference. Whether a seasoned gym rat or just starting, having the right gear and equipment is essential for optimizing performance and achieving your fitness goals. From stylish workout clothes to strong and durable gym bags and knee sleeves, plenty of options are available for men who want to take their fitness game up a notch.
Gym Essentials
This guide will cover some of the best gear, products, and accessories to help you get the most out of your workouts, such as lightweight running shoes, sweat-wicking shirts and shorts, smartwatch technology, and wireless headphones.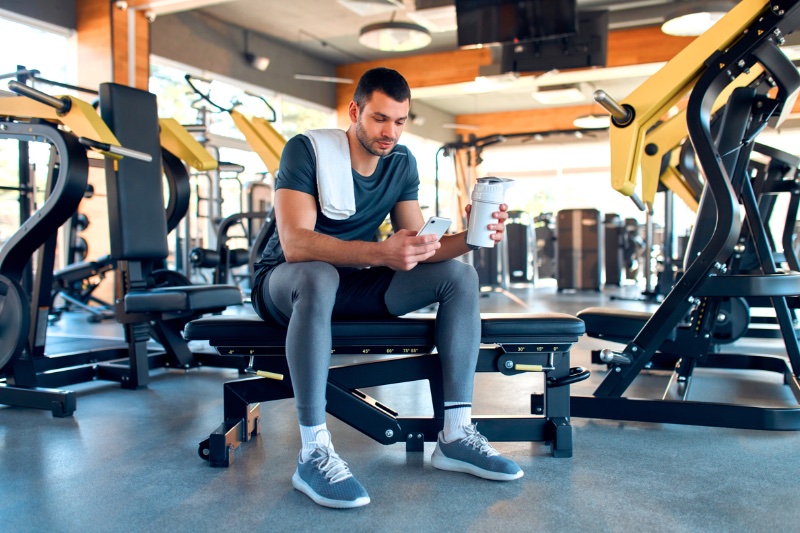 Reusable Water Bottle
Staying hydrated is essential for any workout, but the right water bottle can make it much more manageable. Look for a reusable bottle with an insulated design that's sweat-proof and leak-proof, so you can keep your drinks cold and fresh while you exercise.
Lightweight Running Shoes
Lightweight running shoes are an essential piece of equipment for any serious gym goer. Not only do they provide comfort and cushioning while you exercise, but they also help improve performance by providing the right level of traction and support. You can take your workouts to the next level with the right pair of lightweight running shoes.
Compression Clothing & Accessories
Compression clothing is designed to improve muscle function and reduce soreness. For example, compression knee sleeves and shorts can help support your body as you exercise, allowing you to perform better for extended periods. Look for breathable fabrics made from quality materials that provide a comfortable fit.
Knee sleeves are vital for fitness enthusiasts, ensuring maximum support throughout your workouts. They provide essential support and protection to the knee joint, helping to reduce the risk of injury during workouts. Knee sleeves also help improve performance by giving compression that increases circulation and helps reduce muscle fatigue. If you're ready to elevate your workouts, the right knee sleeves can help take them to new heights!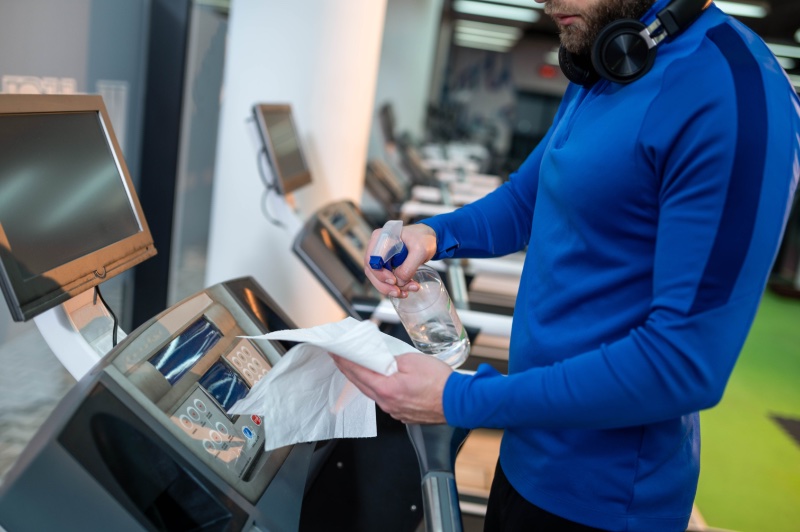 Cleaning Wipes
Keeping your equipment clean and germ-free is essential to any workout routine. Cleaning wipes are a great way to keep your gear clean and free from germs, ensuring you feel confident when you hit the gym.
Gym Towels
A gym towel is a must-have for your regular gym routine, providing hygiene and comfort during workouts. Look for a sweat-wicking design that will help keep you cool and dry during intense sessions. Many prefer to use microfiber towels as they are lightweight, quick-drying, and easy to carry.
Sweat-wicking Workout Clothes
Exercise-oriented apparel that wicks away sweat is a must-have for regular visits to the gym. These special pieces of clothing are designed to absorb sweat and moisture away from the body, keeping you cool during intense workouts. This helps prevent overheating and keeps you comfortable even when you're pushing yourself hard at the gym.
Sweat-wicking shirts, shorts, and other garments also help reduce chafing by allowing your skin to breathe more easily while exercising. Whether you're lifting weights or running on a treadmill, having the right sweat-wicking clothes can make all the difference in helping you reach your fitness goals.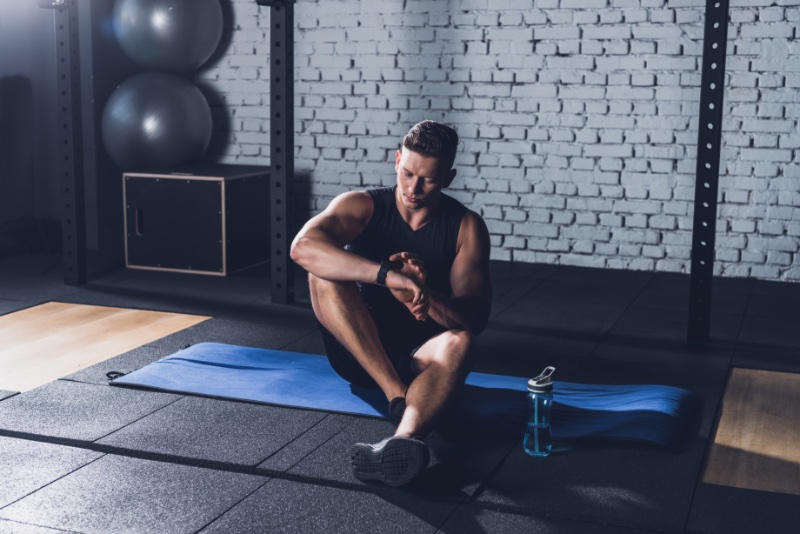 Smartwatch Technology
For tech enthusiasts, the ideal workout partner is a smartwatch. Smartwatches can track your progress and help you stay motivated by providing real-time feedback on your performance. They can monitor heart rate, pace, distance, elevation, and even calories burned for a more accurate picture of your overall fitness level.
These watches even have built-in GPS tracking so you can keep tabs on your route during runs or rides. With the ability to connect with your phone, you can even receive notifications and calls while on the go. Smartwatches provide a convenient way to stay connected and get more out of every workout session.
Wireless Headphones
For an optimal workout experience, look no further than the convenience and comfort of wireless headphones to provide you with your favorite tunes. With no cords to get in the way, you can move freely and focus on your fitness routine. You don't have to worry about uncomfortable earbuds digging into your ears. High-quality wireless headphones come with robust sound quality and are designed for long listening sessions.
Grooming & Hygiene
From shower gel to moisturizing cream, having the proper grooming and hygiene products is critical. Invest in quality shower creams, shampoos, conditioners, and body lotions designed to be gentle yet effective on skin and hair. It's also important not to forget about a good deodorant or antiperspirant, as well as lip balm, to keep your lips hydrated. You can stay refreshed and energized throughout every workout session with the right products in your gym bag.
Durable Gym Bags
Many forget how essential a quality gym bag can be. A reliable gym bag should provide enough space for all your items, be easy to carry, and have the ability to withstand any environment. Many feature water-resistant materials to keep wetness from seeping in and specialized compartments that make it easier to organize your belongings. With a durable gym bag, you can take all the items you need for a successful workout in one package.
Final Words
Whether you're just starting or are a fitness veteran, having the right tools or gym essentials is crucial for any workout routine. From sweat-wicking gym clothes to knee sleeves, the items listed above can help take your workouts to the next level, helping to keep you safe and motivated along the way. Invest in quality pieces and stay on top of your game—you deserve it.