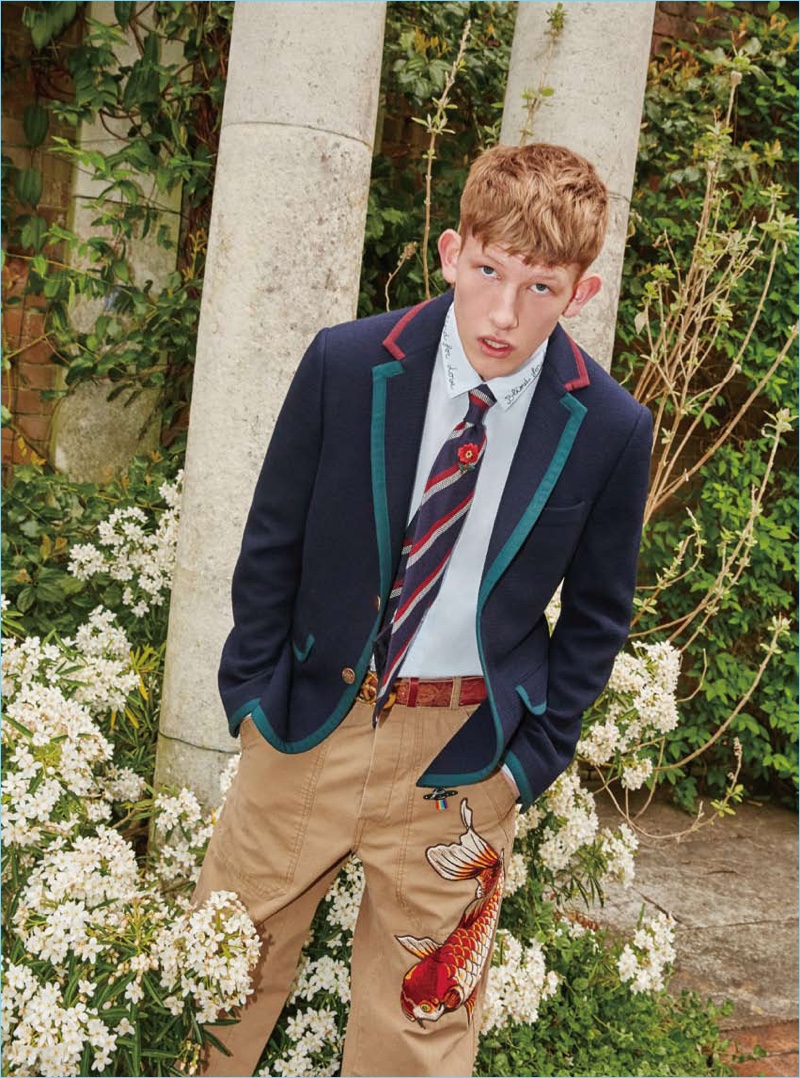 The face of Dsquared2's Classic Tailored Collection campaign, model Connor Newall snags a new editorial. The popular blond model stars in a story for Luel magazine. Connor takes to a garden with photographer Shin Sun Hye. Exuding a boyish charm, Connor wears cheeky fashions from Gucci.
Related: Just In | Gucci's Exclusive Mr Porter Collection
The Italian fashion label delivers several statement pieces from its creative director, Alessandro Michelle. Stylist Lim Keon spotlights irresistible clothing, which ranges from a floral adorned bomber jacket to a red plaid coat. Sporting a messy bowl cut, Connor receives help in the hair department by Jody Taylor.
Editorial: Connor Newall in Gucci for Luel Magazine