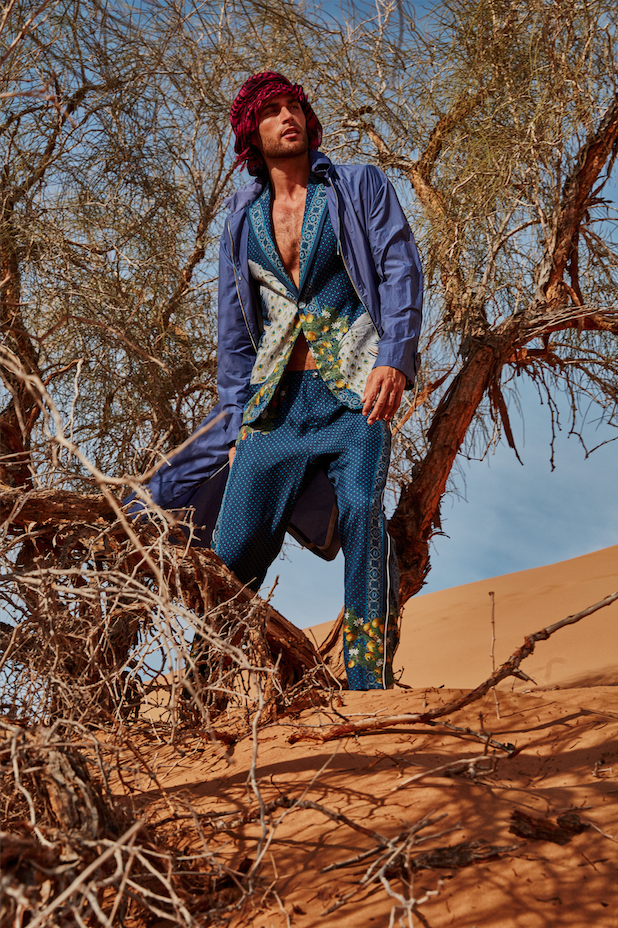 Silk fashions and safari-inspired numbers come together for a new fashion editorial from GQ Style Russia. Fashion editor Vadim Galaganov connects with photographer Danil Golovkin, traveling to Dubai for the picturesque outing. Playing the Prince of Persia, model Christian Santamaria stars in the shoot, wearing intricate designer numbers. Tackling pajama-inspired silhouettes and decadent embellishments, Christian is front and center in brands such as Dolce & Gabbana, Gucci and Etro.
Editorial: Christian Santamaria for GQ Style Russia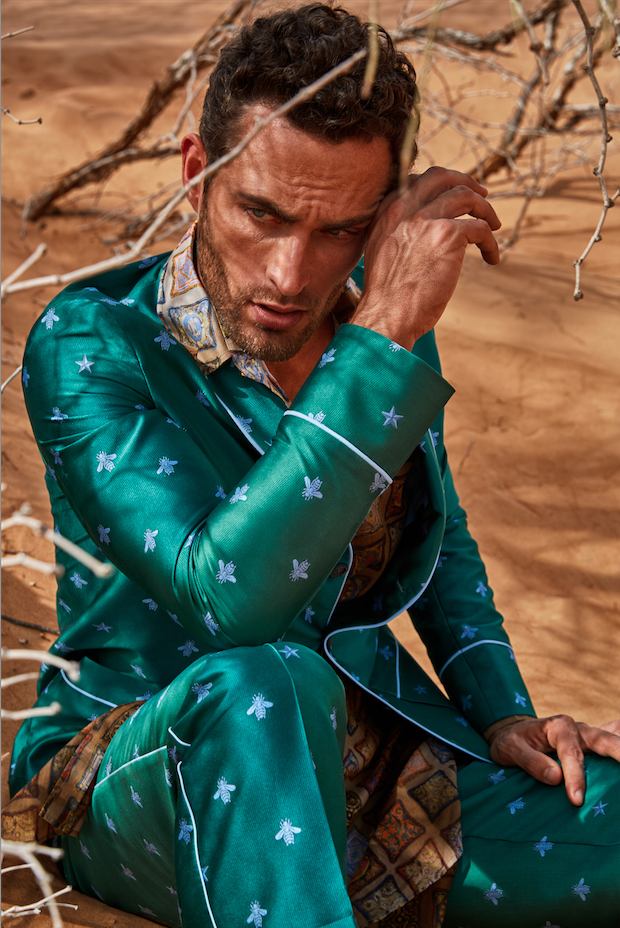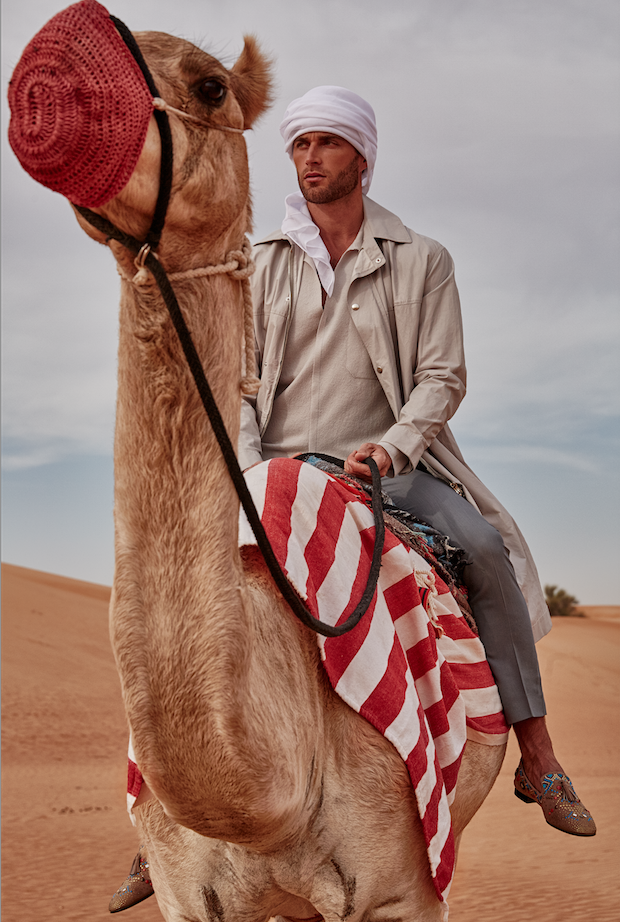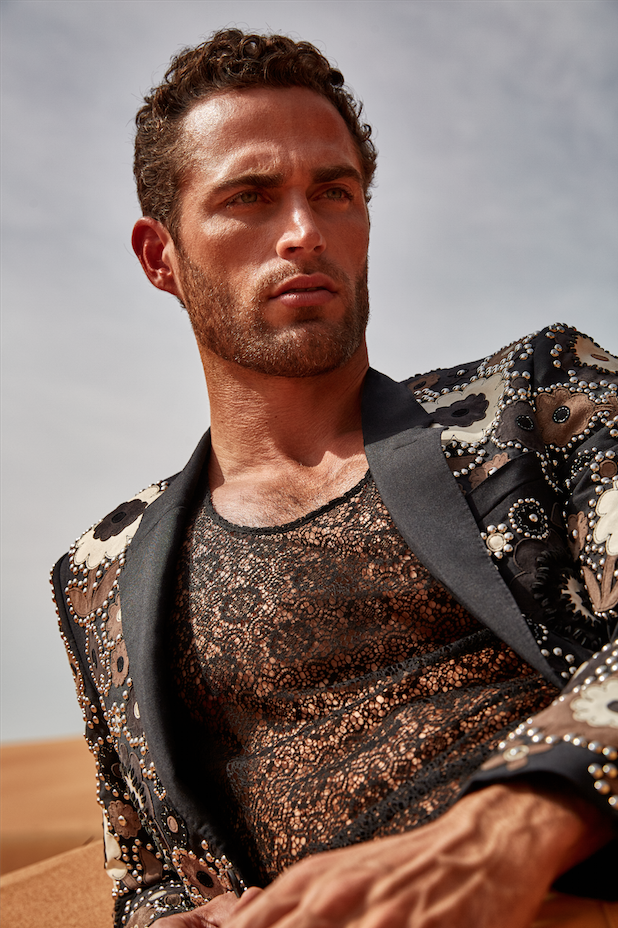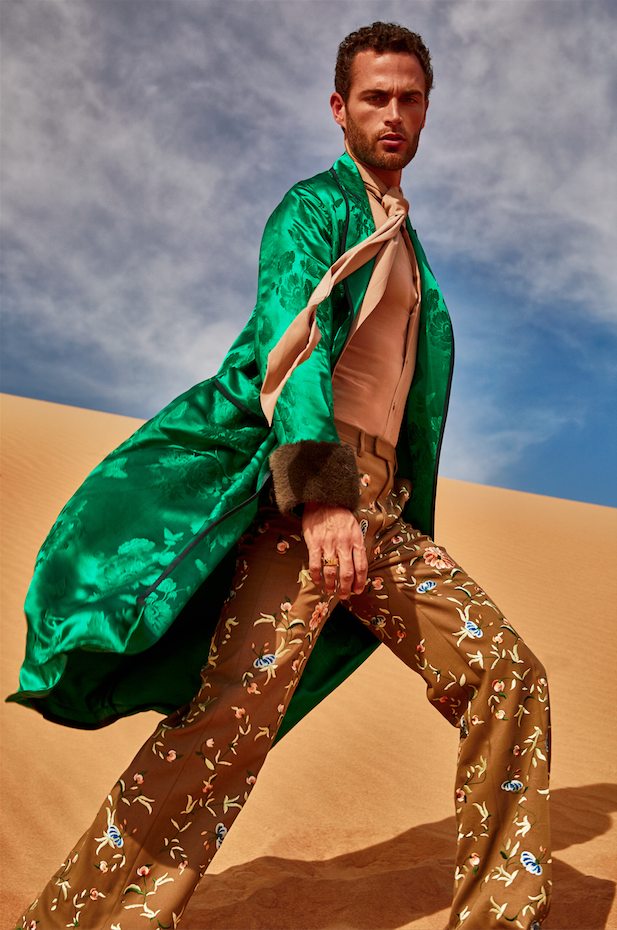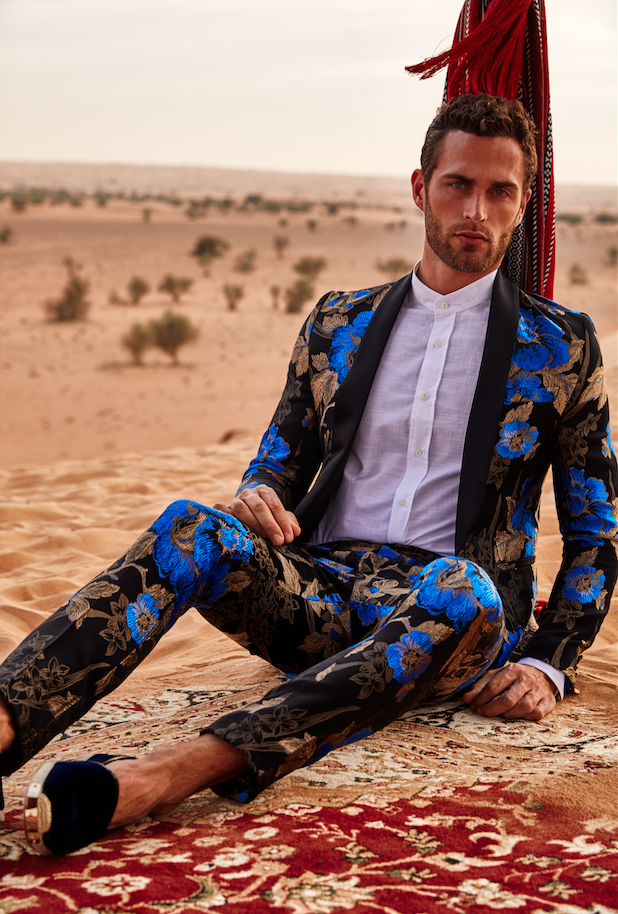 Designer Inspiration: Decadent Spring Prints + Embellishments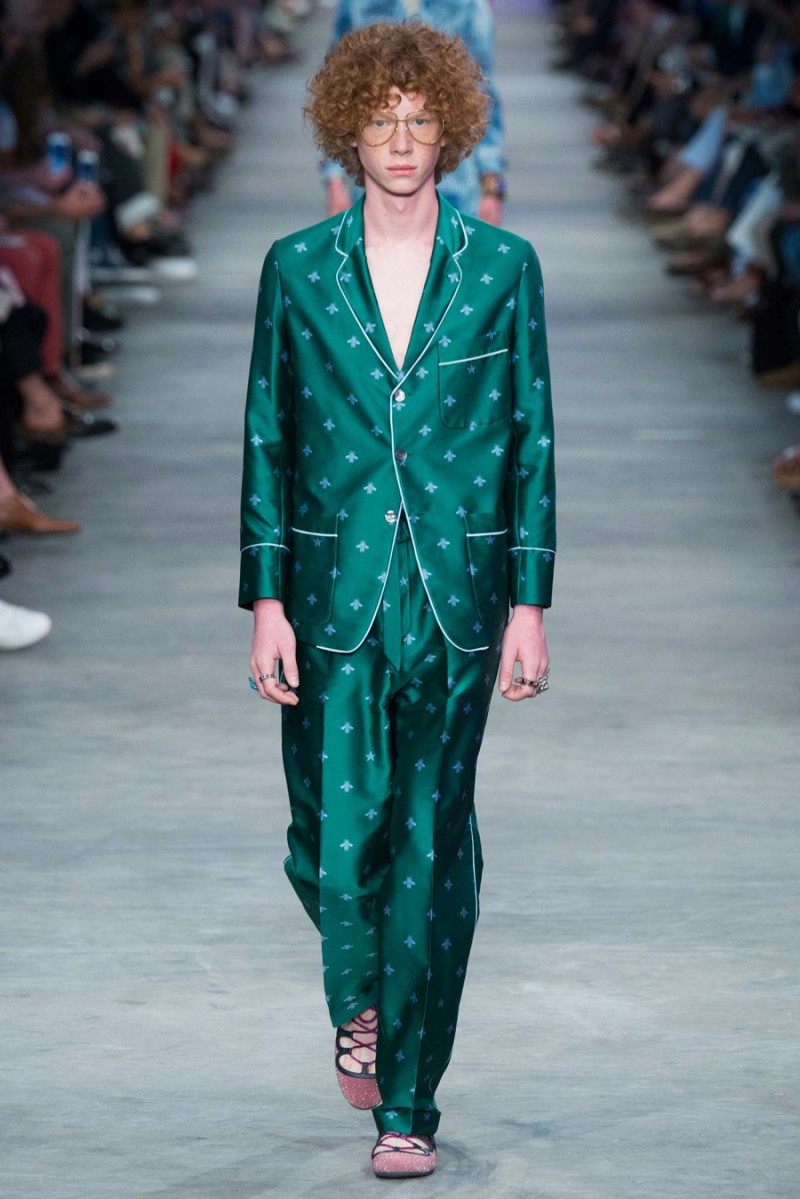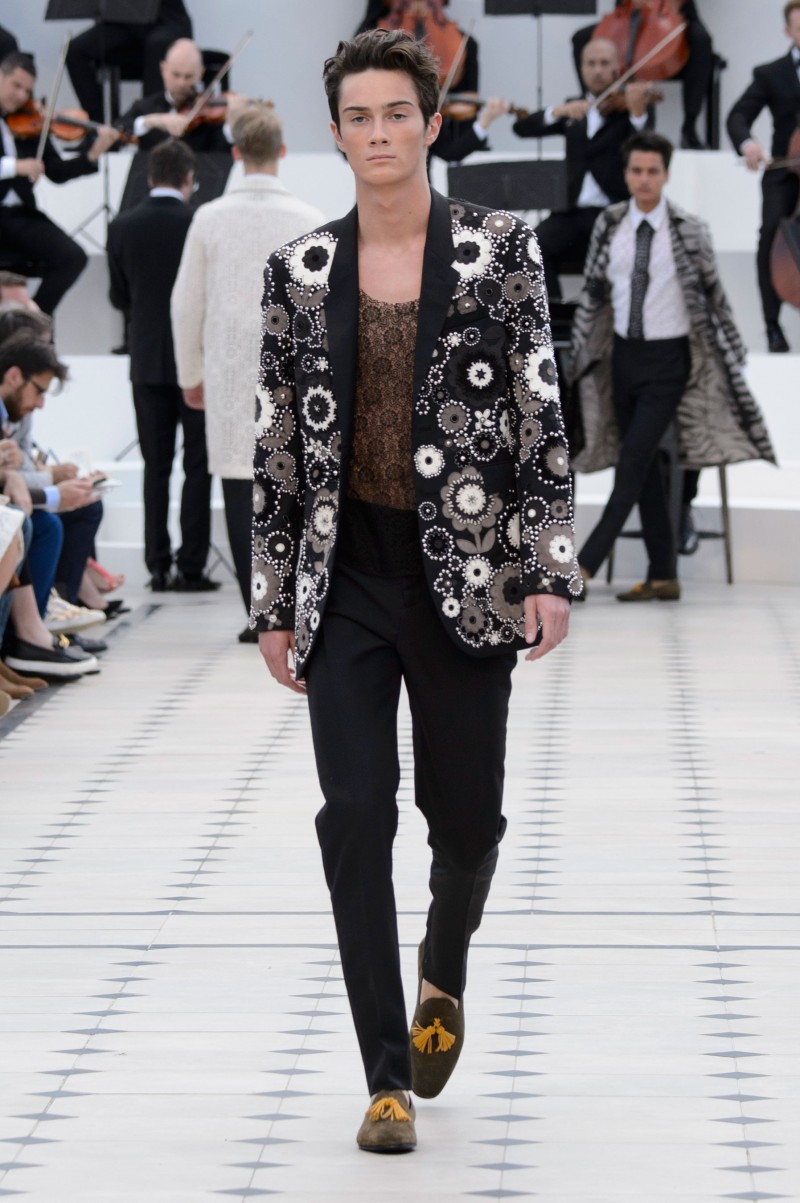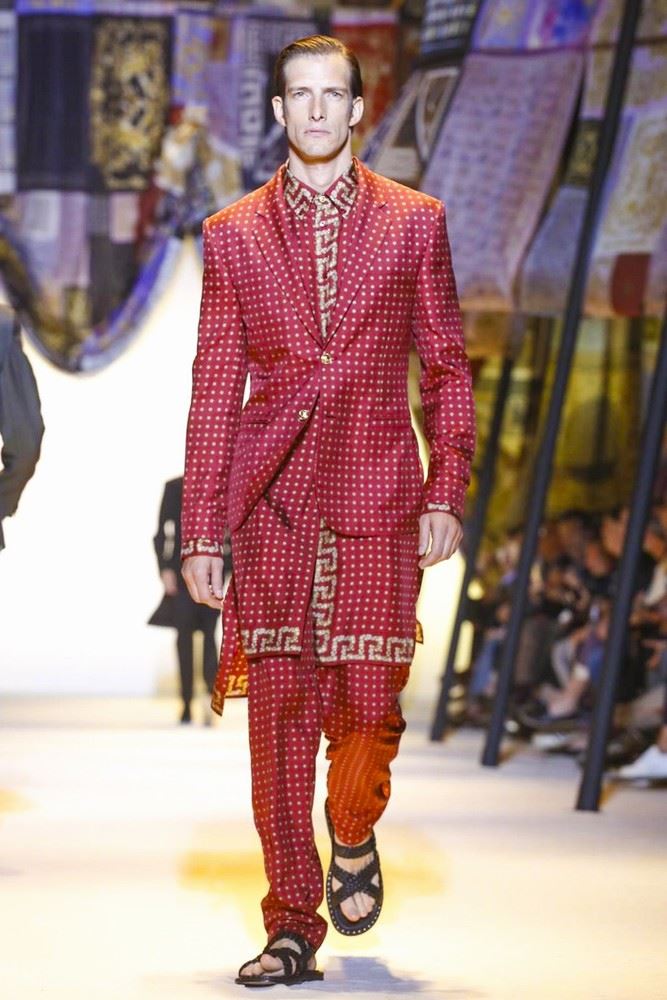 Enjoyed this update?