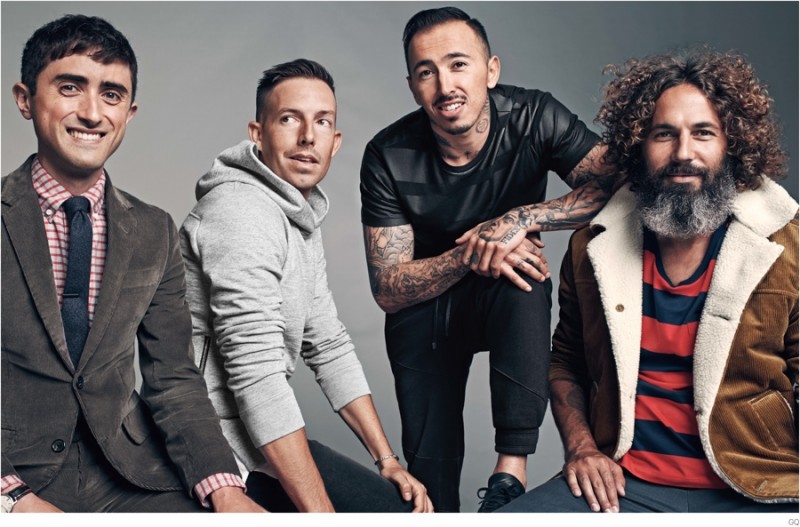 Gap x GQ 2014 Best New Menswear Designers in America
Just in time for its October 2014 issue, American GQ highlights this year's 'Best New Menswear Designers in America'. Partnering with Gap, GQ offers young brands the chance to create a capsule collection. Gap vice president of global menswear design shares, "This collaboration and what it offers to the Gap customer just gets better and better as we continue to work with new designers who have such passionate and unique points of view. This year we were able to capture the distinct style and specialty that each designer is known for while staying true to Gap's casual American style. We can't wait to share it with our customers around the globe."
Meanwhile, GQ creative director Jim Moore explains, "This year's group of Best New Menswear Designers in America represent the four tribes of modern American style today. It is our most diverse group of designers to date, drawing influences from street culture, surf style, sartorial tradition and athletic wear with an edge. We are proud to be partnering once again with the Gap to bring these talented and inspiring designs to cities all over the world." Clothes from M.Nii, En Noir, John Elliot + Co. and Brooklyn Tailors can be purchased from Gap.com as of September 30, 2014.
En Noir Collection
Bringing a sporty voice to the outing, En Noir's Rob Garcia brings black and leather to streetwear classics that includes sweats and tanks.
Brooklyn Tailors Collection
Designer Daniel Lewis brings a sleek, tailored rock 'n' roll edge to his collection, drawing inspiration from iconic bands such as the Rolling Stones. Elevated slim-cut essentials, Lewis was drawn to cashmere, donegal wool and hemp.
John Elliot + Co. Collection
Creating casual staples for the everyday man, designer John Elliot dedicates his collection to layers that boast a long and slim silhouette.
M.Nii Collection
M.Nii designer John Moore brings the spirit of Hawaii to GAP with retro-styled t-shirts, trousers and more.