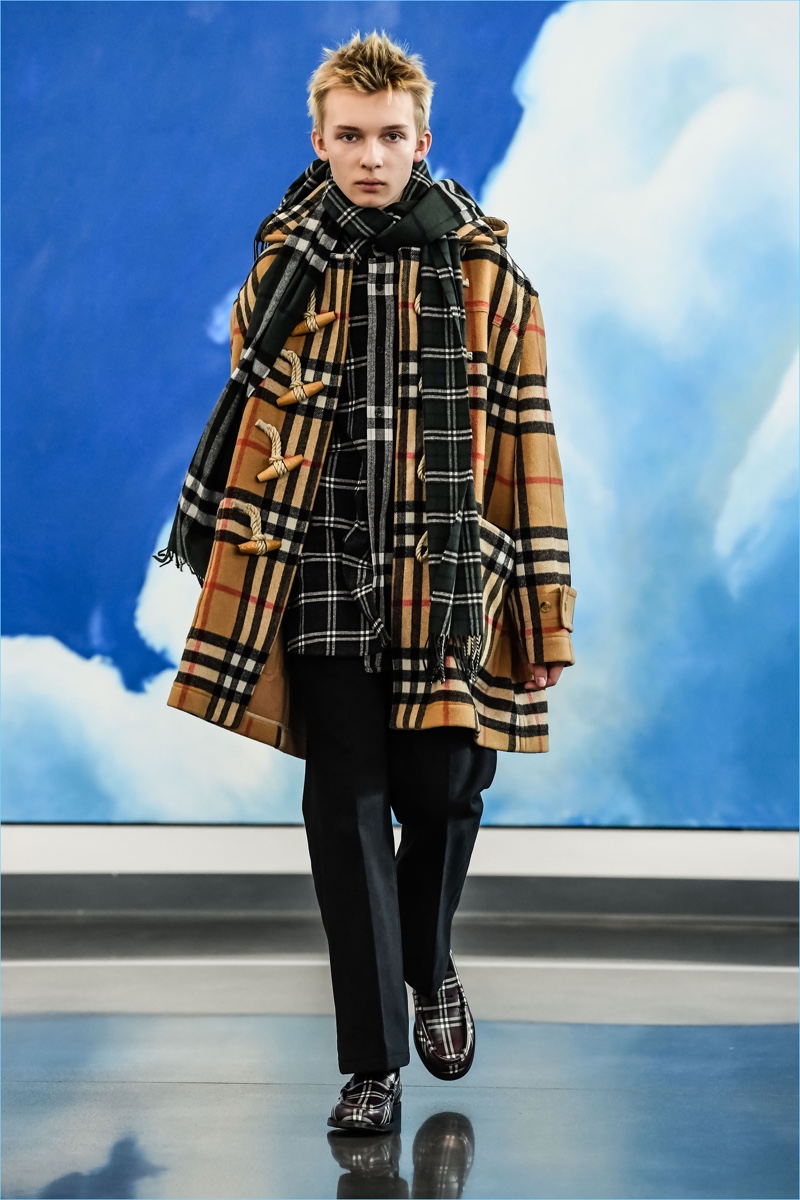 Russian designer Gosha Rubchinskiy continues his collaboration with Burberry for fall-winter 2018. The designer unveiled the new lineup as part of his show at Yekaterinburgs Yeltsin Center Museum. Burberry's checks are front and center for the outing that includes the addition of scarves and footwear.
Related: Gosha Rubchinskiy Reworks Classics for Burberry Collaboration
Talking about Burberry president and chief creative officer Christopher Bailey, Rubchinskiy shares, Christopher and I have a great understanding of each other's work. After a strong SS18 collaboration and my photographic participation in Burberry's September show through the 'Here We Are' zine and exhibition, we wanted to take our collaboration one step further."
Rubchinskiy continues, It was important that Burberry be part of my new collection as it was one of the first iconic western brands to reach Russia after the Soviet collapse. It was very popular here in the 90's, so much so that Boris Yeltsin can even be seen wearing a Burberry scarf in pictures from the time in the Museum where we presented the show.
Gosha Rubchinskiy x Burberry Fall/Winter 2018 Collaboration